It's not a case of whether England lose Six Nations match, it's by how many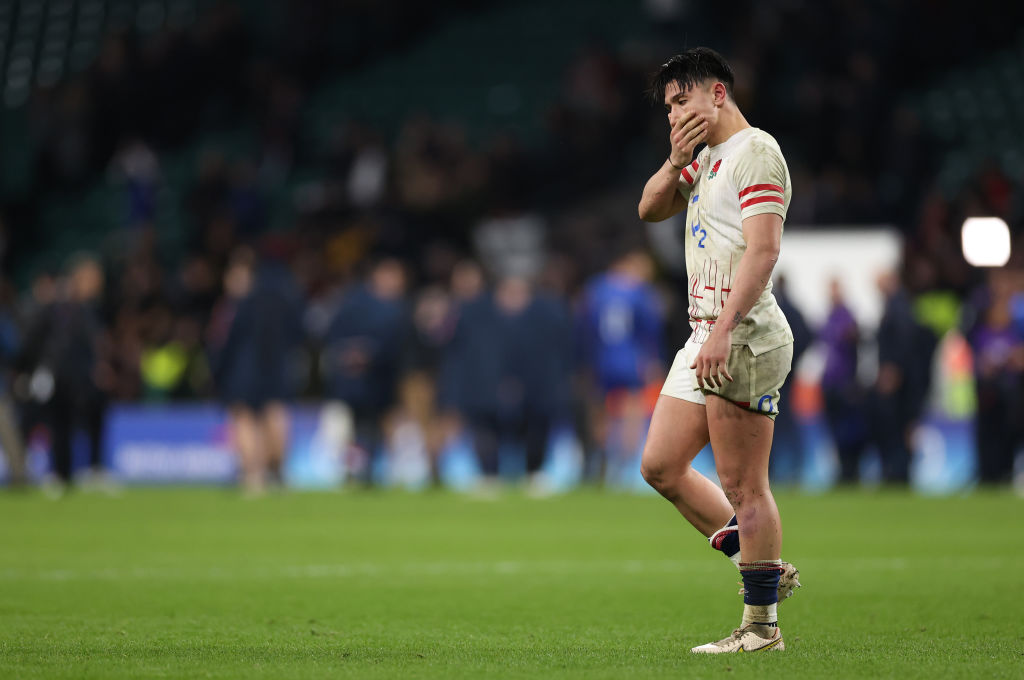 England's final-round Six Nations tie in Dublin is not a case of whether the hosts can win, it's a discussion about how many they win by.
The Irish chasing a Grand Slam in Dublin, against England, on St Patrick's weekend. It is made for a famous home victory, isn't it?
And even with their injuries – including the likes of centre Garry Ringrose and forward Iain Henderson – Ireland are favourites by a long chalk at the Aviva Stadium.
England's challenge is how they will bounce back from their utterly humiliating 53-10 defeat to France last week.
Steve Borthwick's side were completely outplayed in every department; I don't think England carried hard enough, launched plays well or – obviously – executed chances.
I suppose what it does do is demonstrate the immaturity of England's coaching set-up. That's not to say they're childish, but that they're new.
Kevin Sinfield is a brilliant man and he was paramount in changing a Leicester Tigers culture from one in a rut to one which won the Premiership title last season.
But he's so early into his journey as a coach and for his first experience of international rugby to be the Six Nations? That's just tough.
If the away side can keep it clean, show some combative energy and at least challenge – like Scotland did for large parts against Andy Farrell's Ireland – I think England will be happy.
There's no shame in losing to Ireland at the moment, it's as simple as that. They're the best in the world, they're relentless and they're so well coached; they remind me of the All Blacks in the late noughties.
But England do need to show that they can turn up and put in a solid performance.
They need to carry harder, pass quicker and make smarter decisions; like the French did last week.
The spine of No8 Gregory Alldritt, scrum-half Antoine Dupont, fly-half Romain Ntamack and full-back Thomas Ramos ran the show.
The forwards provided a solid platform for the backs but everybody looked to be on the same page; the antithesis of what England demonstrated last Saturday.
England have nothing to lose in the final match of this year's Championship – except the game of course – and they can use the match as the toughest test between now and the World Cup later this year.
They've got to stay in the fight and take their chances. They've got to turn their red zone opportunities into points. They've just got to be better.
Ireland should win this match by 20 or 25 points if England are competitive, but with just four matches after Saturday before the World Cup – all of which don't have anything material on the line – it is paramount that Borthwick's side show up.
I hope they do, but I did that last week and look where that got us.
GATLAND'S GALLES
Elsewhere on Super Saturday it is a huge day for Wales.
Their campaign has been a total write-off but, like England, they cannot be humiliated this weekend against France.
France have a Championship to play for while Wales are in Paris looking for some pride having just beaten Italy during their 2023 campaign.
I don't see them winning but they've got to show some attacking flair, which has been missing.
Warren Gatland's return to Wales has not gone to plan, but now is the perfect time for his side to show what they can do.
great scots
Scotland can still finish second in this year's Championship, something they have not done in the Six Nations era.
They host Italy in the early kick-off on Saturday and will be hoping to show how cut-throat they have become in recent times.
Italy will give them a game knowing they could hand Wales the Wooden Spoon but I cannot really see past Scotland for this one. They've come on so strongly in the last couple of years from a team that has one performance in them to one who have multiple.
China Sevens head coach Ollie Phillips is the founder of Optimist Performance, experts in leadership development and behavioural change. Follow Ollie on Twitter and on LinkedIn.