How fast is the UK's population ageing? Not as fast as China's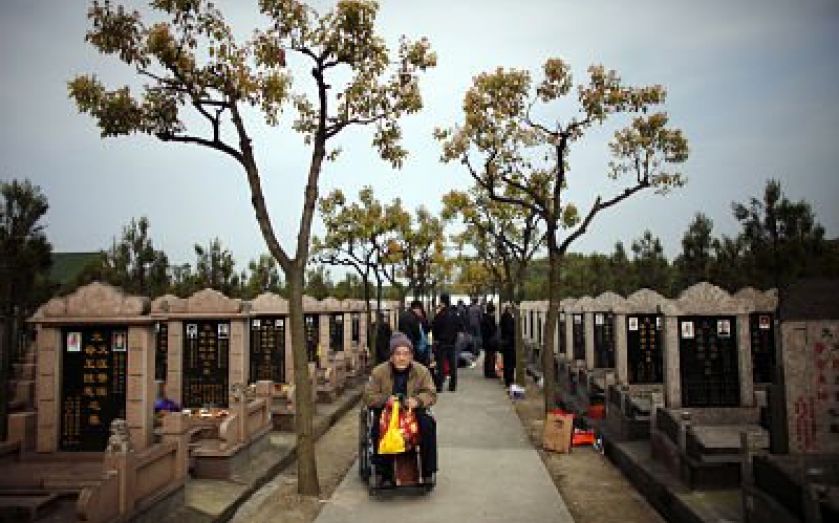 We've known for years that a combination of increased life expectancies and declining birth rates is causing the global population to age, but a report by Bank of America Merrill Lynch (BoAML) reveals that the trend may be levelling out in the UK.
According to data form the US Census Bureau, ageing is taking place in nearly all countries of the world, leading to a prediction that the percentage of people who are 50 or over will reach 33.5 per cent by 2050.
But the figures suggest that it is emerging markets, which are expected to be home to 80 per cent of the world's old people by 2050, that are now leading the way.
China has the fastest ageing population globally, with those 50 or over expected to almost double from 25 per cent to 49 per cent by 2050, but this still won't make it the world's oldest population. That title will go to Japan: the only country where over half of the population will be over 50 by 2050.
For the UK, as for the US and Germany, the predicted increase is comparatively small, and most importantly the change between 2030 and 2050 is expected to be smaller than the change between 2011 and 2030, indicating a slowing down in the rate of ageing.
What this means for the UK economy
Compared to China and Japan, the economic pressures of an ageing population such as healthcare costs and retirement costs aren't looking too bad. Many countries could be facing additional costs of up to 50 per cent of 2010 GDP by 2050.
But there is a silver lining to every ageing population: The "longevity economy" is becoming an increasingly powerful force because of the opportunities it provides investors. In the US alone its value is currently estimated at $7.1 trillion.
BoAML predicts that as ageing continues, these three areas will become increasingly attractive to investors:
Pharmaceuticals and healthcare in tackling age-related diseases
Consumer power of the older generation, from travel and leisure to managed care and drug stores
Insurance, asset and wealth management