Injuries add to Arsene Wenger's woe as Arsenal suffer Capital One Cup hammering at Sheffield Wednesday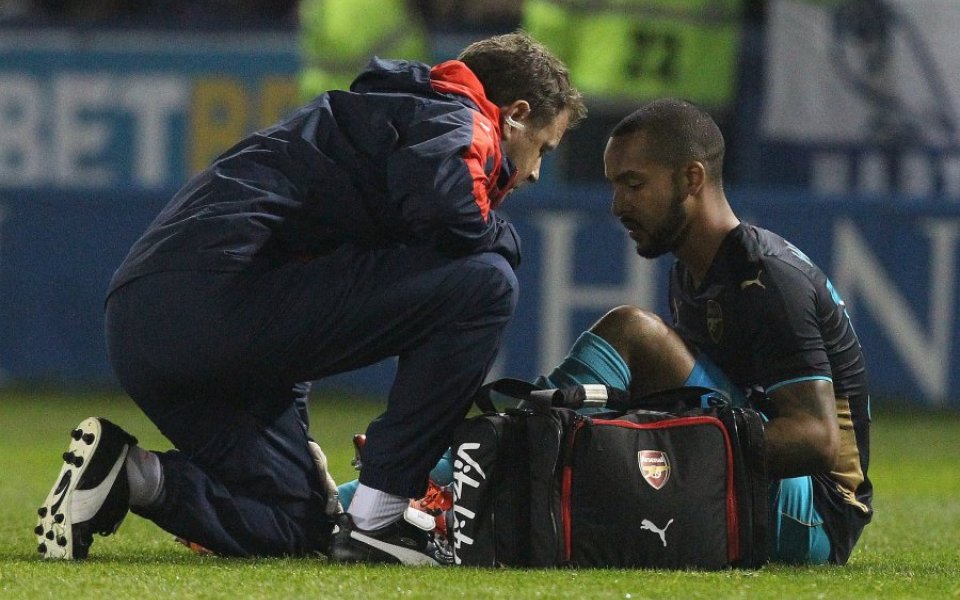 Injuries to key duo Alex Oxlade-Chamberlain and Theo Walcott compounded a miserable evening for Arsenal boss Arsene Wenger as his side suffered a Capital One Cup hammering at the hands of Championship outfit Sheffield Wednesday last night.
Oxlade-Chamberlain and Walcott had to be withdrawn in the opening 17 minutes before goals from Ross Wallace, Lucas Joao and Sam Hutchinson inflicted Arsenal's heftiest defeat to lower league opposition in 56 years.
The Gunners face crucial Premier League and European fixtures at Swansea City and Bayern Munich in the next week.
"It was a very bad night for us," said Wenger. "It is a big blow for us to lose the game but even more important for the other competitions. We are short now."