How to get a bigger Christmas bonus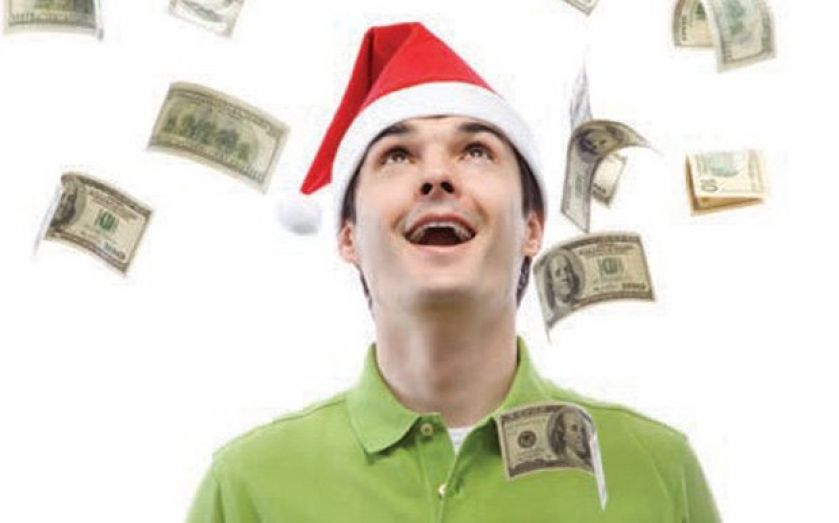 Some subtle boasting may be in order – even if you work at a relatively small company.
It's that time of year when work calms down and Secret Santa gifts are exchanged. But while Christmas is generally a time for giving and altruism, thoughts in the City also turn to the reward you've grafted all year for: the Christmas bonus.
If there's one time where it's acceptable to shout about your achievements, this is it. The skill is getting the balance right between lobbying, being gracious and, at the same time, using some shrewd common sense. Here's how to earn yourself a financial pat on the back, rather than getting a lump of coal in your pay packet this Christmas.
LOBBY EFFECTIVELY
It's important to have confidence that you've done a good job; self-assurance and a belief that you deserve a reward will be noticed by those above you.
There's no real need for lobbying if you've been consistent over the last 11 months, but it's worth flagging the good work you've done as a friendly reminder. This isn't to say that you should produce a laminated document detailing personal achievements, but do try to engage your boss in conversation over lunch. Weave your achievements into wider discussions – but keep it subtle.
Employers know the score, so you need to play it cool. But naturally, there is a competitive element to it. In the financial services sector, you may need to be a bit punchier – shrinking violets won't often get noticed.
DON'T THROW IT AWAY
Don't blow your chances after 11 months of hard work by coming in hungover as Christmas approaches. Regardless of what happened the night before, work starts again at 8am. Remain professional and keep your dignity intact, and your "competition" may start to let theirs fall away.
If you haven't actually worked hard throughout the year, it's pointless pushing for a bonus. You're more likely to irritate your boss, and if anything you'll just point out how little work you've done. Bonuses are retrospective, but it's a good idea to emphasise the value you will bring in the next year to get the best possible deal. This puts you in the driving seat – employers are keen to keep good staff happy.
EMPATHISE WITH YOUR EMPLOYER
Put yourself in your boss's shoes. More often than not, the extent of the bonus (if any) will reflect your boss's own generosity, so to a certain degree you need to have faith that they will make the right call. The economic position and forecast of the company are out of your control, and this can often be the difference between a large bonus and nothing at all, so be realistic.
SMALLER FIRMS
There's a slight difference between how you should act around appraisal time if you work at a smaller company. It tends to be easier to get noticed, and there is often more of a competitive element to it. In the case of SMEs and startups, it's widely assumed that employers are conscious of being fair and keeping people happy. As such, I don't think it's unfair to say that these firms are focused on getting the employee relations side of things right, focusing on that rather than their corporate competition.
FOR BOSSES
Most managers are well aware that January is the time when people reassess their options and consider a change. If your staff haven't got what they wanted at Christmas time, they might come back in January a little disheartened, and on the lookout for fresh opportunities. It's in your interests to keep them content.
On the other hand, the New Year can present a good opportunity to pick up new talent, and pounce on those looking for a change. January is the time when most of the moving around is done, as unhappy staff hand in their notice period or resignation letters – usually the day after the year's final cheque lands their bank account.
Logan Naidu is founder of Dartmouth Partners, a City-based recruitment consultancy. He began his career at JP Morgan and PwC in corporate finance.
---
Making emails easy
Free
Consistently rated the best email management app out there, award-winning CloudMagic is a great email client, known for its search capabilities. It can support a huge range of accounts, and integrate other tools like MailChimp and Evernote. Its Cards system enables users to complete workflow tasks without going off their email.