Gain Capital boss Glenn Stevens reveals why he's so keen on London-based City Index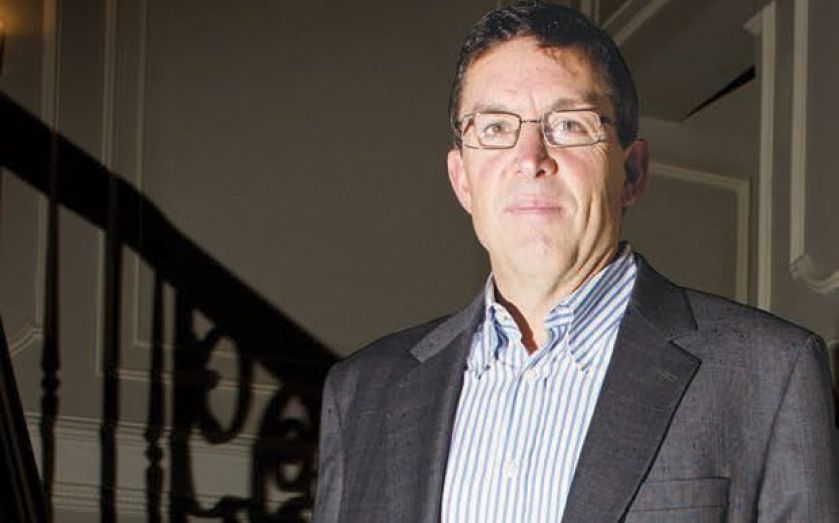 You can build it and hopefully they'll come, or you can buy it and they'll already be there," says Glenn Stevens, chief executive of US online trading services firm Gain Capital. It's an interesting take on the moral behind Kevin Costner's all-American 1989 movie Field of Dreams. Why bother putting years into a labour of love when you can wait for someone else to put in all the effort and then just buy it up?
Stevens is explaining his philosophy on acquisitions following his company's announcement last week that it had agreed to purchase London-based City Index, a leading online trading firm specialising in contracts-for-difference, forex and spread betting. Due for completion in the first quarter of next year, the deal is worth approximately $118m, with a mere $20m coming in cash.
The merger creates a formidable player in the online trading world, operating two leading brands. The combined company aims to service 235,000 retail customers in over 180 countries with annual trading volumes upwards of $3 trillion.
"I like to give people a rope," Stevens says, hinting at what City Index employees have got lying ahead of them. "Given a coil of rope, some people make a basket, some a sling and some people make a noose. The people who make a noose don't last that long, the people who are productive get more rope."
Founded in 1983, City Index is majority owned by IPGL, the private holding company for the interests of Michael Spencer, founder and chief executive of global markets operator Icap.
Through IPGL, Spencer  will retain a 12 per cent direct equity interest in the combined company and an additional equity-linked interest through ownership of most of a $60m convertible note involved in the deal. Stevens says: "Michael absolutely wanted to stay involved. If someone was just taking cash on barrel on sale day, it would be hard to argue that they really cared about what happened. But that's not Michael's case at all. So that bodes well for our cooperation and it speaks volumes about his belief of what the two companies can do together."
Spencer's continued involvement also goes some way to explain what market insiders consider a low price for City Index, which has seen higher valuations in recent years. "In a year or two, Michael could be doing very well from it. So cheap is a relative term," says Stevens.
Another factor in the low price, Stevens adds, is the poor performance of the market in 2014. He says: "We're only recently coming out of the doldrums of quite low volatility markets. And everybody knows that when markets are lacklustre it's very hard to build your business for the retail sector. And all that is reflected in the price."
TRANSACTION DETAILS AT A GLANCE
■ The deal is worth approximately $118m.
■ It is made up of a net purchase price of $82m, including $36m in cash on the company's balance sheet.
■ The purchase price consists of $20m in cash, along with $60m in convertible notes and the issuance of 5.3m Gain shares.
■ The deal is expected to be completed in the first quarter of next year, following regulatory approval.