Good news for commuters (at last): Rail fares could rise by the second-lowest level in 20 years
Next year could be the first time wage growth outpaces rail fares since 2002, if forecasts for retail price index (RPI) are on the mark.
Economists spoken to by City A.M. tipped the inflation measure to be around one per cent for July – the month which regulated rail fares are set by. That would make it the second-lowest rail fare increase since 1996.
Howard Archer, chief European and UK economist for IHS Global Insight, forecast RPI at one per cent, saying: "Prices should be essentially frozen – there is no reason to raise rail fares markedly at all."
Investec's Philip Shaw agreed: "We are looking at it coming in around one per cent – and a one per cent rise in the rail fares would be the lowest for quite some time. As a commuter myself, I'd be happy with that."
Martin Beck, senior economic adviser to the EY ITEM Club, forecast an even lower 0.9 per cent. "We will have the dual benefit of low inflation and rising pay growth – that will be good news for commuters."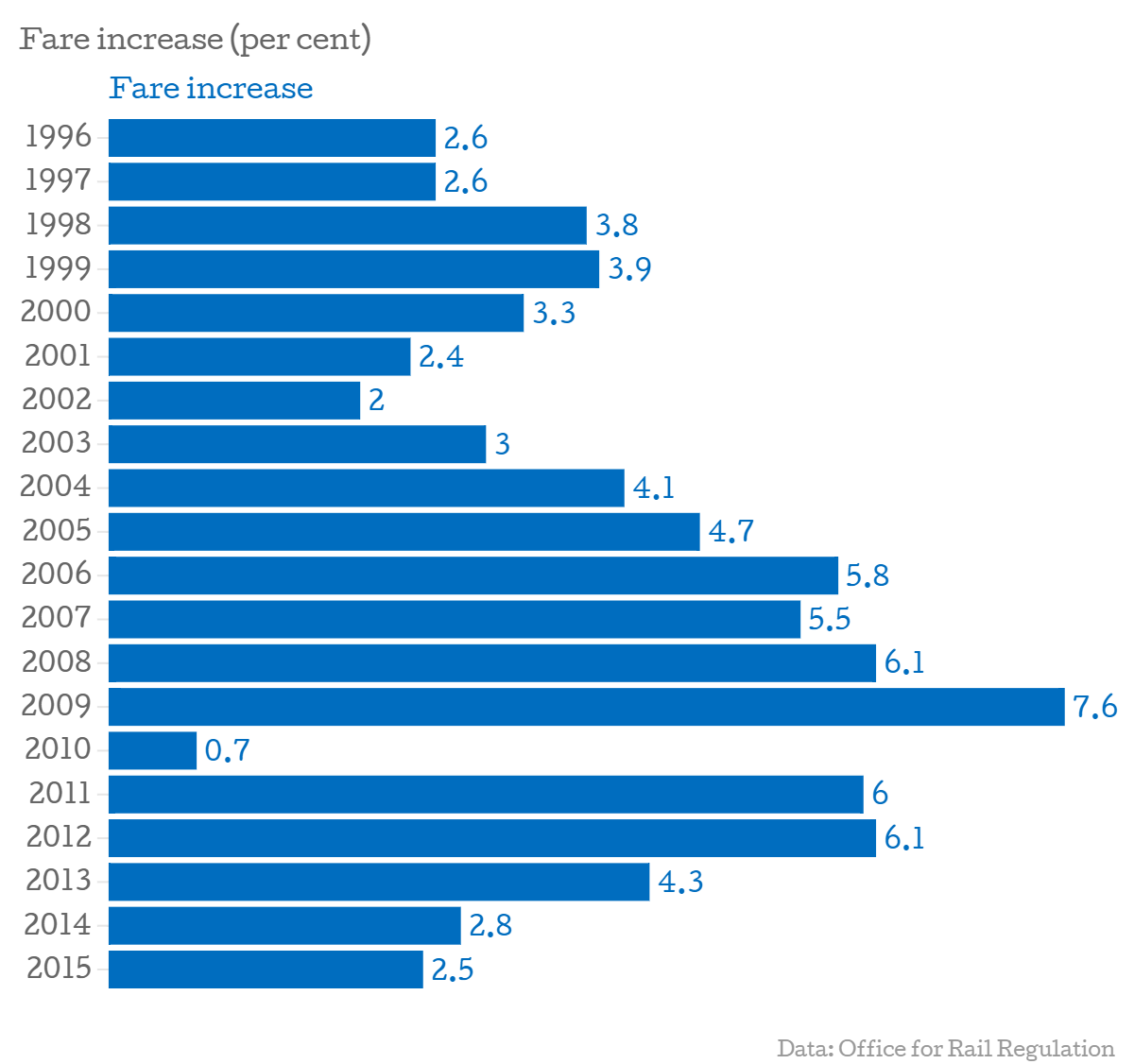 Between 2004 and 2013, fares were increased by RPI plus one per cent. meaning 2010 had the lowest annual increase, with prices rising 0.7 per cent. However, wages declined by 2.6 per cent that year.
This will the second time fare increases will be based on RPI, though the rate has come down significantly on the 2.5 per cent rate increase agreed in July 2014 for 2015 prices.
It doesn't affect all prices, however – unregulated fares, where competition between operators and coach, car or air travel is greater, are set by the train companies.
Now we just have to wait and see how those earnings figures come out…