George Osborne and Iain Duncan Smith promise £12bn cuts to welfare budget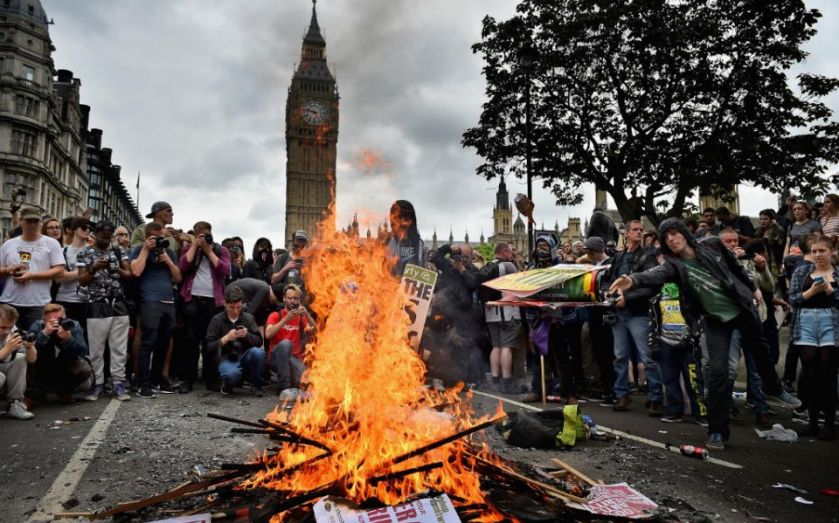 The government has promised to slash the welfare bill by £12bn each year, the day after tens of thousands of people took to the streets of London to protest against austerity.
Chancellor George Osborne and work and pensions secretary Iain Duncan Smith said the cuts would reform "the damaging culture of welfare dependency" and ensure "that work pays" writing in the Sunday Times.
The pair will forge ahead with cuts to the £220bn annual welfare budget including a reduction in the benefits cap and other "working-age benefits" with details to be announced in the chancellor's Budget on 8 July.
"This government was elected with a mandate to implement further savings from the £220bn welfare budget. For a start, we will reduce the benefit cap and have made clear that we believe we need to make significant savings from other working-age benefits.

We will set out in detail all the steps we will take to bring about savings totalling £12bn a year in next month's budget and at the spending review in the autumn," they said.
Osborne and Duncan Smith made the case that the government's backing of business has led to job creation, encouraging the "shift from welfare to work" but there is "much more to do".
Having cut corporation tax and taken other steps to make sure Britain is once again open for business, it is good to see companies' successes being passed through to workers in terms of these wage increases – something that will help us to reduce welfare spending further and that we want to see continue.
The pair cited the latest job growth figures, released on Wednesday, which showed a fall in the rate of unemployment and the fastest rate of wage growth since 2001.