GCHQ director slammed by privacy advocates for suggesting tech companies "facilitate" terror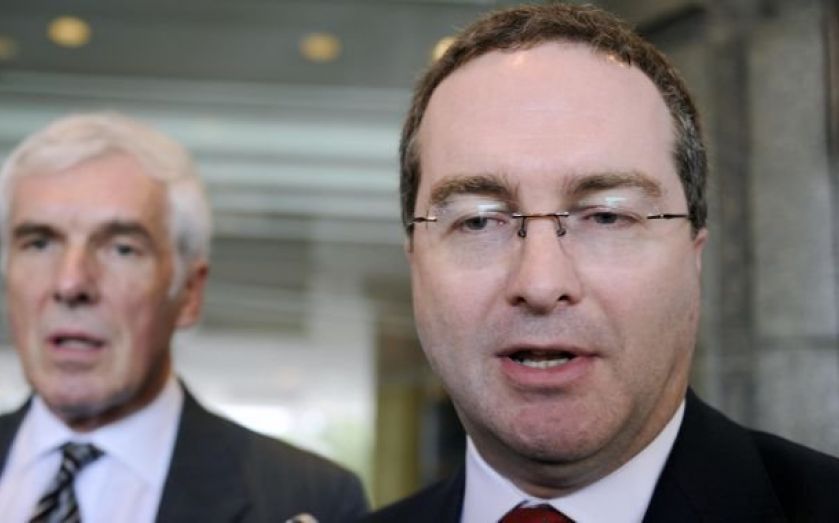 The new director of GCHQ has been slammed for arguing that privacy has never been "an absolute right" in an article in which he suggested large US tech companies help to "facilitate" terror.
Robert Hannigan's comments, which appeared in a Financial Times opinion piece, were lambasted for being "divisive and offensive" by executive director of the Open Rights Group, Jim Killock.
In response, a number of civil liberties and pro-privacy advocacy groups have fiercely criticised the new spy agency boss.
Privacy International deputy director Eric King described Hannigan's comments as "disappointing".
He said:
It's disappointing to see GCHQ's new director refer to the internet – the greatest tool for innovation, access to education and communication humankind has ever known – as a command-and-control network for terrorists.

Before he condemns the efforts of companies to protect the privacy of their users, perhaps he should reflect on why there has been so much criticism of GCHQ in the aftermath of the Snowden revelations. GCHQ's dirty games – forcing companies to handover their customers' data under secret orders, then secretly tapping the private fibre optic cables between the same companies' data centers anyway – have lost GCHQ the trust of the public, and of the companies who services we use. Robert Hannigan is right, GCHQ does need to enter the public debate about privacy – but attacking the internet isn't the right way to do it.
Killock of the Open Rights Group, which lobbies against disproportionate internet surveillance, agreed that Edward Snowden's revelations had decreased public trust in GCHQ.
He said:
Robert Hannigan's comments are divisive and offensive. If tech companies are becoming more resistant to GCHQ's demands for data, it is because they realise that their customers' trust has been undermined by the Snowden revelations. It should be down to judges, not GCHQ nor tech companies, to decide when our personal data is handed over to the intelligence services.
Killock added: "If Hannigan wants a 'mature debate' about privacy, he should start by addressing GCHQ's apparent habit of gathering the entire British population's data."
Shami Chakrabarti, director of human rights organisation Liberty, said:
In what democracy do securocrats dictate policy or make law? Mr Hannigan shouldn't grab the megaphone whilst wearing the headphones or use threats and smears that ignore due process and the rule of law. Rather than trashing our best traditions for convenience, the UK should lead the way on improving lawful access to data between States in the fight against terrorism.
Twitter and Facebook declined to comment when contacted by City AM.