FTSE 100 opens flat despite Standard Chartered's share price plummeting after announcing 15,000 job cuts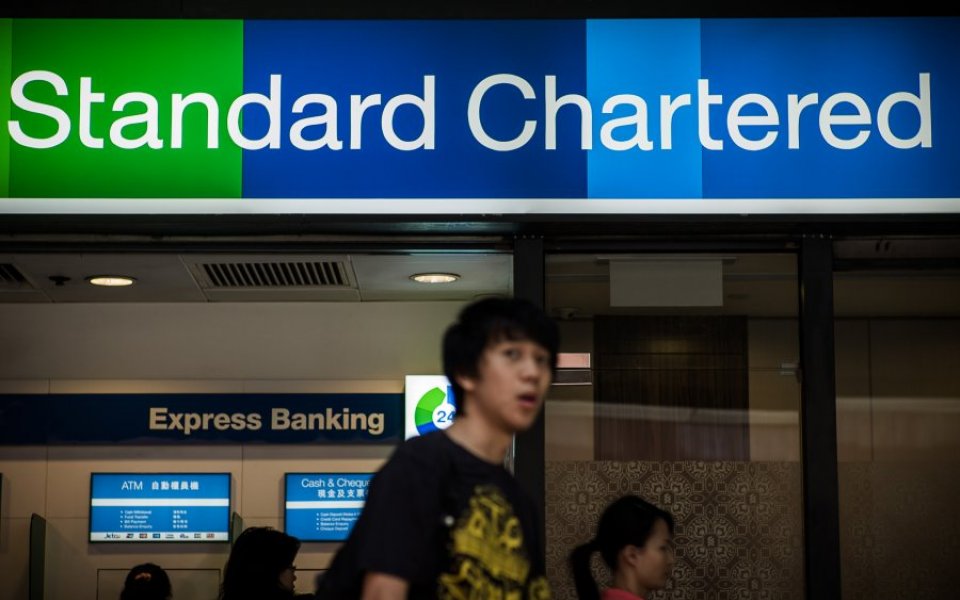 The FTSE 100 opened flat this morning, after finishing yesterday's session in the same manner.
The UK's top blue chip index rose 0.13 per cent to 6,370 points on opening, but fell back to 0.04 per cent down at 6,359 points after five minutes.
Standard Chartered's shares were down just over six per cent as the market began trading, with news the bank was going to cut 15,000 jobs and restructure.
Meanwhile, shares in Associated British Foods, Primark's parent company, fell 2.8 per cent as the company reported revenue and profit falling.
Imperial Tobacco Group, which today reported profits rising despite a fall in cigarette sales, rose 0.18 per cent as trading began.
Meanwhile, housebuilders Barratt Developments, Taylor Wimpey and Persimmon were all in the top five losers on opening, down 2.87 per cent, 2.37 per cent and 1.63 per cent respectively.
Yesterday banks led the charge after the news that Visa Europe is to be bought by Visa US helped rally their stocks.