Every September, the River Thames plays host to the Totally Thames festival; a month-long event which sees it taken over by art installations, history tours and performances.
It's a chance for Londoners to reconnect with the body of water that provides the backdrop to our daily lives, and make the most of some of the lesser-known waterside spots that help make the city great.
But the river gets plenty of attention all year round from those looking to buy a home, as properties flanking the Thames remain some of the capital's most sought-after.
"We know buyers are looking for an escape from the stresses of modern life, and the prospect of relaxing living riverside always proves popular," says Soren Ravaux, director of riverside property agent, Waterview.
And their popularity is growing. According to property consultant Cluttons, one in every 15 properties sold in London during 2018 was situated within 100 metres of a body of water. Buyers paid a premium of £270,000 or 50 per cent of the average property price to live near a river, canal or lake – an increase on the 37 per cent premium they would have paid in 2017.
But there are still pockets of affordability to be found, as developers look to create new neighbourhoods in previously unloved locations on the further reaches of the Thames.
So where are the prime riverside hotspots, and where should you be looking for a bankside bargain?
The prime stretch is usually considered to run from Putney to Waterloo Bridge. One of the new developments making waves here is Qatari Diar and Canary Wharf Group's Southbank Place, on the site where the Festival of Britain took place in 1951. Set to complete in 2020, it comprises more than 650 apartments across five blocks, starting from £2.15m for a two-bed.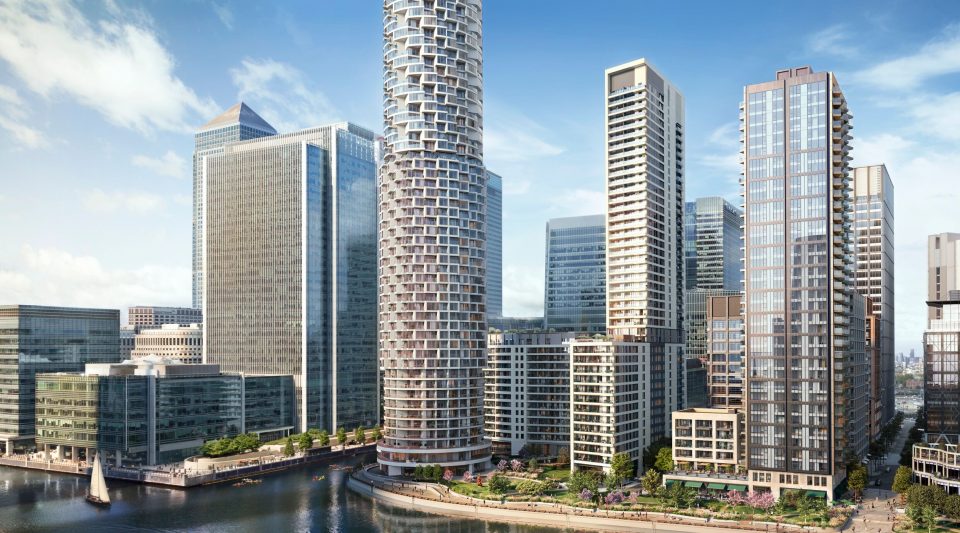 Few people would call that a bargain, but James Hyman, head of residential at Cluttons, says that compared to other luxury property hotspots like Mayfair and Chelsea, riverside living represents good value. "Your money will go further on the river – £4m will buy you a stand-out property with spectacular views, configured over a minimum of 2,500 sq ft with plenty of outdoor space," he says. "The same sum doesn't go so far in Prime Central London."
If you're looking for a riverside home in the City, Barratt London's Landmark Place near Tower Bridge is currently the only new-build option – but homes are going fast and it is now more than 90 per cent sold. Those remaining start at £2.49m for a two-bed, which will also buy you use of a swimming pool, cinema, boardroom and concierge service.
Another benefit of buying by the Thames is that it offers a relatively safe investment, as the appeal of the river doesn't tend to fade. "In any downturn, properties with water frontage are the most resilient," Hyman adds. "They are a true asset, and the majority of blocks deliver a strong rental yield with capital growth potential."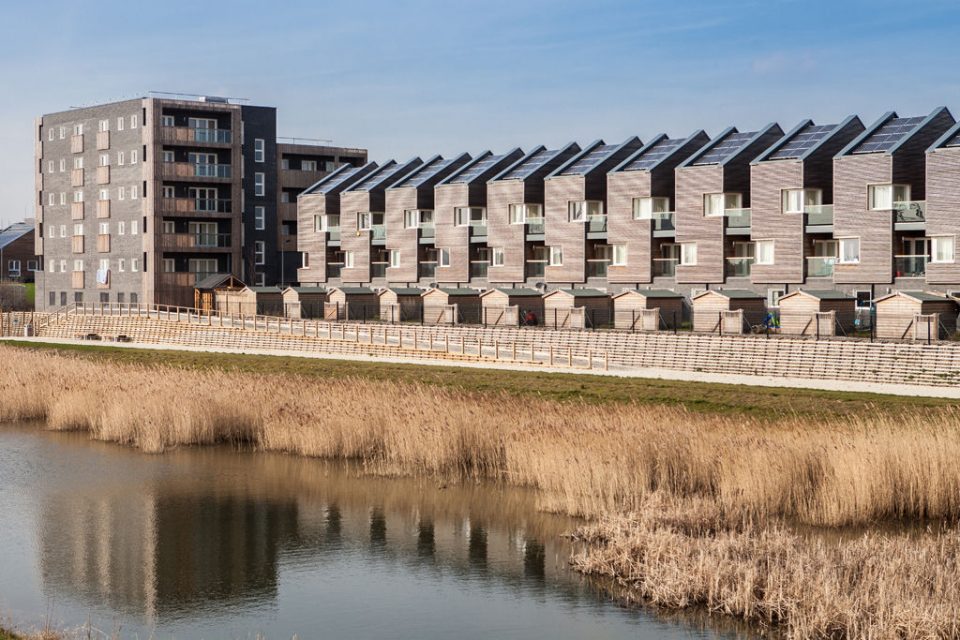 Where to bag a bargain
According to Frances Clacy, research analyst at Savills, buyers seeking more affordable riverside homes should be looking east. "To the east, where average values tend to be lower as the development of prime markets such as Canary Wharf and Wapping has been more recent, the premium is 15.6 per cent," she says. Canary Wharf Group is currently marketing the final homes at 10 Park Drive, the first building in its new residential and retail district, Wood Wharf, just to the east of the main office cluster. One-bedroom apartments start from £880,000.
Look a bit further east and there is plenty of former industrial land being primed for regeneration. Housing association Peabody has just launched The Reach in Thamesmead, a 66-unit shared ownership development with prices starting at £68,750 for a 25 percent share of a one-bed. Peabody owns 65 per cent of land in Thamesmead and is planning a major overhaul of the area, which is best known for its 1970s tower blocks which formed the backdrop for Stanley Kubrick's 1971 film A Clockwork Orange.
In addition, one of the capital's largest regeneration projects is taking place at Barking Riverside, on the site of the old Barking Power Station. The Mayor of London and L&Q are developing a whopping 10,800 homes there over the next decade, and properties are currently on sale for as little as £242,000.
With a range of options for different budgets, the security of a solid investment and relaxing vibes to boot, demand for riverside living isn't going away any time soon.
Waterside homes on the market this week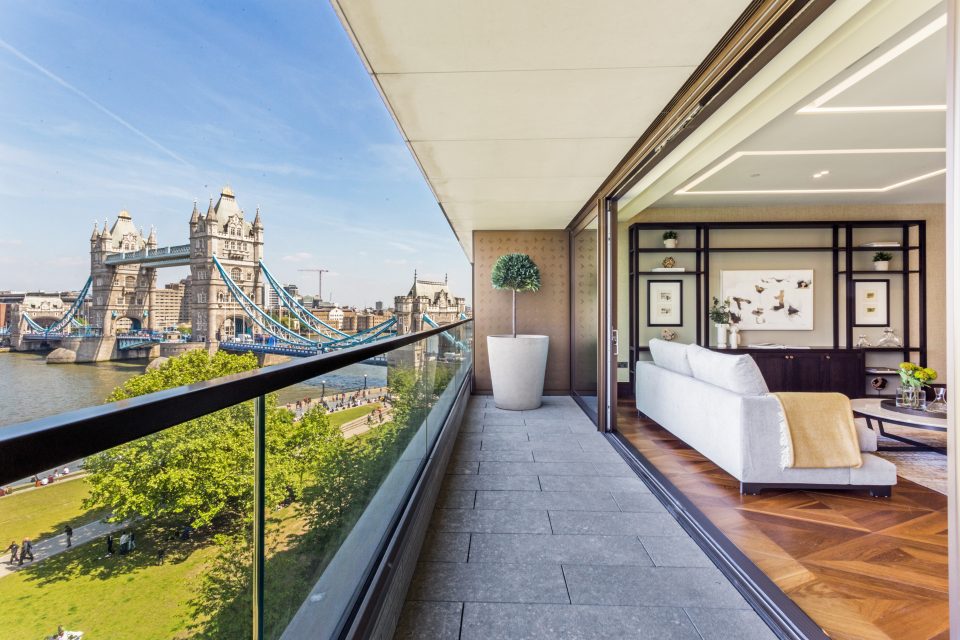 Blenheim House, £6.8m
This rare four-bedroom apartment occupies a prime position in Berkeley Homes' One Tower Bridge scheme in Shad Thames. It boasts views of the river, City and Tower of London.
Call Savills on 020 8877 4823
Cholmondeley Walk, £3.75m
This three-bed home sits on one of the most picturesque stretches of the Thames in Richmond. The grade II-listed, Georgian property benefits from a garage and two gardens.
Call Savills on 020 8614 9136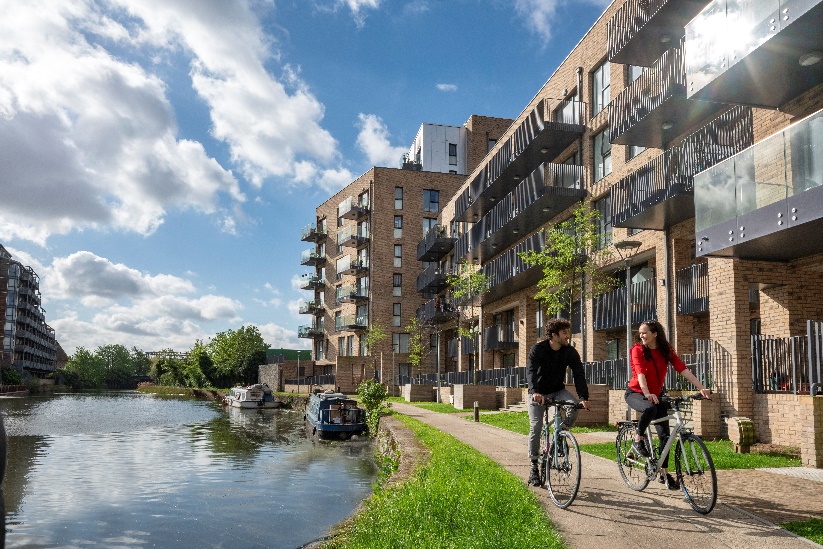 Bow River Village, from £512,00
Southern Housing Group's Bow River Village is located on the River Lea in Bromley-by-Bow. A handful of the 73 homes are still available following its off-plan launch earlier this year.
Visit bowrivervillage.co.uk