Direct Line Insurance Group share price rises as it reveals its estimated costs of the storms of up to £140m, while PwC predicts a mixed bag for premiums this year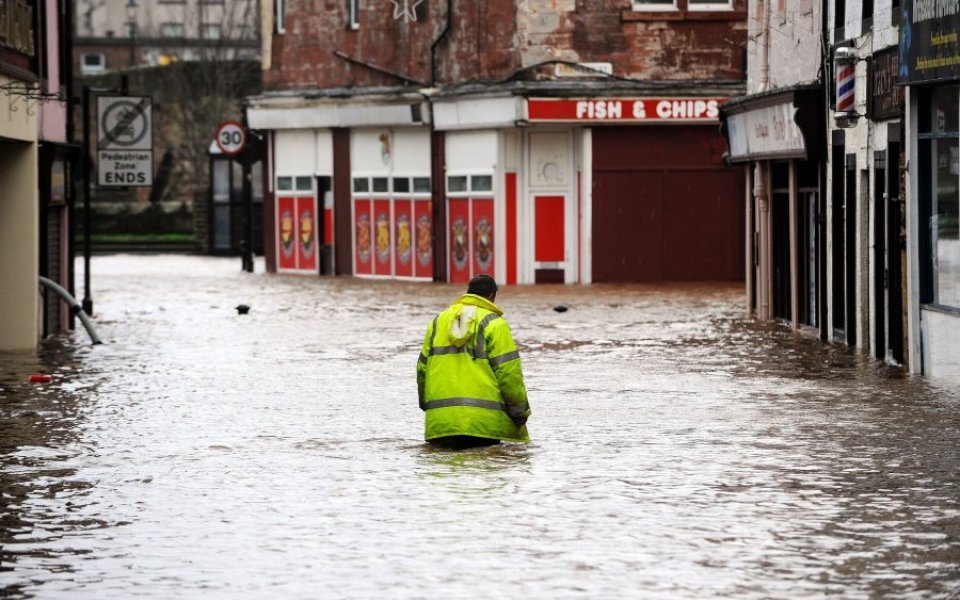 Direct Line Insurance Group today revealed that it estimated that this winter's floods would cost it between £110m and £140m in claims across both its home and commercial divisions.
The company stressed that these figures were estimates only and that an actual amount for insured losses could not be given with certainty for some while.
After the announcement, Direct Line's share price rose steadily throughout the day.
Also today, professional services firm PwC revealed that it believed the outlook for UK household insurance premiums for 2016 is "mixed", thanks in part to the damage caused by storms Desmond, Eva and Frank recently.
Read more: Brace yourself: Now storm Frank is on its way
Mohammad Khan, UK general insurance leader at PwC, highlighted that those affected by the flooding might be benefited by the introduction of Flood Re, which is a reinsurance body aimed at limiting the cost of flood insurance for high-risk households and is due to start operating in April this year.
Khan noted that even those who are likely to be hit be increasing premiums because they had to renew their policy before Flood Re came into effect are likely to see their premium fall again once they come to renew the following year.
Khan continued: "For those who have been affected by flooding for the first time this winter, and had not been flooded in the last few years (such as certain areas of Scotland and Wales), insurance premiums are likely to increase by between 0 per cent and 15 per cent, despite shopping around as insurers will now view them as living in an area at risk of flooding. Without Flood Re, their premiums would have increased by a much larger amount."
Read more: Met office issues weather alert for Storm Desmond
Meanwhile, those who had not been affected by flooding could potentially lower the premium on their household insurance by about between one and five per cent, provided they shopped around.
On Monday, the Association of British Insurers (ABI) estimated that the total cost of payouts for the winter floods could reach £1.3bn and that insurers had already paid out nearly £24m in emergency payments.
The ABI's statistics also showed that nearly 15,000 claims on property damaged by flooding had already been made and that the expected payout for each domestic flood claim was £50,000.