Deutsche Bank hit by pre-tax loss of €1.2bn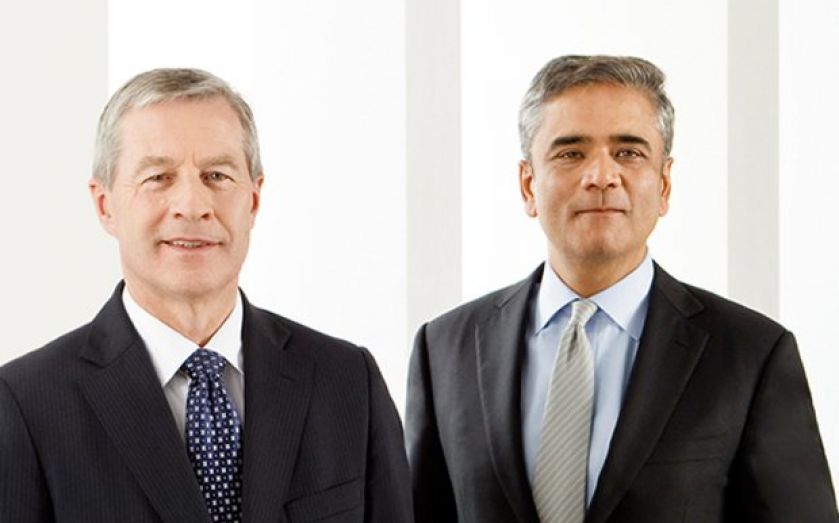 DEUTSCHE Bank slid to a €1.15bn (£1bn) pre-tax loss in its fourth quarter, it revealed last night, as one-off restructuring and litigation costs wiped out profits at the German lender.
A poor performance in the bank's corporate banking & securities (CB&S) division helped to drag group revenues down by 16 per cent to €6.6bn in the final quarter of 2013.
During the quarter Deutsche Bank was hit by €528m in litigation costs, €509m of expenses related to its ongoing cost-cutting programme, and a €623m writedown of credit, debt and funding on its balance sheet. Excluding special items income before tax was €1.3bn.
The bank said that "challenging conditions" in its fixed income and currencies division had contributed to the 27 per cent decline in revenues from CB&S, though debt sales and trading revenues also suffered, falling 31 per cent from a year ago.
Revenues for the whole of the 2013 financial year fell five per cent year-on-year to €31.9bn, while pretax profit rose to €2.1bn.
The unscheduled release followed reports late last week that the lender was considering a profit warning ahead of the results, which had been planned for 29 January.
Meanwhile German magazine Der Spiegel said the country's finance watchdog plans to investigate Deutsche's role in alleged foreign exchange benchmark fiddling.
Deutsche Bank declined to comment on the investigation.