Cyber Monday beaten as Black Friday sales soar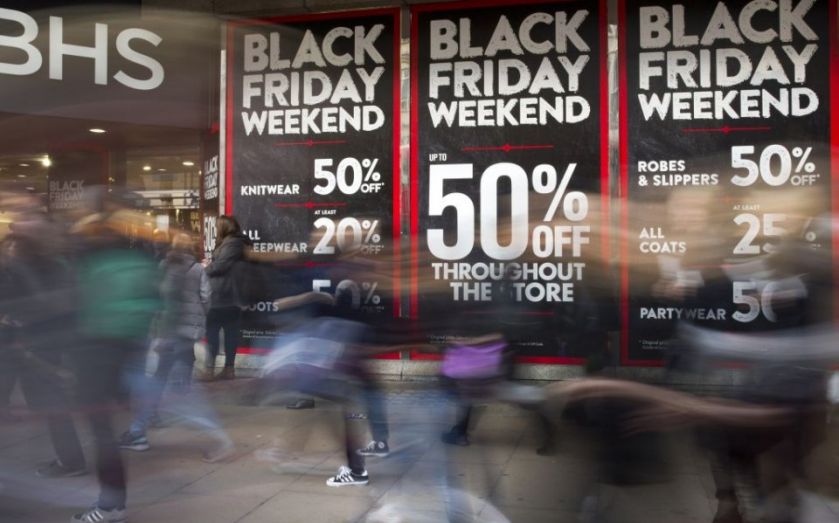 Black Friday trumped Cyber Monday as online transaction volume soared 74 per cent year-on-year, compared to an increase of just 44 per cent on Cyber Monday, showing the meteoric rise of the US shopping event.
Since 2011 Cyber Monday (1 December) has outperformed Black Friday in terms of online sales, however this year's Black Friday (28 November) trumped past Cyber Monday, according to data from payment processor WorldPay that showed 297,000 more transactions on the Friday.
WorldPay also saw a 124 per cent increase in transactions compared to the previous week, while Cyber Monday saw sales volumes increase just 54 per cent week-on-week.
"This year's Black Friday eCommerce growth has been driven primarily by fashion, video games, digital content and electronics retailers that seem to be pushing promotions earlier than previous years," said WorldPay.
The news comes ahead of the so-called Manic Monday today, which is predicted to be the biggest online shopping day leading up to Christmas. Today shoppers are expected to make 151m visits to online retail sites, up 26 per cent year-on-year, and a total of £676.5m being spent throughout the day, according to data firm Experian Marketing Services and online retailing trade association IMRG.
FLASH SALES GROWTH
■ Black Friday transactions up 74 per cent year-on-year, compared to growth of 44 per cent on Cyber Monday.
■ Sales up 124 per cent on Black Friday compared to the previous week's Friday.
■ Cyber Monday saw 54 per cent growth in volume from the previous week.
■ Cyber Monday's average transaction value increased from £33 to £133 as retailers pushed higher ticket items.