Cricket has evolved hugely in recent years both on and off the field and yet there is still one area in which it lags behind other sports.
Trademarks may not seem an obvious priority, but given the commercial opportunities attached to sport's biggest events and most prominent stars, cricket's apparent reluctance to cash in stands out.
Analysis by intellectual property law firm EIP shows that not a single one of England's 15-man squad for the current Cricket World Cup holds a registered trademark.
Read more: England look to be peaking at the right time in the World Cup, says Chris Tremlett
Bowler Adil Rashid is the only player to have applied for a UK trademark, although his clothing application was later withdrawn.
This trend in cricket is a complete departure from their equivalents in football, who are far more savvy when it comes to brand building.
And not only are England's cricketers perhaps not making the most of their commercial worth – they are leaving themselves open to others exploiting it.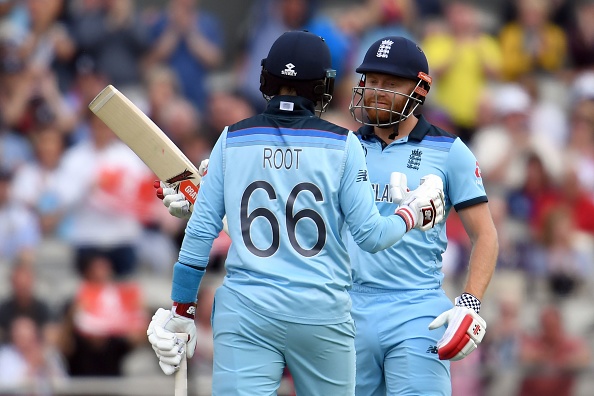 "A registered trademark provides the strongest protection against others seeking unfair advantage," EIP associate Nora Fowler told City A.M.
"Without adequate protection of their rights, sports personalities run the risk of someone looking to capitalise on their fame, perhaps through selling products which appear to be associated with those sportspeople.
"Without a trademark, the sportsperson would be relying on possible unregistered rights and passing-off, which can be more difficult to prove."
Root 66
That is exactly what has happened to England's Test captain Joe Root, who has a personal website and social media profiles built around the brand "Root 66", but is allowing others to profit from it because it is not trademarked.
A rudimentary internet search brings up a website based in the West Midlands selling "100 per cent unofficial cricket T-shirts" emblazoned with Root's chosen moniker, while the Indian Intellectual Property Office shows his name has also been registered for the production of garments in the sub-continent.
Root and his Root 66 are clearly not on the same level as Cristiano Ronaldo and his CR7 brand, or Usain Bolt and his famous lightning bolt pose, but he is prominent enough to make protecting his assets worthwhile.
Although it lags behind, cricket is not without its notable trademarks. Its most famous name, legendary Indian batsman Sachin Tendulkar, has a whopping 78 registered trademarks in his home country, while the likes of former Australian leg-spinner Shane Warne, Pakistan fast bowler Washim Akram and England batsman Kevin Pietersen have all benefited.
Trademarks aren't always straightforward to register, needing to be distinctive and not descriptive, but Fowler believes England's cricketers could be about to come around to their worth.
"With the increased interest in the World Cup this summer and the potential for associated endorsements by cricketers, it is perhaps only a matter of time before we see England's cricketers do the same," she added.
It's not just the World Cup which provides a spotlight. England's best players are hot property in franchise Twenty20 leagues around the world, where their names carry significant monetary value – both in the auctions and off the pitch.
It seems about time they protected that value.
Main image credit: Getty Images