Counter culture: How Melbourne changed the way the entire world enjoys its morning cup of coffee
There are few places in the world where coffee is taken as seriously as it is in Australia. The country's unrivalled coffee capital, Melbourne, blazed the trail for the cold drips, aero-presses and cupping that have become de rigueur in hipster coffee houses across the world.
Every day Melbourne handles 30 tonnes of coffee beans. This makes the equivalent of three million cups of coffee each day; enough to give every Melburnian their daily coffee fix. The volume of beans imported to the city has increased by 780 per cent over the last decade. Coffee was initially brought to Australia on the First Fleet in 1788, but it didn't really catch on until the 1950s.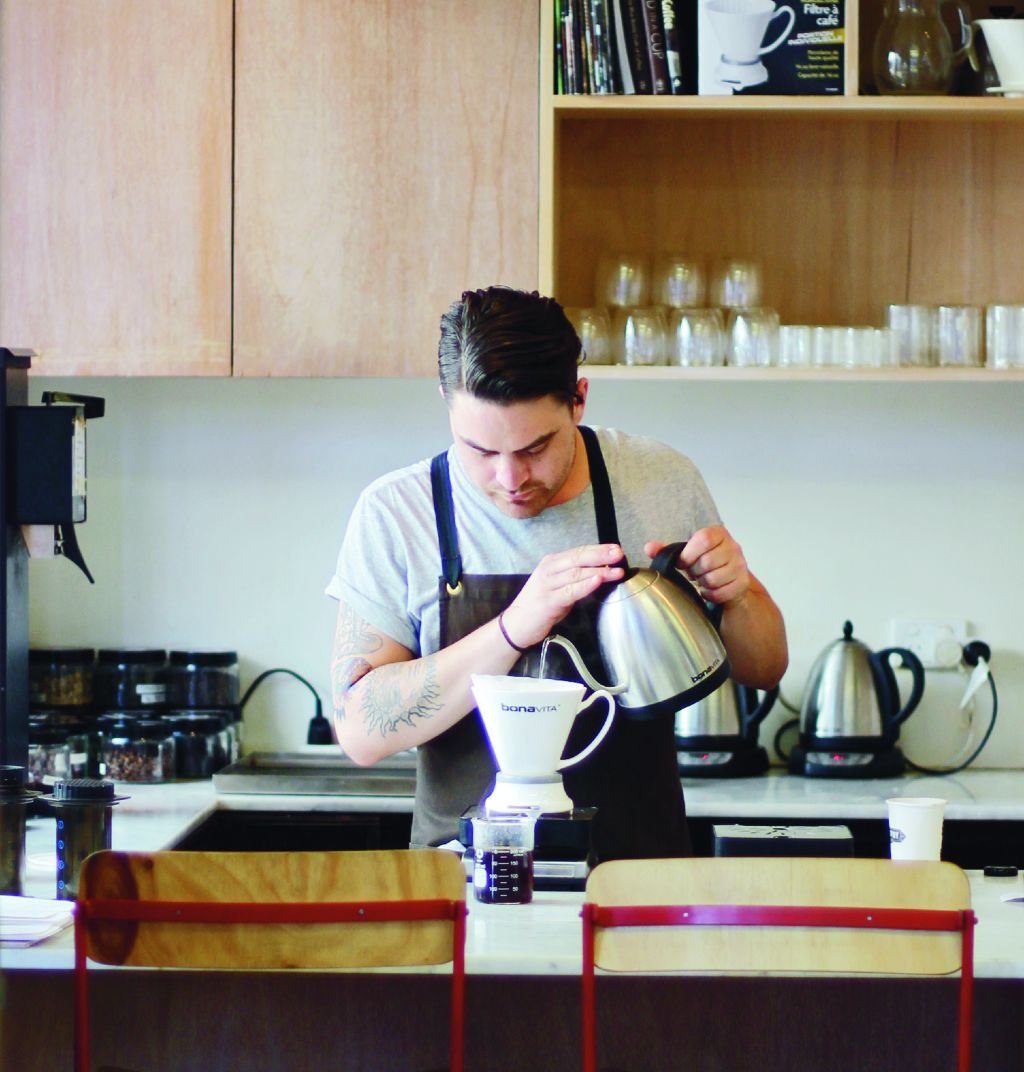 A Melburnian barista concentrates on a filter coffee Pellegrini Espresso Bar, which opened in 1954 (and remains more or less unchanged), was a focal point for the influx of Italian immigrants to Melbourne, and helped spread the word that this was a city where you could get a decent cup of the black stuff. Then in the early 2000s a new wave of specialist roasters and baristas emerged. Today you can't walk down a Melbourne street without the familiar scent of a perfectly brewed espresso. One of the stalwarts of this specialist coffee scene is St Ali in South Melbourne, owned by coffee enthusiast Salvatore Malatesta. The cafe and roastery is the flagship of his growing coffee empire, which prides itself on sourcing its own beans and roasting them on site. On the staff is winner of the 2012 World Brewers Cup Matt Perger, who also runs an international coffee consultancy business (I told you they take coffee seriously).

One of Melbourne's famous graffitied laneways So why is Melbourne the unlikely world-leader in all things coffee? "It's our customers," he tells me. "They have so much choice, and they know what they want. If you serve them a bad coffee, they won't come back. It's also the time and care roasters here take to source their beans and get to know all aspects of the industry. We are taking coffee to places it hasn't been before. "Coffee can be as complex and interesting as wine, but while wine has been explored for centuries, coffee is at an exciting point where we can experiment, create our own firsts. If a change in technique or way of thinking results in a cup of coffee that tastes better, I'm incredibly satisfied." Not far away from St Ali, in the Melburnian suburb of Fitzroy, is Industry Beans – another roaster on the path to world domination. The cool, warehouse-style café not only serves coffee – it's used in its food menu, too; the coffee caviar is quite a revelation.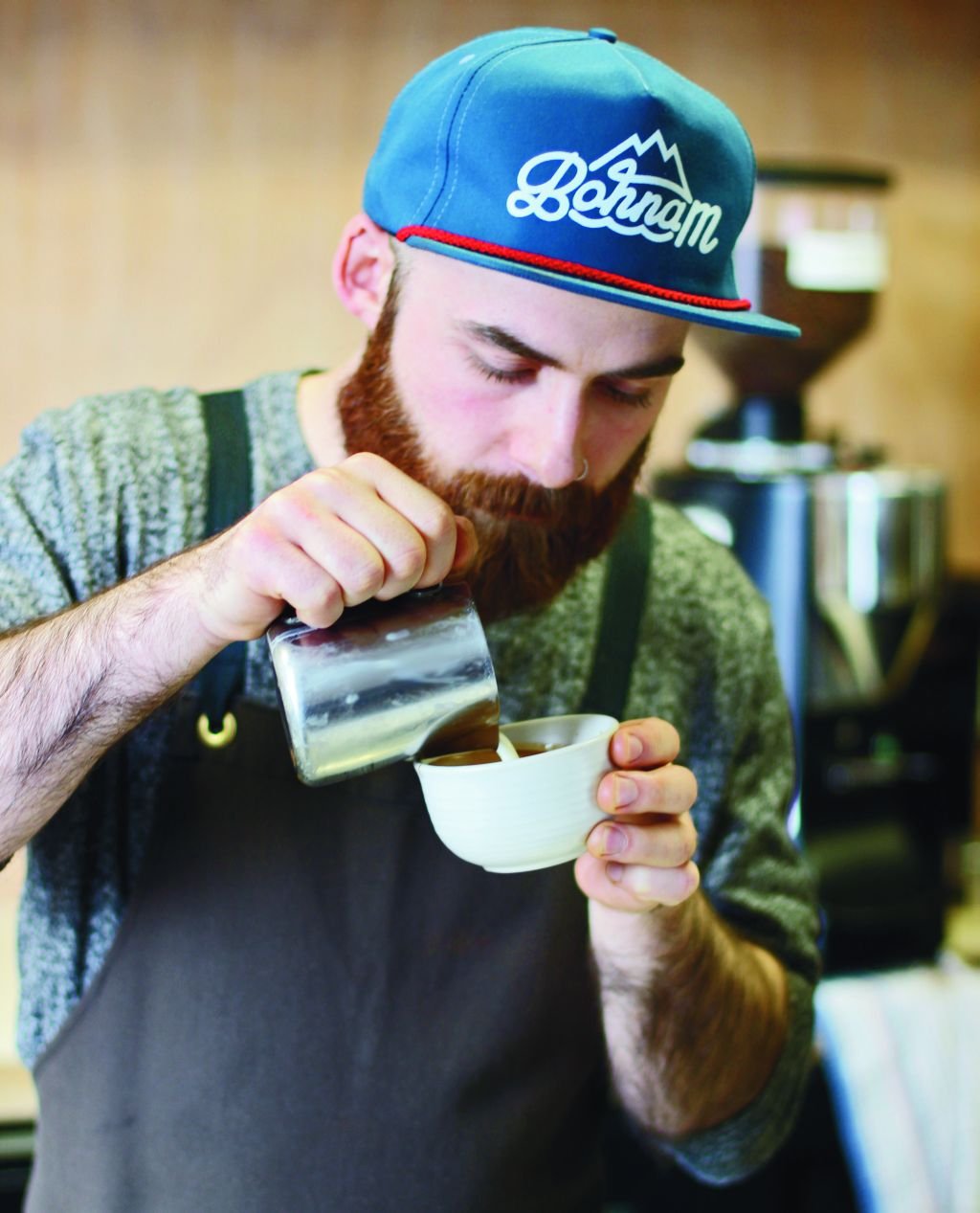 A barista at Industry Beans concentrates on serving a flat white "It's such a cool culture, the Melbourne coffee scene," says Trevor Simmons, owner of Industry Beans. "There are no competitive vibes, no one trying to overtake each other. Everyone's trying their own approach to roasting, especially the main players. The lack of chains is another reason this culture thrives – international coffee chains like Starbucks have struggled here. In 2008, Starbucks closed seventy per cent of its stores in Australia, going from 22 across Victoria to just five in Melbourne. They couldn't compete with the variety and quality of the independent cafes." In a nod to variety, Proud Mary café (another Melbourne stalwart) has just opened the city's first black coffee bar, Aunty Peg's; think of it as a Cellar Door for coffee. Proud Mary owner Nolan Hirte said he opened the bar to "demystify production and teach people how to make good coffee at home. When it comes to coffee, some of us just like to drink it but others want to know everything; where it was grown, the variety, how it was roasted and so on. If you fall into the second camp, then Aunty Peg's is the place for you." The space is impressive, a vast two-storey emporium that serves as a roasting house, coffee bar, event space, shop, bakery and barista training centre. At the front there's a wall filled with coffee paraphernalia, which you can try before you buy. "We're trying to bring the customer closer to their coffee," says Hirte. "If you come to Prouds for a coffee, you might think, 'That's a really nice coffee, but why?' There's a lot of reasons why. Here I can link people directly to all the work we're doing and tell the story properly." She's not the only one telling the story of coffee – its popularity here is such that a tourist-focused industry has grown up around it, offering "coffee experiences". One of the best is Walk Melbourne Coffee Tours. Hosted by ex-barista and coffee aficionado Monique Bayer, it blends elements of history with practical advice from some of the city's top coffee experts. That people will go on walking tours about Melbourne coffee in the way they go on Jack the Ripper tours in London or Bob Dylan tours in Greenwich Village gives you an idea of how big a deal it is. So what's the secret? "I've not been anywhere else that's experimenting so much with coffee," shrugs Bayer. "The culture of pushing boundaries and trying new things keeps Australian coffee ahead of the game."
DETAILS
Singapore Airlines operates 116 weekly flights between Singapore and six Australian destinations, including 28 weekly flights to Melbourne. Fares to Melbourne currently start from £685pp return including taxes. See singaporeair.com for more details. For Melbourne's most glamorous hotel, book a room at Crown Towers, which has enormous bedrooms, excellent dining options (including The Fat Duck) and facilities including an indoor pool; crowntowers.com.au. The city's best boutique hotel is the Adelphi, which boasts a rooftop pool and bar, an exquisite dessert bar and a location in the city's old laneways; adelphi.com.au. For the walking tour log on to Walk Melbourne Coffee Tours, walkmelbourne.com.au.