Cold weather fails to deter warm hearts as Canary Wharf runners raise money for Kids City charity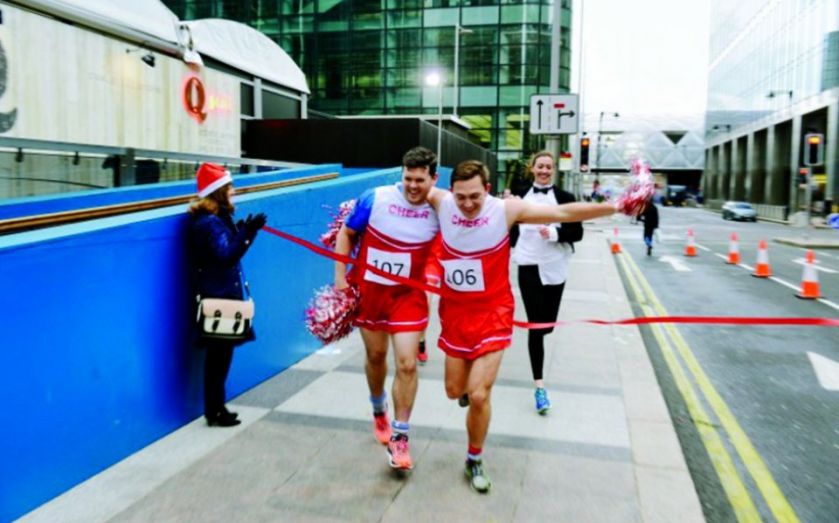 Some very brave (and badly dressed) runners sprinted around Canary Wharf on Friday to raise money for the Kids City charity.
The theme was the 12 days of Christ­mas, so there were nine ladies dan­c­ing and 10 lords a leaping. The ladies and lords were provided by Canaccord Genuity Wealth Man­agement. Joint winners were two ladies dancing (aka invest­ment managers) Rob Horan and Archie McClelland. Well, that's one way to stay warm!