City jobs market bouncing back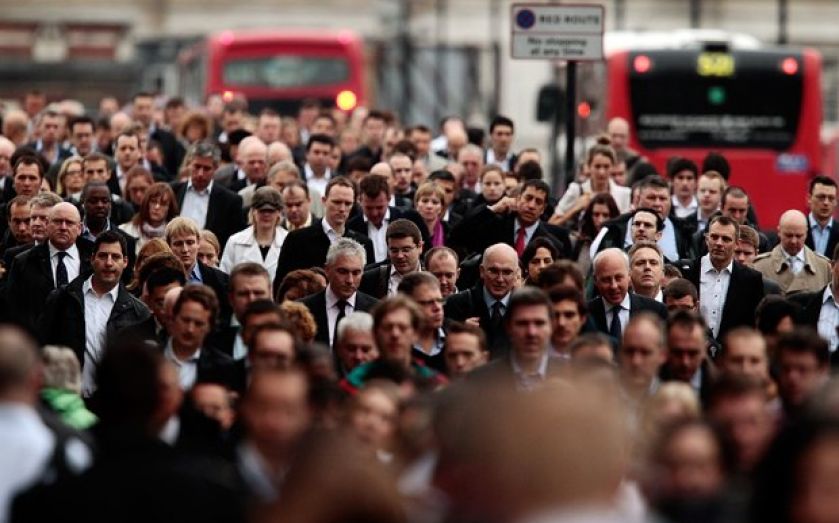 CITY hiring is booming on the back of the burgeoning recovery, business groups and recruiters said today, indicating the economy is at last getting back to health.
More than 10,000 net new finance workers were hired in the final three months of 2013 and an additional 15,000 net will be taken on this quarter as confidence booms, the Confederation of British Industry (CBI) and PwC predict.
The sector is getting back towards its pre-crash highs – the increases take employment in finance to 1.16m, just 52,000 lower than at the end of 2008.
City recruiter Morgan McKinley has also seen evidence of a growing market, with 51 per cent more vacancies advertised last month than in December 2013.
"As the recovery takes root in the wider economy, it is beginning to feed through to financial services firms. Things are starting to look more 'normal' after five years of volatility," said the CBI's Matthew Fell.
"The key indicators – optimism, business volumes and profitability – are up. But it's particularly encouraging to see longer-term confidence indicators like marketing spend, employment and investment spend also rising strongly."
Britain is also faring better than other European economies. Recruitment firm Antal International found UK firms the most upbeat of all Western European nations in hiring professional and managerial staff, with 56 per cent of firms preparing to hire.
Compared with previous decades London's economy is also looking healthy. The TUC found the employment rate in the capital has shot up from 64.9 per cent in 1993 to 70.5 per cent in 2013. The study also found the wider economy recovering strongly, with more than 780,000 more jobs now than at the time of the 2010 election.
Recruiters Michael Page found 48 per cent of small and medium-sized enterprises (SMEs) want to increase employment, compared with 37 per cent of larger firms. And those jobs are increasingly secure, according to a report from Legal and General. It found that 76 per cent of workers feel secure in their jobs this month, up from 72 per cent over the last three months of 2013.
Latest forecasts from EY's Item Club now predict that the UK's rate of joblessness will quickly fall in the first half of the new year, hitting the seven per cent level at which the Bank of England will consider raising interest rates under its forward guidance scheme.