Both England and Australia come into the Ashes on the back of a summer packed full of one-day internationals and far from ideal warm-up games.
England's World Cup win was followed by the shock of the crazy Test against Ireland which highlighted their inconsistencies, while Australia played out a wicket-filled warm-up game among themselves.
Read more: 'It's not just a nostalgia trip': Director of The Edge on his new England cricket film
After such a short and topsy-turvy preparation period, the first few sessions at Edgbaston on Thursday will be crucial. Whoever grabs the initiative can calm nerves, set the tone for the series and build momentum.
The questions are: who can adjust the quickest to the demands of Test cricket, the difference in conditions and the Dukes ball?
Slight favourites
Of course England have the advantage there, especially in the bowling department, where Jimmy Anderson and Stuart Broad will lead the attack.
Their records speak for themselves. Anderson is simply the best with a moving ball, while there is nobody better than Broad when he's on a roll – he's a match-winner and has a happy knack of producing in the Ashes.
Their mastery of the conditions make England slight favourites for me.
If he's fully fit, Jofra Archer has to play alongside them. His pace and aggressive lines offer a point of difference and I honestly still don't think we've seen the best of him.
When the ball gets worn out Archer has shown for Sussex that he's capable of exploiting reverse-swing and can be deadly.
Having come off the World Cup, and with five Tests crammed into six weeks, injuries are likely, so squad depth will be important.
With Chris Woakes, Olly Stone, Sam Curran and, potentially, Mark Wood England have that area covered – and if fringe players are breathing down necks that can only be a good thing.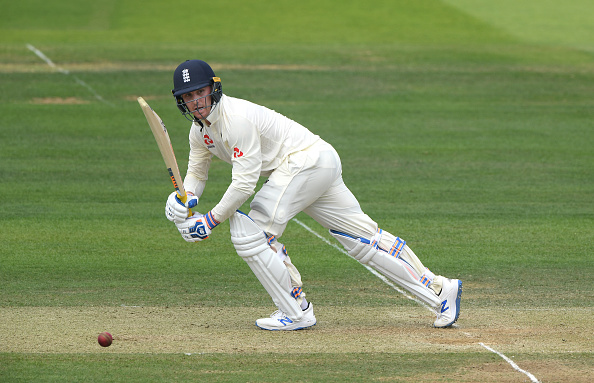 The obvious problems, however, are at the top of the order, where England are fragile. They've struggled to build partnerships and, with Rory Burns and Joe Denly still finding their feet, the middle order has been forced to bail out those before them too often.
Jason Roy is attempting to make the difficult transition from one-day cricket to Tests and I think the way in which he starts will be vital for his confidence. He thrives on positivity, so Australia will have to get their lines right to him early on to stop him cutting loose.
Margins narrowed
On paper Australia have the bowlers to do just that. James Pattinson has a good record in England, at his best Josh Hazlewood can hit a Glenn McGrath-like line and length, Pat Cummins is ranked the No1 Test bowler in the world and Mitchell Starc can be devastating when it reverses.
In the batting ranks the focus will be on the trio of Steve Smith, David Warner and Cameron Bancroft, who will play together in a Test for the first time since the sandpaper scandal of the last Ashes series.
Off the pitch I think the spotlight could get to them, but they will be prepared for abuse from the crowd and can use it to fire themselves up.
In my opinion it's good to have them back. For such a historic series you want the best Australia have to offer competing against England's best.
The home team has tended to dominate in the Ashes, but I have a feeling the margins have narrowed and this series is going to be much closer.
We've already enjoyed a great summer of cricket in this country and a tight Ashes in which Australia have more of a say can engross fans just like the World Cup did.
I think it could finish 2-2, which would see Australia retain the urn, but I hope it ends 2-1 and England cap a remarkable summer with another celebration.
Main image credit: Getty Images