Cartier owner Richemont share price drops as it reports Christmas sales fall for the first time since 2008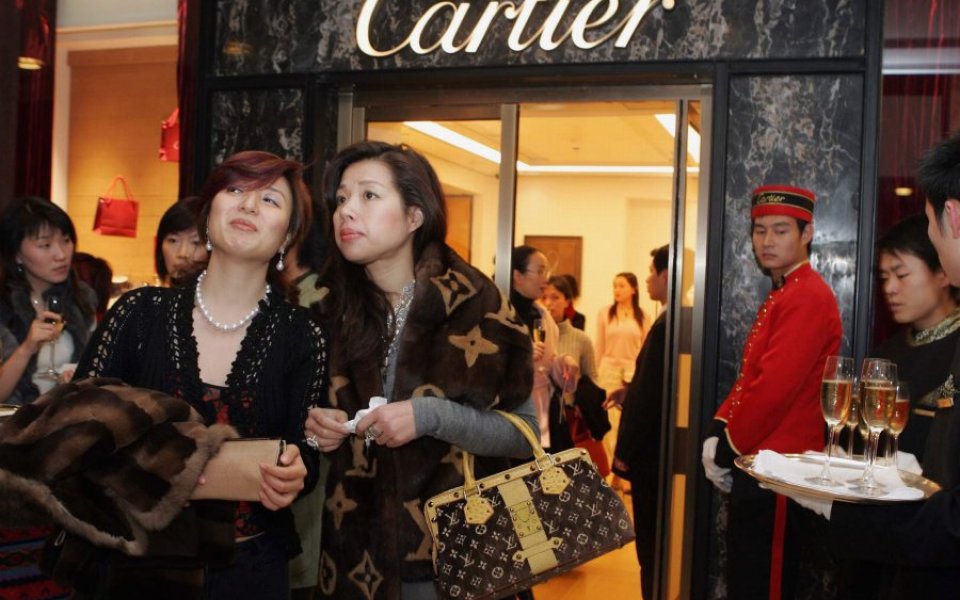 Richemont, the owner of luxury brands Cartier, Mont Blanc and fashion house Chloe, has reported sales over the Christmas period fell for the first time since 2008.
The world's second biggest luxury goods group's share price fell too: down 2.9 per cent to CHF63.55 (Swiss francs) as markets opened.
The figures
Revenue, at constant currency rates, fell four per cent to €2.9bn (£2.2bn). This is slightly behind the three per cent decline expected by analysts on Bloomberg.
While many companies have struggled with currency headwinds, the weaker euro has benefited Richemont, which reports in euros. So on an adjusted currency basis, total revenue rose three per cent.
Sales in the Asia Pacific region fell nine per cent in the three months to the end of December, to €1bn.
Sales in Europe were down three per cent to €868m.
Revenue from Richemont's luxury watch brands was down four per cent, and from jewellery houses decreased five per cent.
The company doesn't report profit for its third financial quarter.
Why it's interesting
It's been a challenging time for luxury brands around the world, as demand in China, and the rest of the region, slows with the economy – and in response to a crack down on bribery in China.
Richemont shares have fallen more than 9 percent so far this year, on top of a 19 percent decline last year.
Hong Kong, the top market for Swiss watches, has been a difficult market recently as well, thanks to political tensions with China, and a strong Hong Kong dollar discouraging shoppers from the mainland.
Richemont, the world's second largest luxury group, said: "Trading in the Asia Pacific region remains challenging, impacted by the continued contraction in watch demand. In terms of specific markets, the rate of sales growth continued to improve in mainland China, whereas Hong Kong and Macau both reported significantly lower sales."
What Richemont said
The challenging trading environment is likely to prevail in the final quarter to 31 March 2016.
The terrorist attacks in Paris in November put many tourists off from travelling to continental Europe, which hurt sales: "In Europe, the decline in the third quarter, which contrasted with the very strong sales growth seen in the first six months of the year, began in November and primarily reflects lower levels of tourism in the region."
The company warned operating profit for the year as a whole, to the end of March 2016, would also be negatively affected on a comparative basis after an extra €234m was recorded in the previous year after property sales.