Carl Icahn adds to his Apple pile after share price takes a tumble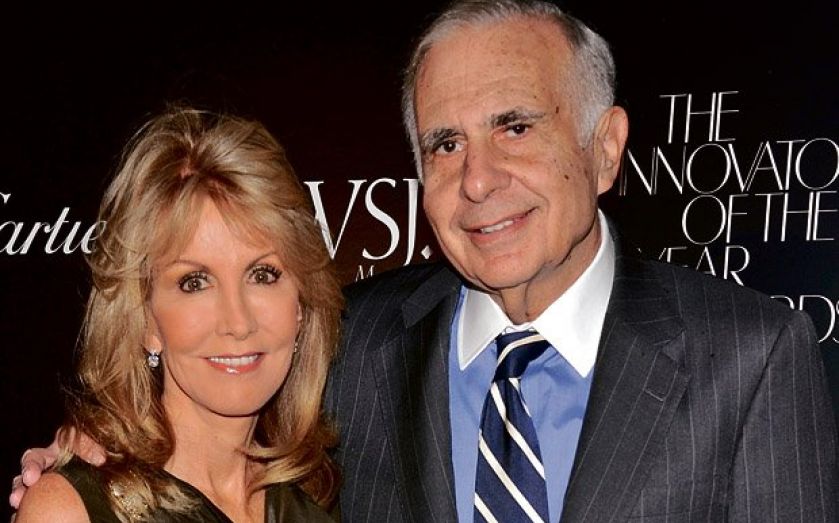 BILLIONAIRE activist investor Carl Icahn said yesterday that he has bought another $500m (£301.7m) worth of Apple stock, despite Apple's results being considered disappointing by many investors.
Icahn's stake in the iPhone maker is now more than $4.1bn, following three separate investments in the stock, as he continues his campaign to increase Apple's share buyback which he described last week as a "no brainer" for the company.
"My buying seems to be going neck-and-neck with Apple's buyback program, but hope they win that race," Icahn said on Twitter yesterday.
Icahn told Reuters in a telephone interview that the decline in Apple shares presented "a great opportunity" to add to his position.
"Apple shares are very cheap. They are going at six to seven times earning," Icahn said. "It's not like we are holding something that is trading at 100 times earnings."
Apple has been arguing that it already has one of the industry's largest capital-return schemes in place. It said on Monday it had returned $7.7bn in cash to shareholders through dividends and share repurchases during the December quarter, bringing cumulative payments to over $43bn, out of a total plan to dole out $100bn.
Apple's share price closed down over eight per cent at $506.50 yesterday after its first quarter results that disappointed investors.
The firm has historically fared well in next-day trading after its quarterly results. At least 14 brokerages lowered their price targets on Apple following Monday's results report, in which the firm revealed that it sold a record 51m iPhones in the period.