Partner
Ad Feature is produced by an advertiser with the specific intent to promote a product and is not produced by the City A.M. team.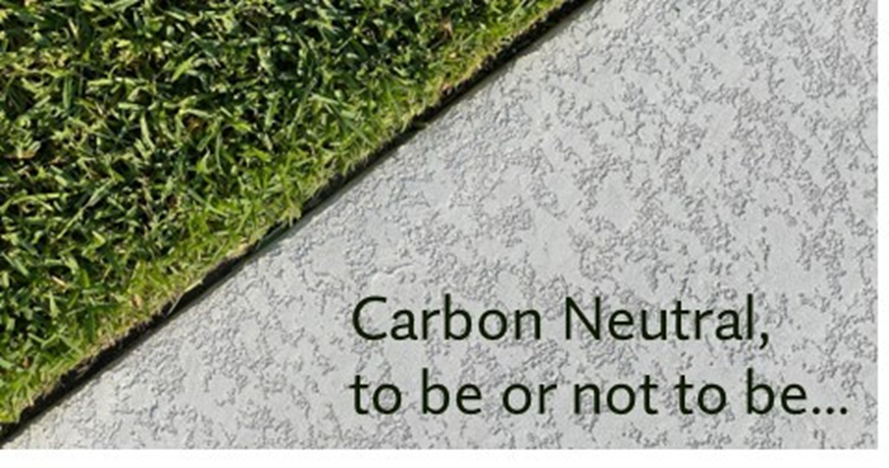 Carbon Offsetting, Carbon Neutral, Net Zero. What are they and why should AIM company boards care?
Last week carbon offsetting made headlines again when The Guardian reported that the UK Advertising watchdog is to crack down on Carbon Neutral and Net Zero claims as a result of recent offsetting controversies, including from one of the most widely adopted credit schemes. The CEO of the scheme has since resigned and several companies using the scheme have come under fire.
Firms have an increasingly difficult balancing act to perform when it comes to ESG, to manage the evolving pressure from stakeholders to be more sustainable, against the increased scrutiny and risk of reputational damage from making a wrong step.
Under the UK Companies Act, Directors are accountable for the environmental impact of a firm and as such it's important that AIM company board members understand what these terms mean, the potential missteps and what they mean for their business(es).
We have set out our thoughts below, including defining the key terms, the associated challenges and what company boards should be considering when navigating these issues.
What does Carbon Neutral mean and how does it differ from Net Zero?
A core focus for an increasing number of companies looking to manage their environmental sustainability is to understand, measure and disclose a company's impact on the environment. This largely comes down to Greenhouse Gas (GHG) emissions. The first step is to calculate a company's GHG emissions against the three scopes.
The idea is not to report for reporting's sake, but to understand the source of emissions with the aim to put in place a plan to reduce and accurately monitor a company's decreasing impact on the environment.
Companies develop Net Zero or Carbon Neutral plans to manage and communicate their environmental impact mitigation. Although similar sounding and often confused, Net Zero and Carbon Neutral are not the same.
Essentially, Net Zero is focused on not creating the emissions in the first place whereas Carbon Neutral is focused on balancing out the emissions being produced through offsetting.
Issue 1: Inconsistent terminology
We see AIM companies using Carbon Neutral and Net Zero, as well as Climate Neutral, Carbon Positive, and Net Positive, in different ways. The lack of standardisation and the ability to self-certify is harming those doing good as it hinders the ability for stakeholders to understand a company's aim and what is really being achieved. As stakeholders are becoming more aware of these pitfalls, there is increased scrutiny on what holds up a Carbon Neutral or Net Zero claim.
Issue 2: Reliability of Offsetting
Carbon offsetting is the investment in projects that reduce or sequester emissions and thereby achieve a positive impact on communities, landscapes, and ecosystems.
This can be achieved through two ways:
Financing of climate protection projects along a company's value chain. This is sometimes called Carbon Insetting.
Participating in third party schemes and projects, through purchasing carbon credits.
Our data shows that both offsetting approaches are employed by AIM firms, with the latter, purchasing carbon credits, by far the most utilised. It is also the source of the recent controversies where a large global accredited scheme has been shown to not deliver the expected carbon capture.
The main identified offsetting challenges relate to forestation, where offsetting may not permanently remove carbon from the atmosphere – a tree will only store carbon for its lifetime, consider wildfire and future human activity for example. Also, forests reach an equilibrium where they themselves become carbon neutral and therefore no longer a carbon sink. At the more controversial end, there are reports that carbon credit companies are taking multiple payments for planting the same tree or protecting the same square meter of forest from being cut down. The issue highlighted in The Guardian report relates to buying credits to protect rainforests from being cut down that were never under threat.
If a company can't rely on its carbon offsetting solution, any Carbon Neutral status could be considered inaccurate. The EU's proposed Green Claims Code will prohibit green labelling products as a result of carbon offsetting alone.
Issue 3: Benefits of Offsetting
Carbon offsetting is not considered equal to carbon reduction and therefore achieving Carbon Neutral status will only be considered a steppingstone towards Net Zero.
With an escalating global focus on achieving Net Zero by 2050, clients and investors are increasingly demanding Net Zero targets and plans from AIM companies to help achieve their Scope 3 Net Zero commitments.
Is there a regulatory requirement for AIM firms to offset or reduce emissions?
Although there is no specific regulation requiring firms to offset or reduce their greenhouse gas (GHG) emissions, as part of the duties under the 172 Companies Act, Directors have an evolving responsibility for the company's impact on the environment and the long-term financial sustainability of the company. This is coming to light with the lawsuit against Shell's Directors by ClientEarth for an inadequate climate strategy.
Please note there are regulations in place impacting a proportion of AIM listed companies that require disclosure of GHG emission and energy usage Energy and Carbon Report Regulations (SECR) as well as management of Climate related risks and opportunities via TCFD framework The Companies (Strategic Report) (Climate-related Financial Disclosure) Regulations 2022.
What does this all mean for company boards?
Take board level accountability for environmental performance. Monitor progress and robustly challenge plans and approaches. Third party accreditations for Carbon Neutral and Net Zero will help build confidence internally and externally.
What are the risks and opportunities – establish the urgency of action. Understand key client and investor needs on the firm with regards to carbon reporting and Net Zero commitments against current positioning – what are the risks and opportunities. Benchmark ESG positioning and strategies against peers to prioritise a Net Zero strategy against the full E, S and G spectrum of initiatives, as well as identify current and potential future competitive advantages.
Carbon Neutral or Net Zero – choosing the right path. AIM firms are under increasing financial pressure as well as a lack of bandwidth. A firm needs to balance the effort in achieving Carbon Neutral, an interim step, over focusing on Net Zero interim and long-term commitments, which will may take longer to achieve, but will likely deliver a greater return on investment both reputationally and financially.
Be right rather than fast with offsetting – undertake thorough due diligence before committing. Investigate insetting options via the supply chain. Prioritise permanent carbon removal and projects which reduce carbon emissions. Don't focus all efforts on reforestation, try to achieve a balance of initiatives. Make sure carbon credits are tracked, to avoid double counting, and additive, i.e., the carbon offset would not happen without the credit investment.
Keep the language simple – terminology is confusing and confused. We live in a world where Carbon Negative means the same as Carbon Positive. Communicate plans to stakeholders simply and clearly, diagrams are worth 10,000 words. If terminology like Carbon Neutral is being used, make sure there is an explanation of what is meant by this – what scope is included, is the company reducing and/or offsetting, how is this being achieved, how is it being monitored, who is accountable, what are the constraints or assumptions, track, and share progress.