Car review: Volvo v60 Polestar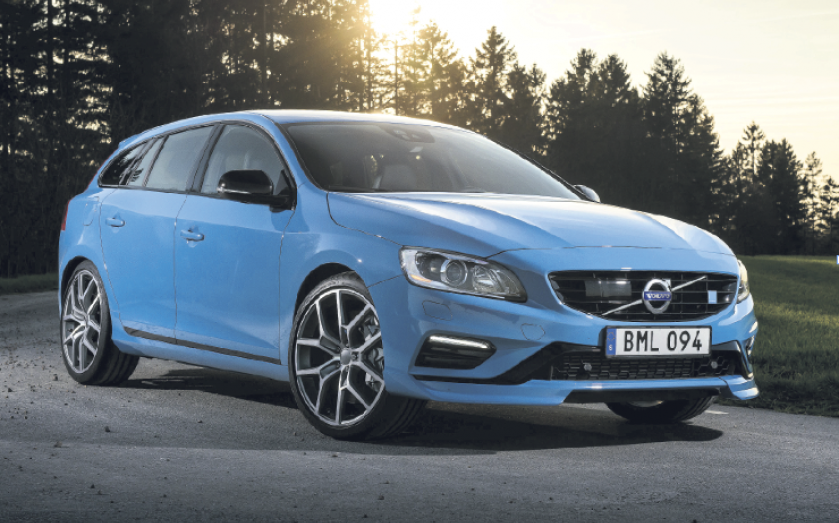 You know the Volvo you're driving is something special when all of Sweden turns to stare as you go by. Sweden is Volvo's home – almost every house has at least one parked outside – so you'd think people would be sick of the sight of them. But this is the V60 Polestar, and it is special.
Polestar is essentially Volvo's motorsports division. The independent company began life exclusively racing Volvos back in 1996, and it still races them today. While Polestar has been offering officially-endorsed tuning kits through Volvo dealers for some time, this V60 represents the first proper Polestar production model.
It's a beauty. The days of the Volvo "brick" are long gone, but Polestar's subtle – and functional – visual enhancements on the latest V60 turn a slick but anonymous estate car into something far tougher. This car is like the anti-Volvo, and that's before you've even turned it on.
Think the Rebel Blue paint is loud? That's nothing compared to the exhaust. Some manner of artifice by valve ensures it meets all current EU noise regulations, but as soon as you prod the throttle with any degree of conviction the Polestar bellows like an elephant that's trapped its trunk in a door. It's almost comical until you glance at the dashboard and see the speed you're going. Nelly really can fly.
This is starting to sound a bit childish: a big, bright blue behemoth on blingy wheels that bellows like a beast hardly seems like a subtle way to get about. In fact, it attracted such attention that, while I was driving through the Swedish wilderness, someone actually called the police to enquire if the car I was driving had been stolen (at this point I feel it's imperative to point out that other, less obvious paint shades are available.
Despite the wince-inducing £50,000 price tag, the Polestar is not intended to rival BMW's M3 or Mercedes' C63 AMG. Contrary to appearances, this mega-Volvo is aiming for sophistication. With carefully finessed, motorsport-grade suspension components and a recalibrated four-wheel drive system, Polestar has built a machine capable of delivering big speeds on all kinds of roads and under all kinds of conditions. In Sweden, there's even a choice of winter tyres with spikes on, so you don't have to put it away when the snow comes.
The blend of comfort and control is impressive. It isn't as incisive as an M car, nor as ferocious as an AMG, but there's grip and poise and suppleness that makes it devastatingly effective on challenging, unfamiliar tarmac. In many respects it's like a Subaru Impreza rally car for grown ups.
The automatic gearbox is occasionally frustrating as it attempts to bear up under the strain, and the subtle black-with-blue-stitching makeover of the interior is rather marred by an obtrusive glowing gear selector.
With absolutely every available V60 option included as standard, the overall experience is enough to justify the cost – and that's before you learn the UK is only getting 125 of them. Exclusive is the Polestar's middle name.