David Cameron: Britain will take up to 20,000 Syrian refugees in the next five years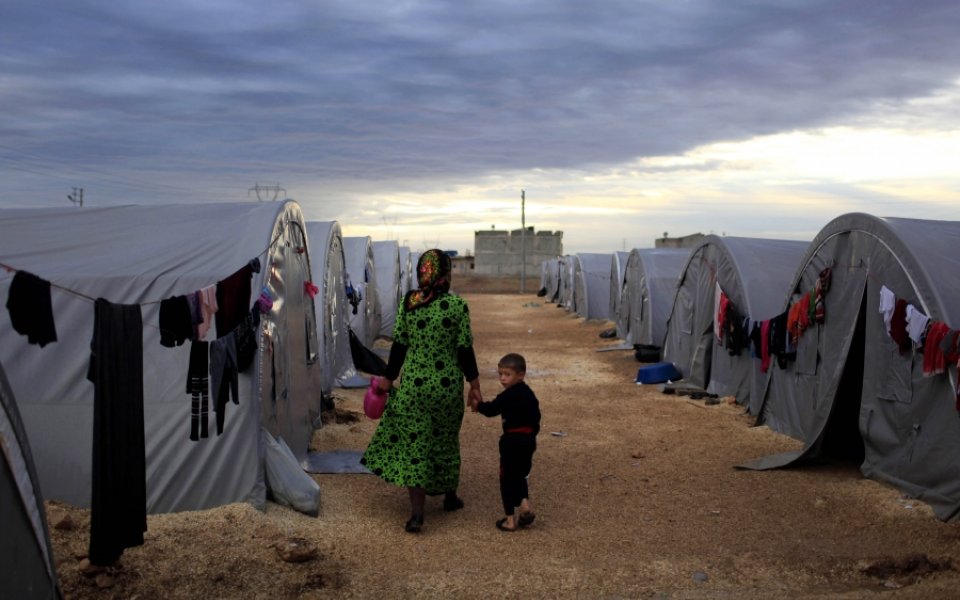 Britain will admit up to 20,000 Syrian refugees in the UK over the course of the next five years, David Cameron said today.
The government will accept asylum seekers from refugee camps in and around Syria, granting resettled people five-year humanitarian protection visas. "Vulnerable children", especially orphans, would be the government's priority, Cameron said
The government has come under increased pressure to accept more asylum seekers in recent days amid public outcry over a photo showing drowned three-year-old Syrian refugee Aylan Kurdi, whose limp body washed up on a Turkish beach last week.
The Prime Minister said last week the country would admit "thousands more" refugees – but the statement at the time was light on details.
"We've already provided sanctuary for more than 5,000 Syrians in Britain," Cameron told MPs in the House of Commons. "But given the scale of the crisis and the suffering of the Syrian people, it is right that we do just more."
As Britain is not part of the European Union's borderless Schengen area, the UK government would "decide its own approach" on accepting refugees, he added.
Earlier today, French President Hollande criticised Cameron, saying: "On the issue of refugee, it's true that Britain is not in the Schengen area … but that doesn't absolve it from making an effort in terms of solidarity and David Cameron has said this himself.
"In Calais, there are people who are not seeking asylum in France but to go to the UK," Hollande added. "People must understand that you cannot demand solidarity when there's a problem, and shirk your duties when there are solutions."