Burger King share price jumps following rise in sales growth and net income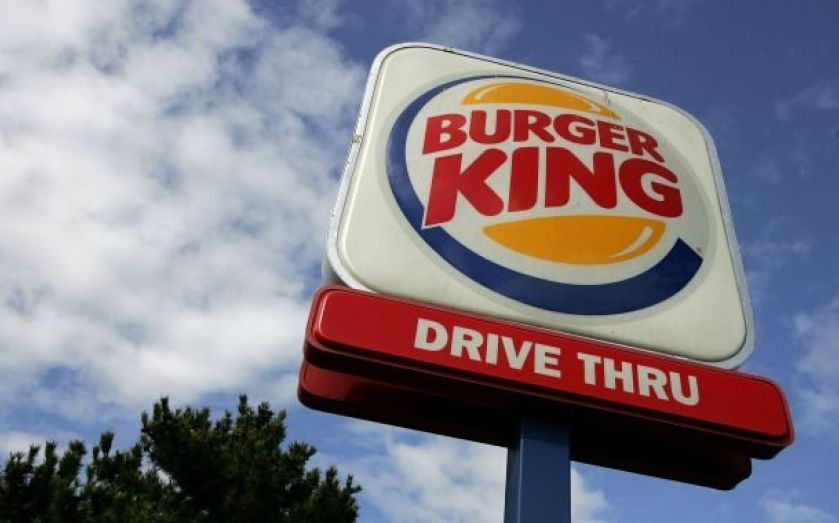 In contrast to its catchphrase, Burger King did not have things its own way during its third quarter.
The fast food company posted figures today showing a net loss of $23.5m in the three months ended 30 September 2014.
However, adjusted net income (which excludes tax and other payments) stood at $96.4m, an 18.9 per cent increase on the same figure last year.
Shares in the company have rose one per cent to $32.50 in early morning trading on the New York Stock Exchange.
Chicken fries, the BBQ Bacon Whopper and the Ultimate Bacon Cheeseburger were cited as examples of its "more considered" approach to new products, which led to comparable sales growth of 3.6 per cent in U.S and Canada.
Overall the company reported a 2.4 per cent increase in comparable sales growth, opening 152 new outlets around the world.
The UK was a significant contributor to growth. Burger King said: "in the United Kingdom, the premium Summer BBQ promotion and King Savers value platform drove strong results."
Burger King is set to form a fast food conglomerate with Canadian coffee and doughnut chain Tim Hortons after a $11.4bn offer – assisted by Warren Buffett –
was agreed in September
.
33-year-old chief executive Daniel Schwartz said:
We built on our positive momentum in the third quarter as we delivered some of our strongest sales levels in recent years and continued growing our global footprint.

In the US and Canada, we posted our best quarter of comparable sales growth since 2012 due to our consistent strategy of impactful new product innovation balanced by compelling value offerings.

Finally, we were excited to announce a definitive agreement with Tim Hortons Inc. to create a new global leader in the Quick Service Restaurant industry.