Brazil's economy pummeled anew on tumbling commodities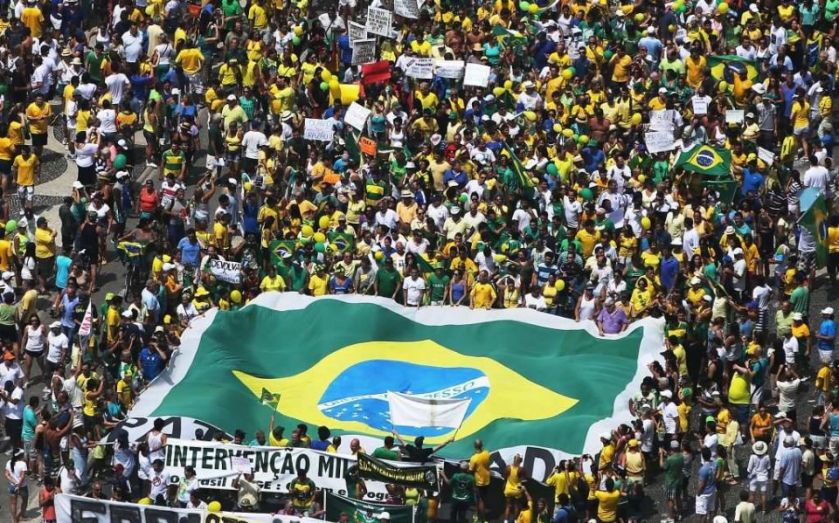 Brazil's economy took another beating, as quarterly GDP figures showed the country's economy shrinking at the fastest pace since 2009.
Tumbling commodity prices and a corruption scandal are both weighing on the troubled South American powerhouse, as data released by government agency IBGE showed the country's economy contracting by 1.9 per cent over the last quarter.
Over the year, Brazil's GDP is down by 2.6 per cent, which is worse than forecast, as economists were predicting a change of -2.3 per cent.
Although dropping commodity prices are partly to blame, this is not the only explanation:
A worsening corruption crisis over state-owned oil company Petrobras has acerbated the economic slowdown, and sent president Dilma Rousseff's popularity dropping to a record-low, as Brazilians have been taking to the streets in their millions to protest.