Bitcoin adoption will happen at its own speed
The week in review
with Jason Deane
Another week, another increase in underlying optimism in the markets.
Not that this fact really makes any difference to me, as should be clear from my last two years of commentary in this column. After all, I'm not a trader. Instead I'm interested in global adoption of Bitcoin and the underlying numbers that support that, all of which show a consistent increase whichever indicator you use.
That said, Bitcoin adoption seems to happen at its own speed and the reality of trying to drive it too fast is that it doesn't work; that is, before the stage where people are ready to use it or truly understand it. We know from our own experience just how complex it first appears to be and, since the average person has no idea how money actually works anyway, the entire process from end to end can take considerable time.
I was reminded of this on my recent trip to El Salvador where, as you recall, Bitcoin is legal tender and, technically speaking, retailers are supposed to be offering it all times, but the reality is that on this most recent visit I had noticed changes in just a few months that seemed to imply things were going the other way.
For example, the myriad "Pay with Strike" signs had disappeared from the Zona Rosa area in San Salvador and Chivo ATM machines were noticeably quieter. So, during a lunch meeting with Guillermo Contreras, CEO of DitoBanx, I asked why.
His answer was that Bitcoin use had dropped sharply in the country since the adoption in 2021 and was now only used by around 1.5% of the population. Strike, and others, had all but closed their offices, citing lack of revenue from transactions.
However, he remained incredibly optimistic about the future and made it clear that a) this was entirely expected due to the flurry of activity caused by the initial $30 offered by the government when it first launched and b) since you can't "unsee" Bitcoin once you see it, Bitcoin mass adoption is inevitable. The "hard core" user base in the country is growing steadily and the reduced cost of sending money from abroad is now fully proven. It is, however, going to take a lot longer to become normal than everyone initially expected.
Bitcoin miners also have total confidence in the future. As one myself, I can vouch for that anecdotally, but the underlying data also supports this. Not only is the fascinating renewable energy case growing momentum, but by the time this article is published, the difficulty will have jumped by around 11% to over 40T for the very first time in Bitcoin's history. Here, difficulty is essentially linked to confidence.
In other news, The Ukrainians also received a powerful confidence boost of their own this week when President Biden dropped in and promised more military hardware to drive Russia's failing forces from its borders. It was a moving meeting, but perhaps the most satisfying part of the whole event was the spectacle of top Russian TV propagandist Vladimir Solovyov – known for his hatred of anything not Russian (or even actually anything truthful) – trying to convince his fellow show hosts that Biden had asked permission from Putin before doing so.
It didn't go well, but what is most important to note here is that this is the first time there has been very public dissent and disagreement on this primetime flagship show. Contradicting the host is simply not done and Putin, no doubt watching from his bunker, would not have been amused.
Is it wrong that I get a little joy out of that?
Have a great weekend!
Fancy £40 in FREE Bitcoin? Well, if you don't yet have a Luno wallet, you can grab yourself a nice little weekend bonus! Simply download the Luno app from the app store and enter code UDDT79 in the rewards tab (or sign up using this link) and, as soon as you buy your first £100 in any crypto, £40 will be added to your balance. That's it! Enjoy!*
*18+, UK Resident, new Luno users only. Exchange transactions excluded.
Yesterday's Crypto AM Daily in association with Luno
In the markets
The Bitcoin economy
*Data can be found at https://terminal.bytetree.com/
Total crypto market cap
The total capitalisation of the entire cryptocurrency market this morning was $1.093 billion.
What Bitcoin did yesterday
We closed yesterday, February 23, at a price of $24,188. The daily high yesterday was $24,472, and the daily low was $23,644.
Bitcoin market capitalisation
Bitcoin's market capitalisation this morning was $461,306 billion. To put it into context, the market cap of gold is $12.082 trillion and Tesla is $639.8 billion.
Bitcoin volume
The total spot trading volume reported by all exchanges over the last 24 hours was $28,932 billion. High volumes can indicate that a significant price movement has stronger support and is more likely to be sustained.
Volatility
The price volatility of Bitcoin over the last 30 days is 37.06%.
Fear and Greed Index
Market sentiment today is 53, in Neutral.
Bitcoin's market dominance
Bitcoin's market dominance today is 44.95. Its lowest ever recorded dominance was 37.09 on January 1 2018.
Relative Strength Index (RSI)
The daily RSI is currently 58.26. Values of 70 or above indicate that an asset is becoming overbought and may be primed for a trend reversal or experience a correction in price – an RSI reading of 30 or below indicates an oversold or undervalued condition.
Convince your fam: Soundbite of the day
The main advantage of blockchain technology is supposed to be that it's more secure, but new technologies are generally hard for people to trust, and this paradox can't really be avoided.

Vitalik Buterin, Ethereum co-founder
What they said yesterday
Bitcoin is money for the digital age…
Interesting…
Zoom out…
Would you like to help spread the adoption and education of Bitcoin in the UK and even stack some Sats while you're doing it? Well, now you can!
The Bitcoin Pioneers community, backed by Barry Silbert's Digital Currency Group, was created to introduce Bitcoin to a mainstream audience in a meaningful way and now has members right across the UK.
We share tips, stories and ideas on how to encourage others to try Bitcoin for the first time. And, thanks to support from Luno, each Pioneer gets £500 of Bitcoin a month to share with beginners, helping them get started.
So, if you're passionate about Bitcoin, why not join today? Click here to find out more!
All feedback on Crypto AM Daily in association with Luno is welcome via email to James.Bowater@cityam.com 🙏🏻
Crypto AM: Editor's picks
Sam Bankman-Fried: A tissue of lies soaked with fake tears?
Three-in-four wealth managers are gearing up for more cryptocurrency exposure
Crypto.com granted FCA licence to operate in UK
Q&A with Duncan Coutts, Principal Technical Architect at IO Global
Jamie Bartlett – on the trail of the missing 'Cryptoqueen'
MPs are falling silent over potential of cryptocurrency
Erica's 'Crypto Wars' handed honours in Business Book Awards
'Let people invest': Matt Hancock makes case for liberal crypto rules
Explained: Why the Treasury is so sold on stablecoins
Fears crypto is used to avoid sanctions 'misplaced,' says Matt Hancock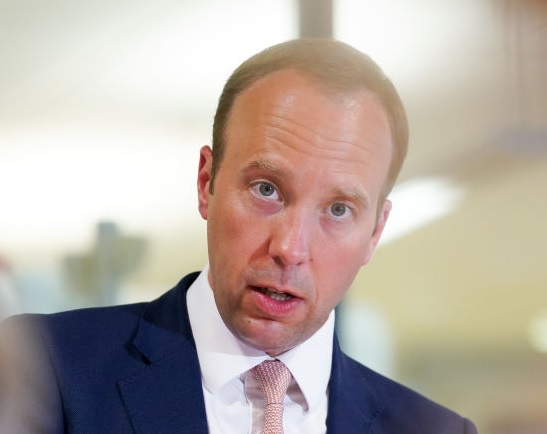 The cryptocurrency fundraisers behind Ukraine's military effort
Crypto AM: Features
Crypto AM: Founders Series
Crypto AM: Industry Voices
Crypto AM: Contributors
Crypto AM: In Conversation with James Bowater
Crypto AM: Tomorrow's Money with Gavin S Brown
Crypto AM: Mixing in the Metaverse with Dr Chris Kacher
Crypto AM: Visions of the Future, Past & Present with Alex Lightman
Crypto AM: Tiptoe through the Crypto with Monty Munford
Crypto AM: Taking a Byte out of Digital Assets with Jonny Fry
Crypto on the catwalk
Crypto AM: Events
Cautionary Notes
It's definitely tempting to get swept up in the excitement, but please heed these words of caution: Do your own research, only invest what you can afford, and make good decisions. The indicators contained in this article will hopefully help in this. Remember though, the content of this article is for information purposes only and is not investment advice or any form of recommendation or invitation. City AM, Crypto AM and Luno always advise you to obtain your own independent financial advice before investing or trading in cryptocurrency.