Biggest float in Denmark for 20 years as ISS lists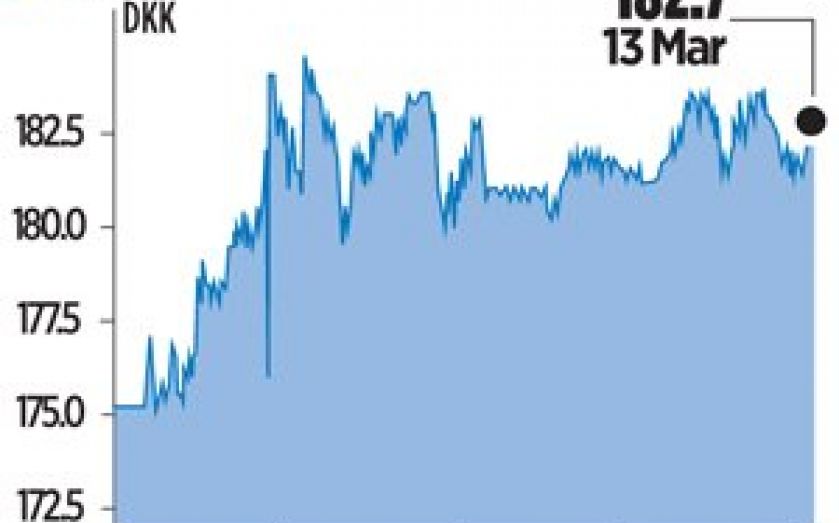 DANISH cleaning and services firm ISS swept onto the Copenhagen stock market yesterday in the largest share float in the Nordic country since 1994.
Shares in the company climbed 15 per cent on their debut yesterday morning after being priced at 160 Danish crowns (£17.88) per share, the midpoint of the range.
The offering, which gives ISS a market cap of nearly 30bn Danish crowns, raised 8.2bn crowns, which the company will use to repay debt.
Around 19,200 private investors also bought shares in the company after ISS decided to tap strong demand in its native retail market. It means one in every 260 Danes now owns a share in ISS.
ISS had considered listing in London but chief executive Jeff Gravenhorst told City A.M. listing in Copenhagen would give the firm the same liquidity and prevent it being categorised alongside London's large listed leisure sector, with which it had little in common.
"London was a very good alternative to Copenhagen but there is no drawback from being in Denmark," he said.
The float is the second largest European IPO this year after Dutch company Altice raised €1bn and a major coup for Nasdaq OMX Copenhagen, the exchange ISS is traded on. Nasdaq OMX Nordic Adam Kostyal said: "ISS saw the value of the local market but Copenhagen is not competing with London."
The offering, which was several times over subscribed, was led by Nordea, Goldman Sachs and UBS. Books were also run by Barclays and Morgan Stanley.