Here's what would happen if London followed Paris' example and banned diesel vehicles too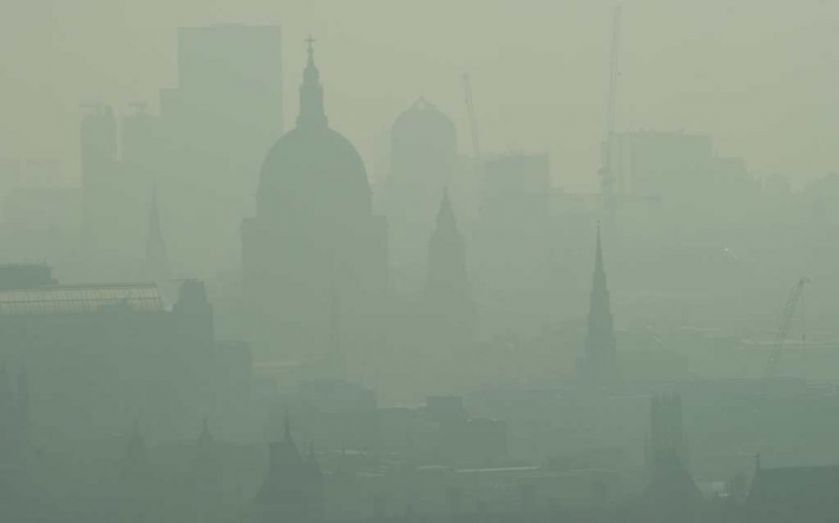 Paris mayor Anne Hidalgo has called for a ban on diesel cars in the city by 2020, saying pollution was contributing to lower life expectancy and quality of life in France's capital.
What would happen if London followed suit? Boris Johnson is already considering increased taxes on diesel cars – but based on the fact Londoners are four times more likely to die from air pollution than people living outside the capital, is that enough? And how would it affect London businesses?
Black cabs would all but vanish
The UK has fewer diesel cars than France, but the proportion is growing. In 2013, 34.5% of cars on UK roads were diesel, up from only 7.4% in 1994. Over the last three years, more new cars have been diesel than petrol.
Data from the Greater London Authority reveals London's 22,000 cabs are also a big source of diesel pollution. These are expected to contribute to 50% of particulates – microscopic particles of solid suspended in the air – in the City of London next year.
Commuters would have to find new ways to get to work
Not only are many private cars powered by diesel, but the majority of public transport still relies on it, despite efforts to reduce emissions.
In 2013/14, 2.4bn journeys were made on London buses, covering 4.9m kilometres, according to Transport for London. Some 90.3% of London buses rely on diesel, so 2.2bn bus journeys would be halted if diesel vehicles were to be banned from the city.
But central London would be healthier
Such is the severity of pollution in the UK, the European Courts of Justice ruled last month that it must take strict measures to clean up.
Westminster and Kensington and Chelsea have London's highest concentrations of particulates and nitrogen dioxide – two of the most dangerous elements in exhaust fumes. In these boroughs, 8.3% of deaths can be linked to air quality.
The map below, based on data from Public Health England, shows the worst areas for pollution in the capital.
Swipe to the left of the map to scroll past it on a mobile
… and air quality would improve
London's air quality is poor. Indeed, in August, September and October, nitrogen dioxide was at its highest level in over a year. Figures by King's College also reveal measures to cut pollution have yet to make a difference.
Removing diesel, one of the main sources of the most dangerous pollutants, would help curb such sustained pollution levels.
Cancer and asthma rates would drop
Particulates in diesel fumes are a major threat, caused by black carbon from diesel combustion. It has been linked to asthma, cancer and premature death.
The health implications of this are concerning, with Public Health England estimating that air pollution causes 29,000 deaths – through diseases such as cancer and lung disease – annually across the UK.