Bank of England to publish transcripts from financial crisis era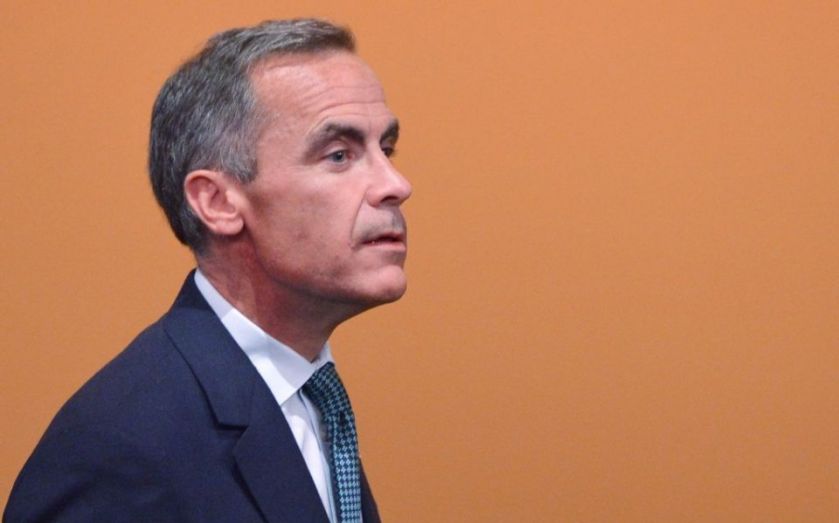 City economists will gain an unprecedented level of insight into the Bank of England's decision-making process, as Mark Carney yesterday agreed to publish more information than ever.
Detailed transcripts of policymakers' discussions at the height of the financial crisis will be published, with some redactions to cover sensitive areas.
And in future, transcripts of all policymakers' meetings will be published, with a lag of eight years.
Currently only a set of minutes is published, showing the areas which were discussed and the subsequent decisions reached, but not exact quotes or information on which policymakers said what. The new drive for transparency is designed to make the Bank more accountable and to shed more light on its workings.
"The Bank now has immense responsibilities for monetary stability, financial stability and for microprudential regulation. And with these responsibilities comes the need for effective transparency, genuine accountability and robust governance," said Carney. "I am pleased to announce the most significant set of changes to how we present and explain our interest rate decisions since the monetary policy committee was formed in 1997."
Treasury Select Com­mittee MPs have been pushing for more transparency, and yesterday welcomed the changes.
"It is crucial that the Bank be required to explain fully its actions and decisions – which have such a profound effect on millions of people," said committee chairman Andrew Tyrie.
The crisis-era minutes "can provide some of the detailed information essential to an assessment of the Bank's response to the crisis".
Carney is also looking at cutting the number of monetary policy committee meetings from 12 per year to eight, bringing the UK into line with the US in a bid to focus on longer-term factors rather than monthly data.
And historians will be able to make use of minutes of meetings from 1914 to 1987, which will be made public.
CARNEY'S TRANSPARENCY DRIVE
■ The monetary policy committee (MPC) – which sets interest rates – could meet eight times per year from 2016, rather than monthly as it currently does.
■ This brings the UK into line with the US, and was recommended in a review by ex-Fed governor Kevin Warsh. He argued the longer gap between meetings helped central banks take careful decisions and to communicate those decisions.
■ The MPC will also hold four meetings jointly with the financial policy committee each year.
■ Carney hopes they will co-ordinate policy better as a result – the FPC is responsible for financial stability, and this can be impacted by interest rate decisions.
■ Transcripts of meetings will be published in future, rather than just consolidated minutes. However, they will be released with an eight-year time lag.
■ This will begin with the March 2015 meeting.
■ From next August, minutes will be published at the same time as monetary and financial policy decisions. Currently, there is a two-week delay, so this is expected to give markets and the wider population a more up-to-date insight into the Bank's actions.
■ Transcripts from the Court of the Bank of England's meetings in the financial crisis years of 2007-2009 will be published. But economists and politicians pouring over the information will have to put up with them "in appropriately redacted form".
■ Minutes from Court meetings over the years 1914 to 1987 will also be published, giving an insight into the Bank's actions through the most interesting economic events of the past century.