Asos share price crashes 42pc as it slashes margin guidance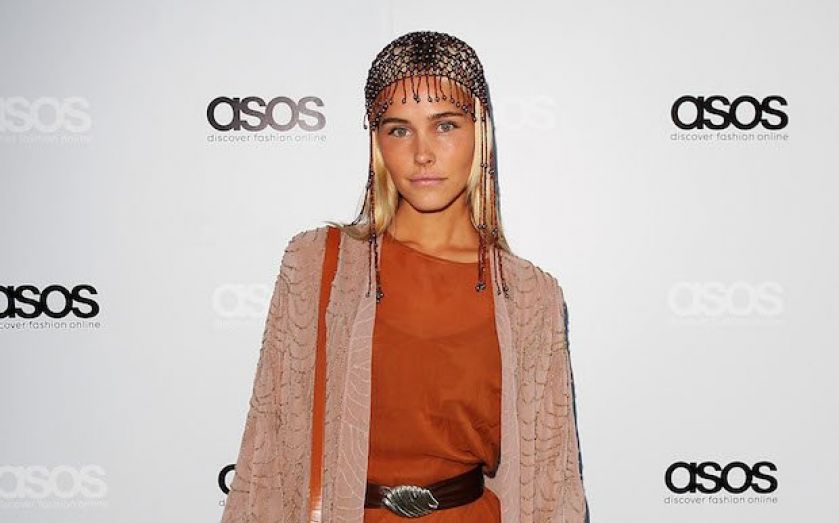 A shock announcement from Asos this morning. The online fashion retailer has cut its full-year operating profit margin from 6.5 per cent to 4.5 per cent.
Investors have reacted with extreme wariness – the share price has just slumped over 42 per cent.
Asos has been heading off the impact of a flurry of competition, heavy discounting, worse-than-expected losses at its Chinese startup and a strong pound.
Investors were already cautious. Since February, shares had plummeted almost 35 per cent.
Asos has tried to reassure investors this morning, saying that its investment and infrastructure plans are still on track and has reported a 26 per cent increase in overall group revenues, to £248m, for the three months to May.
Retail sales rose 25 per cent in the quarter, and by 43 per cent in the UK.
Chief executive Nick Robertson commented:
Sterling's continued strengthening has resulted in a slowdown in our international sales growth to 17 per cent.

Whilst our profit performance for this financial year is not what we had hoped for due to an unusual combination of factors, our accelerated investment in technology and infrastructure to support our £2.5bn sales ambition is progressing and capex remains within guided levels.

All customer metrics – active customers, new customers, order frequency and units per basket – are positive and we are totally focussed on rolling out the Asos business model globally as the world's leading online fashion destination for 20-somethings.
ETX Capital says that many in the market will now be wondering if "too much has been placed on Asos" and fello online retailers "to sustain growth rates". That, in turn, has "fluffed up their share prices and valuations."
Asos is the perfect example of a retailer that had a solid growth profile which saw the shares earlier this year peaking at £71.95 in February so it's clear that today's reaction to the profit warning is seeing investors dump the stock in order to book some profits.