Arsenal on the verge of Champions League exit – but England's Uefa coefficient lead over Italy has actually improved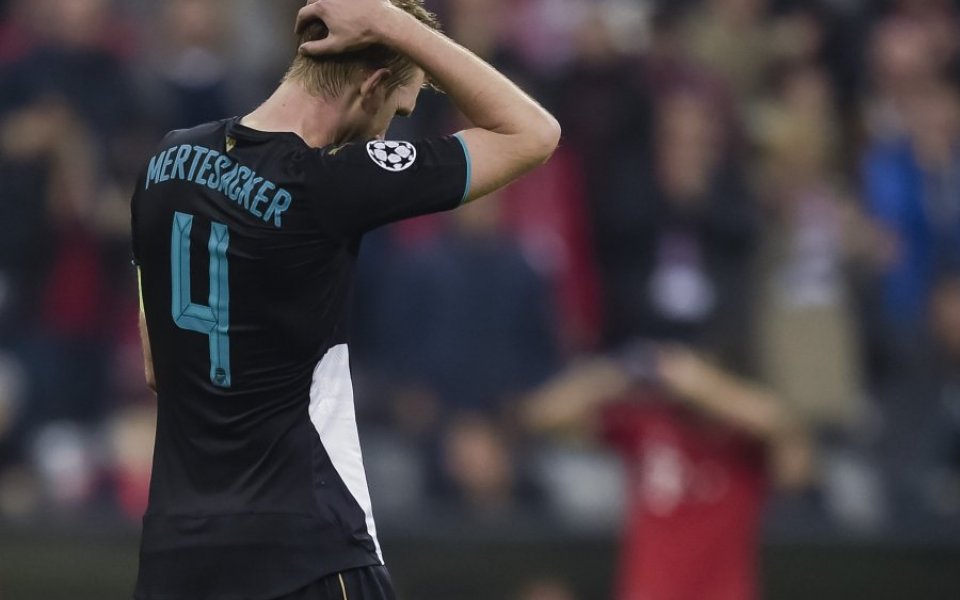 Concerns England could lose a Champions League place have been cooled with England's coefficient position now stronger than it was before the competition began.
England, along with Spain and Germany, are allocated four Champions League places thanks to their Uefa coefficient ranking.
However, Italy – currently with three places in the competition – gained ground after its clubs performed strongly in Europe last season, triggering fears England would lose a fourth Champions League spot for the first time in 16 years.
Arsenal are now one bad result away from a Champions League exit this season following a 5-1 battering at the hands of Bayern Munich, while Manchester United and Chelsea both have work to do to secure their place in the knockout stages.
Read more: Euro failings put squeeze on Champions League places
And yet despite some unsure performances from the Premier League's best, England has actually strengthened its coefficient position compared Italy this season.
At the start of this campaign England had 62.034 points to Italy's 58.939, but that has now extended to 68.034 and 64.439 thanks to the superior number of wins picked up by English teams.
Uefa awards a team two points for every group stage win and one point for every draw in both the Champions League and Europa League group stage. Its value to a country is determined by dividing the points by the number of sides it has in the Champions League.
| | |
| --- | --- |
| Champions League stage | Points |
| 1st qualifying round exit | 0.5 pts |
| 2nd qualifying round exit | 1 pts |
| Group stage participation | 4 pts |
| Group stage win | 2 pts |
| Group stage draw | 1 pt |
| Round of 16 participation | 5 pts |
| Quarter-final | 1 pt |
| Semi-final | 1 pt |
| Final | 1 pt |
That means every win is currently worth 0.25 points to England and 0.33 to Italy.
However, teams are also awarded four points just for playing in the Champions League group stage – meaning Italy's prospects of hauling back England this season were significantly damaged by Lazio's failure to make it through the qualifying stage.
A country's coefficient ranking is determined by the total number of points gained over a five-year period.
So as things stand, England's coefficient ranking is looking healthy – but there's still time for Juventus, Roma, Napoli and Lazio to make England sweat should they enjoy good performances in either the Champions League or Europa League.
And there will be no respite next season, when the points enjoyed by Chelsea's Champions League win in 2012 drop out of the five-year average that makes up its score.