Analysis: HS2, the eternal political hot potato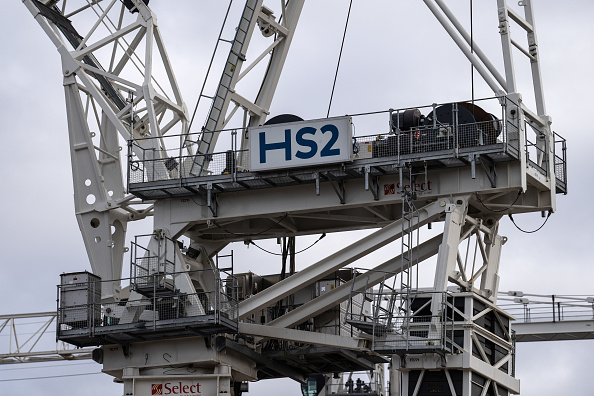 The biggest transport project in Britain is facing threats over its future after even more delays and higher costs for the high speed rail.
It was only weeks ago when Jeremy Hunt insisted the high speed rail line, HS2, would end at Euston and not in West London, where the rumour mill had suggested it would terminate to cut costs. 
Now the Department for Transport, which survived today's reshuffle, is working on "Project Silverlight" in a bid to cut costs for the railway linking London to Birmingham, according to the Financial Times.
The first leg of the massive infrastructure project is expected to be ready by 2033, but could be pushed back to 2038. It was originally planned to open in December 2026, with the second leg between Manchester and Leeds up and running by 2033. But a 140km section of the line connecting Leeds with the Midlands was scrapped in 2021.
The total cost was originally pegged at £33bn ten years ago, but is now estimated to cost the exchequer in the realm of £100bn.
The project was originally conceived in 2010, but was given fresh steam by Boris Johnson, with his love of big infrastructure.
It's since become a political hot potato, with a host of Transport Secretaries failing to make any progress and costs continually spiralling out of control.
With Jeremy Hunt and his public spending scissors at the Treasury, any further additional costs will face intense criticism.
But it's also a difficult project to cull further. The decision to cut the second leg was marred by accusations of being London-centric, rather than enabling better connections in the North. It was based on the assumption people in Manchester would rather head to the capital than to Leeds.
It also runs counter to much of the "levelling up" agenda, which aims to enable more opportunities in so-called Red Wall seats, rather than encouraging more movement to London.
Far from Project Silverlight, the Department for Transport might need a Project Greenlight to finally get trains moving.