Alps air crash and Gulf allies attack on Yemen hit FTSE hard – London Report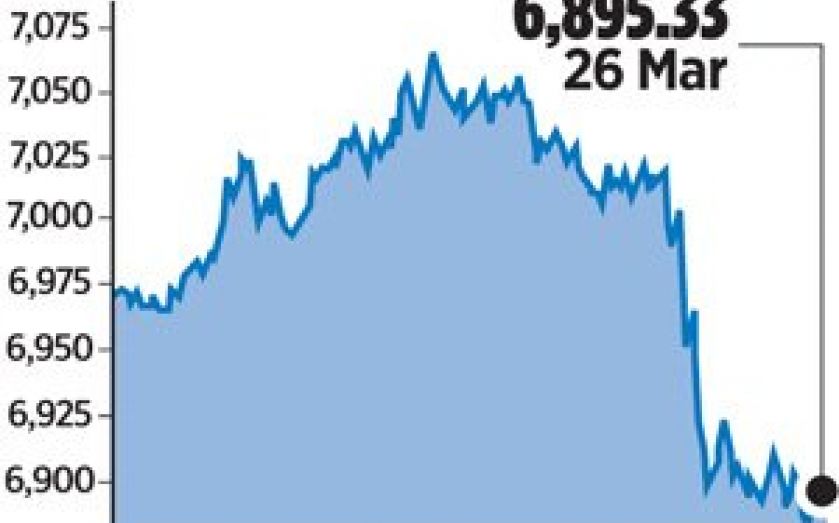 A WARNING from the Bank of England yesterday that finan­cial markets were becoming more volatile and faced heightened risks from a lack of liquid­ity pulled the FTSE 100 down sharply.
The FTSE 100 index was 105 points or 1.5 per cent lower at 6,886.9, as shares in airlines and tech stocks went into the red. The index is now 2.7 per cent down from an all-time high of 7,065.10 gained by the FTSE this week.
The latest swing in the market occurred as the Bank's risk monitor warned that financial markets are becoming more "fragile" and prone to extreme convulsions.
Aviation groups were additionally hit by the fallout from the Germanwings crash in the Alps, which has been deemed to be deliberate.
Airlines also saw substantial selling as Brent crude shot up nearly six per cent after Saudi Arabia and its Gulf Arab allies began air strikes in Yemen.
British Airways and Iberia parent IAG fell more than 3.7 per cent, with cruise operator Carnival down 1.6 per cent. Budget airline easyJet dropped 3.5 per cent despite forecasting better figures.