Albemarle and Bond crashes as cash deal flops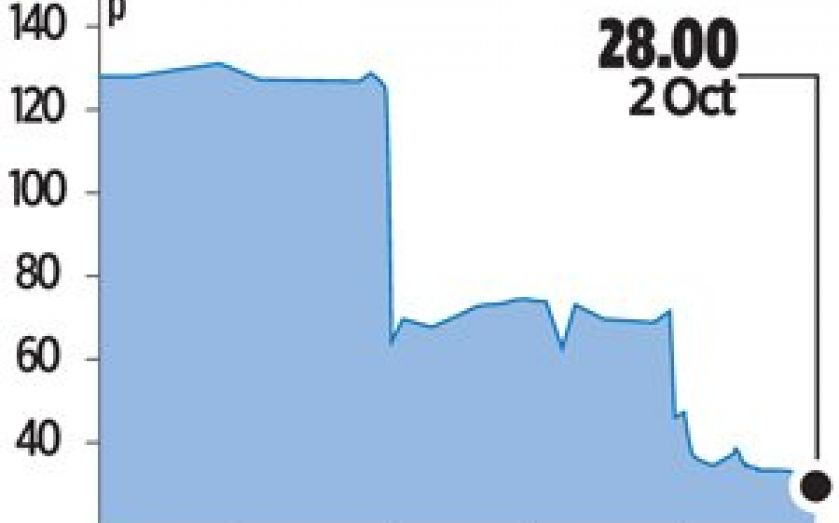 PAWNBROKER Albemarle & Bond saw its share price collapse nearly 60 per cent yesterday after it admitted that efforts to agree a cash injection from its biggest shareholder had failed.
Britain's second largest pawnbroker, which has been hammered by falling gold prices, said it was now in talks with its banks on options to remedy potential covenant breaches.
A year ago spot gold was around $1,780 an ounce, but has sunk considerably and last night was trading close to the $1,315 mark (£810).
On Monday the firm said that it had approached EZCorp International for an equity raise of £35m.
"Unfortunately, the company has not been able to conclude these negotiations to the satisfaction of the board," it said. Albemarle & Bond, which two years ago launched an expansion plan as it heralded "the age of the pawnbroker", had profited from the steep rise in gold prices and tightened bank lending, which drove more cash-strapped customers to its counters.
The company said it had agreed with its lending banks a deferral of Monday's test until 30 October, and was now in "constructive discussions" with banks on how to remedy potential covenant breaches.
Albemarle & Bond, whose debt stood at £51m at the start of this week, said it would also appoint a chief restructuring officer by 10 October and would be delaying the release of its full year financial results as talks are underway.
Shares closed down 59.4 per cent at 28p yesterday. As recently as last Tuesday the firm's shares were trading at 131p.