The third Crypto AM annual summit and awards returns to the spectacular 5-star Hotel Leonardo Royal St Pauls, London this November, featuring some of the cryptocurrency and blockchain world's most prominent figures.
Two days of discussion and debate, coupled with workshops and world-class networking, will culminate in one of the industry's most glamorous and prestigious events on the calendar – the Crypto AM Awards 2022, highlighting success and innovation across blockchain technology, crypto to NFTs and the metaverse. A true celebration of Web3!
Hosted by our very own James Bowater, we will be handing out awards in no less than 20 categories at our gala dinner on Thursday November 24.
This event is a guaranteed sell-out, so ensure you book your tickets early and take advantage of our early-bird rate which expires on Tuesday 1st November 2022. Book your tickets through the link above.
For any inquires email CAMSummit22@cityam.com
The summit will offer delegates the opportunity to attend high level keynote presentations and engaging panel debates demystifying the tech. Sessions will explore AI Blockchain & Quantum Frontier, DeFi, Metaverse & Web 3.0, Professional Advisory & Regulation, and VCs, Incubators & start-ups.
The keynote speakers are some of the leading global minds in their space. Our panels have been curated to offer varying perspectives in the rapidly evolving ecosystem. And our fireside chats will give you access to insights and Q&A from our highly regarded speakers and hosts. The event culminates on the evening of November 24 with a glittering Awards GalaDinner to celebrate the winners. Crypto A.M. Awards are a true recognition judged by an independent, expert panel of industry leaders, we've got the whole space covered.
Agenda
Speakers
The Crypto AM Awards 2022
Outstanding Contribution to Education
In honour of academia educators, researchers or scientists who have made exceptional gains in advancing our knowledge of the transformative power of blockchain technology. The judges will look for evidence of how the organisation's contributions lead to greater adoption, accessibility, understanding and/or credibility of blockchain and digital assets.
Payment Services Provider of the Year
In honour of services providing third-party assistance to help businesses to enjoy innovative new ways to accept payment methods with safe and secure transactions. The judges will look for evidence of a solution that is providing tangible business benefits by offering users a safe, seamless and convenient experience, as well as enabling clients to accept or process a higher volume of transactions in a more timely, reliable or cost-effective way.
Digital Asset Custodian of the Year
Saluting the unsung heroes of decentralised finance – the people responsible for the safekeeping of our digital assets. The judges will look for evidence of how these solutions have enabled individual and/or institutional users to protect and manage the use of their digital assets.
Accelerator or VC of the Year
Fuelling the fires of innovation, development and entrepreneurship, the industry's accelerators and VCs are recognised for their remarkable work. The judges will look for evidence of how an accelerator and/or VC use their resources and expertise to support founders as they build and scale their companies, contributing to their growth and/or funding.
Digital Asset Exchange of the Year
There are hundreds of crypto exchanges in the world, each one different from the other. But which one has caught our eye over the last 12 months? The judges will look for evidence of platforms demonstrating significant differentiation in terms of range of assets, market quality, customer service, functionality, usability, security, and legal/regulatory factors.
Best Deployment in FinTech of the Year
Recognising the technology, applications and services that have made a marked difference to the world of FinTech. The judges will look for evidence demonstrating the use of innovative technology, solving a technology challenge, capturing a new sector or market within the FinTech sector, disruption of a service or market segment.
Start-up of the Year
In honour of every individual and business who has strived to achieve or failed in their valiant attempts and tried again and again, we will be applauding a start-up worthy of all our praise.
Regulation & Compliance Award
Applauding and giving credit to the army of tireless individuals at the sharp end of the complex world of DeFi – regulation. The judges will look for evidence demonstrating how an organisation has contributed to ensuring compliance with regulations and has taken a proactive approach to protecting users.
Enterprise Blockchain of the Year
Celebrating the people and the companies who continue to deliver business solutions through streamlining processes at scale. The judges will look for evidence of how the organisation's contributions impacted the industry. The judges will look for evidence of how the organisation's contributions impacted the industry.
Industry Personality of the Year 2022
There's no denying that the wide and colourful world of cryptocurrency and blockchain has its fair share of characters, but which individual has been the face of the past 12 months?
Metaverse Project of the Year
Great strides are being made in the seemingly unstoppable metaverse phenomenon. But who or what is the industry leader of this formidable pack?
Influencer of the Year
An individual, group or organisation that leverages their masses of followers to broadcast the best of blockchain and carry the crypto message to a wider audience.
Most innovative NFT Project of 2022
Away from the apes and Fabergé punks, non-fungible tokens are making great strides in the future of provenance and ownership. We honour those achievements. The judges will look for evidence of the impact and /or novelty demonstrated through an increased understanding, accessibility and adoption of NFTs by the public or a wider audience outside the blockchain industry.
Best Application of ESG 2022
Recognising the organisations that are using blockchain technology to advance the sustainability and well-being of life on our planet. This year, the judges' eyes will be on climate.
Institutional Contribution of the Year
A doff of the cap to those behemoths of the financial world who are not only having their heads turned by digital assets, but also embracing the many use cases.
Outstanding Contribution to the DeFI Sector
Recognising those individuals or organisations who have gone above and beyond to advance adoption and help further the values of decentralised finance to the wider world. The judges will look for evidence of how the contributions of the organisation/ project lead to the advancement and greater adoption of DeFi sector.
Best Staking Product of 2022
Recognition for the crypto staking companies offering the most praiseworthy staking options or mechanisms for investors to earn rewards.
Outstanding Industry Contribution Award
As Crypto AM continues to commit to connecting the community, we embrace the global impact of DeFi with an award for an outstanding international contribution.
Most Notable Campaign of the Year
Catching the attention of the public has been a dark art for centuries. Here, we honour those who are creating the marketing, advertising and PR campaigns for the future of finance.
Most Inspirational Woman in Blockchain 2022
Our industry is blessed with some of the brightest female minds in any sector. With this award, we're shining a light on individuals or groups who inspire people and encourage more women to join a male-dominated field.
The Crypto AM Awards Judges 2022
Amélie Arras
Marketing Director – Zumo
Amelie is a marketing and communications leader in the fintech and sector. Amélie has widely promoted the benefits of cryptocurrency and championed the work of women in this space. She has a rather unique background in the fintech and financial services sectors, she travelled over 16 countries around the world paying only with crypto, and experienced first-hand the real-life challenges of using an emerging payment method and technology. Amelie's personal mission is to bring fun and accessibility to the fintech and crypto space. She is immensely passionate about supporting sustainable initiatives and collaboration in the finance and payments world.
Dr Jane Thomason
Global Blockchain Influencer
Dr Thomason is a successful entrepreneur having founded and built a $250 million revenue consulting company. She is a thought leader in technological innovation, fintech and blockchain for social impact. Recognised in Forbes Magazine (2018) as a leader in Blockchain for Social Impact, Dr Thomason authored the book Blockchain Technologies for Global Social Change. She has consulted to multiple international organisations on digital transformation, sustainability and ESG, including to the Commonwealth Secretariat on the preparation of a Fintech Toolkit for Central Banks, and prepared and presented a Technical Paper on Blockchain and Sovereign Bonds for Commonwealth Ministers of Finance meeting in 2019. She is a Co-Founder of the British Blockchain and Frontier Technology Association, and Section Chief Editor Blockchain for Good: for the journal Frontiers in Blockchain. In 2019-2020, she convened London Fintech Week, London Blockchain Week and London Digital Impact Week. She is a regular blockchain hackathon judge and mentor and mentors social impact startups.
Stefania Barbaglio
Founder – Cassiopeia Services
Businesswoman, NED and advisor focusing on high-impact projects, with over 10 years' financial market experience. Stefania is the founder of Cassiopeia Services, the UK agency helping crypto, fintech and forward-thinking natural resources companies in PR and Media, digital marketing, investor relations and policy advocacy. She is a board member of London listed Ondo Insurtech PLC. In the crypto space, Stefania has advised a variety of international blockchain application-focused companies on their ground-breaking projects, leading on business development and communications, regulatory strategy, and policy advocacy. She is part of the founding team at cross-chain bridging infrastructure Umbria Network and leads business development for brands at IO Global with a focus on digital identities, NFTs, product authentication and supply chain traceability. One of the first to recognise the potential of blockchain in the fashion industry, Stefania has spoken at multiple crypto and fintech international conferences on NFTs, and brands' strategies to embrace WEB 3.0 innovation.
Rob Gaskell
Founder & Partner of Appold
Appold is an emerging technology advisory and investment firm focused on fintech, blockchain and DeFi.
Before setting up Appold, Rob was a co-founder of 2030 and President of the Pillar Project, both well-respected Blockchain companies. Before that, Rob was a Director of Stonehage Fleming, one of the largest independent multi-service family offices, and Ermitage, a specialist asset manager, focused on the Hedge fund industry.
Outside of Appold, Rob is President of the Crypto Club based in Soho, London and runs networking groups for the digital assets industry.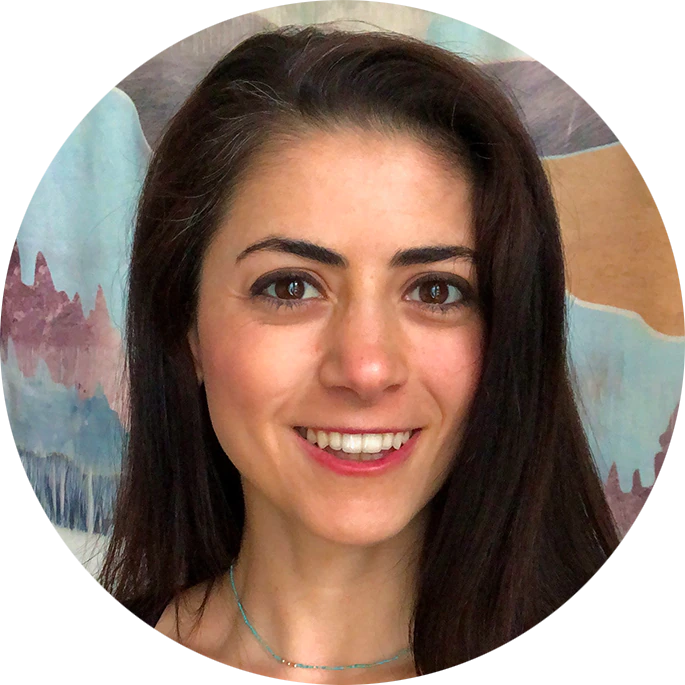 Gokce 'GG' Gizer
Investments and Organisational Development
Gokce Gizer is passionate about leveraging digital technology to influence change for a sustainable future. She is leading the EdenBase fund's investments, targeting companies with the potential to become super-performers by implementing frontier technology such as AI and Blockchain, and developing sustainable supergrowth programs for tech companies. During her time in New York, she served as the Contest Director of the Extreme Tech Challenge, with Semifinals at CES and Finals on Sir Richard Branson's Necker Island. As part of ACTAI Global, she organized Crypto events in Davos during WEF and worked on the world's first NFT for good, to support ocean conservation, launched at the Blockchain Summit in Morocco in 2018. GG has taught courses on innovation and sustainability, and has worked with hundreds of startups and global programs to create value for all stakeholders and payments world.
Darren Rebeiro
CDMO – City AM
Darren Rebeiro is Chief Digital & Marketing Officer for City AM, he sits on the boards of a variety of tech, DLT, and blockchain businesses. Darren is an advocate of diversity and inclusion across technology, finance corporate, and AltFi from lobbying government through to awareness campaigns on key issues.
Having sat on the investment committees for various VCs and Funds across Europe, Darren has helped shape the future of a number of crypto and DLT-based businesses. Offering both advice and investment Darren has a unique insight into what makes a startup or scaleup a fast-growth brand. Bringing over 15 years of experience in both traditional and alternative finance his passion is around asset tokenisation and how this has impacted traditional financial markets.
Dotun Rominiyi
Dotun Rominiyi – LSEG
Dotun currently heads emerging technology globally for the capital markets division of London Stock Exchange Group. He's responsible for steering adoption of blockchain and DLT across the group's capital markets businesses as well as being part of the wider cross-divisional leadership around digital asset strategy and engagements with the wider capital
markets landscape through strategic partnerships and external initiatives. He has a combined 16+ year career
history in video games and financial services (derivatives trading & quantitative market-making infrastructure
& execution), with expertise that includes software engineering and architecture, product design and delivery,
blockchain and DLT, high performance computing as well as real-time and scalable distributed systems.
Dotun has been deeply immersed in distributed ledger technology professionally at multiple levels
(development, architecture, product & executive leadership) over the past ~6.5 years with executive roles in
two commercial ventures over ~3.5 years prior to joining the LSEG.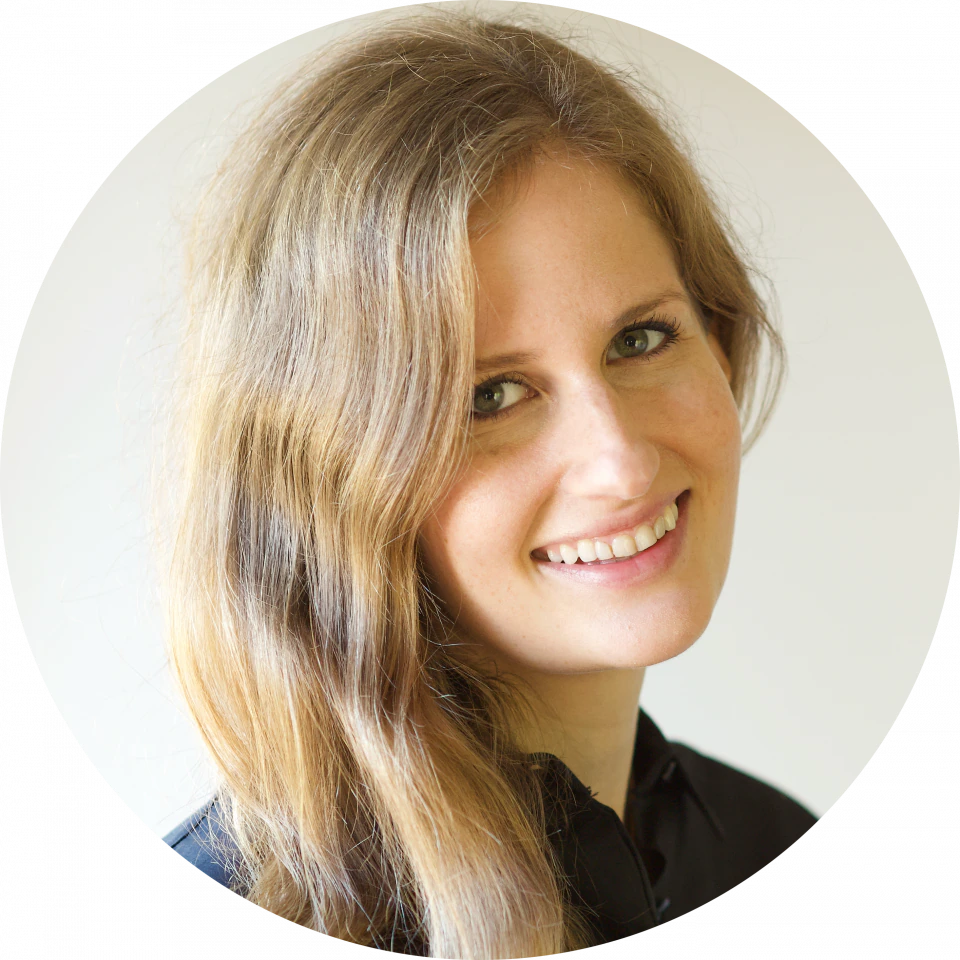 Alissa Ostrove
Chief of Staff – CryptoCompare
Alissa is the Chief of Staff at CryptoCompare, a global leader in digital asset data and indices. A passionate advocate of the potential of cryptocurrencies to transform global financial markets, she leverages her background in international development to propel CryptoCompare's mission to promote greater transparency and provide trusted data on digital assets. In addition to spearheading CryptoCompare's operations, marketing and events, Alissa leads CryptoCompare's regulatory affairs and sits on the advisory councils of CryptoUK and Global Digital Finance (GDF). She co-chairs GDF's working group on shared market surveillance and is a regular industry speaker. Alissa has been recognized as one of the top 100 women in crypto and blockchain. She has a Bachelor's in Economics and Master's of Science from the London School of Economics and Political Science.
On Yavin
Managing Partner – Cointelligence Fund
On Yavin is a serial entrepreneur, lawyer, and angel investor. Over the years he has established and built several successful companies, and invested in and mentored many others. In 2017, he joined the blockchain industry with the founding of Cointelligence. Since then, through Cointelligence he has provided the industry with valuable research and education. At the start of 2021 he launched Cointelligence Fund, an early stage venture capital crypto fund focused on blockchain based games, where he serves as Managing Partner.
Partners
Headline Partner
A Look Back At The 2021 Crypto AM Awards
Hosted over two days, the Crypto A.M. London Blockchain & DeFi Summit Incorporating The Crypto A.M. City of London Roundtables will celebrate innovation and excellence by exploring the most recent developments in AI, Blockchain, Cryptocurrencies, Digital Assets and Distributed Ledger Technology (DLT).
Following the conference last year we held the 4th annual awards were held at London's premier annual honours ceremony spanning the worlds of cryptocurrency, blockchain and DeFi. With fourteen awards, judged by an independent, expert panel of industry leaders, we've got the whole space covered.
Agenda
Day one of the Crypto AM Summit 2021 was a combination of informal discussion and networking – we tackled four major themes in four separately hosted rooms, there were plenty of opportunities for our audience to participate and discuss ideas – the themes included:
AI, Blockchain & Quantum Frontier Tech – hosted by Edenbase
DeFi, Metaverse & Web 3.0 – hosted by Boson Protocol
Professional Advisory & Regulation – hosted by CMS Law
VCs, Incubators & Start Ups – hosted by Outlier Ventures
Crypto AM Merch
Our iconic Crypto AM merchandise is available via the button below to buy a Crypto AM 4th Birthday hat.