NFL international series estimated to have given London £45m boost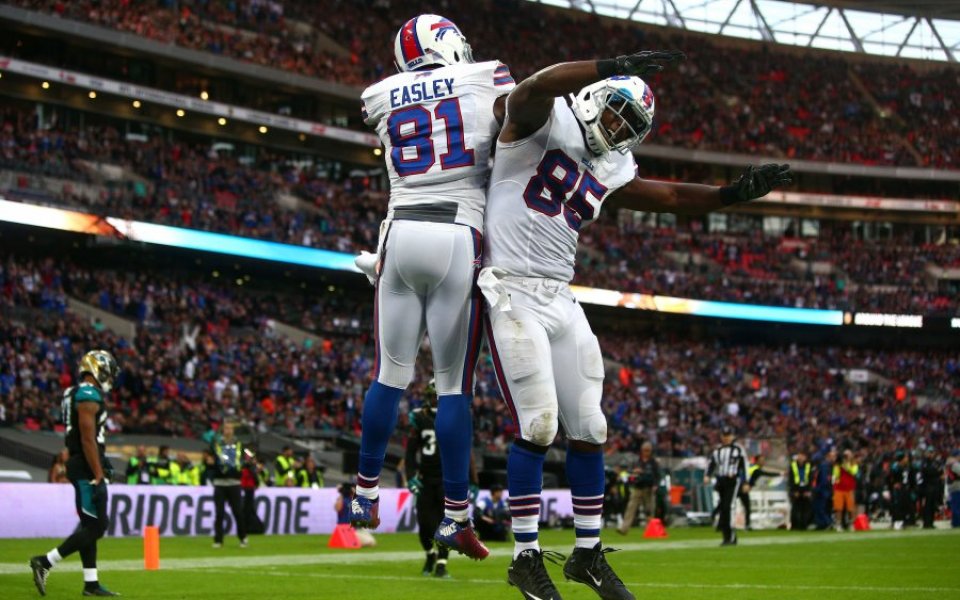 The NFL international series' three games at Wembley this year will have generated £45m for the London according to economic estimates.
In the final of three fixtures staged in London this year, over 80,000 fans are expected to fill Wembley to watch the Detroit Lions make London play the Kansas City Chiefs on Sunday afternoon.
And according to an NFL spokesman 250,000 fans, an average of 84,000 per match, will have watched its teams do battle this year – a new record for the international series since it expanded to more than one game per year.
Read more: George Osborne backs London NFL franchis
Since it arrived in 2007, over 1m spectators have seen live NFL games at Wembley.
Despite competition with the Rugby World Cup and Premier League football, the two games already staged in London this year between the New York Jets and Miami Dolphins, and the Detroit Lions and Kansas City Chiefs, attracted 83,986 and 84,021 fans respectively – the two highest attendances recorded for an international series game since 2012.
And based on a Deloitte study conducted last year which found that the NFL international series had generated £32m from two games in 2013 and could generate £60m from four in 2016, this year's economic impact is estimated to be around £45m.
The Jacksonville Jaguars, who beat the Buffalo Bills on Sunday, have already committed to playing at least one game a year at Wembley until 2020 and at least one other game will be staged at the famous football stadium in the same period.
The success of the international series has led to speculation of London having its own NFL franchise which would have a minimum of eight home games per season.
According to the Deloitte study, that would generate around £102m a year for Greater London.