World Wealth: Britain crowned fifth richest country in the world behind US, China, Japan and Germany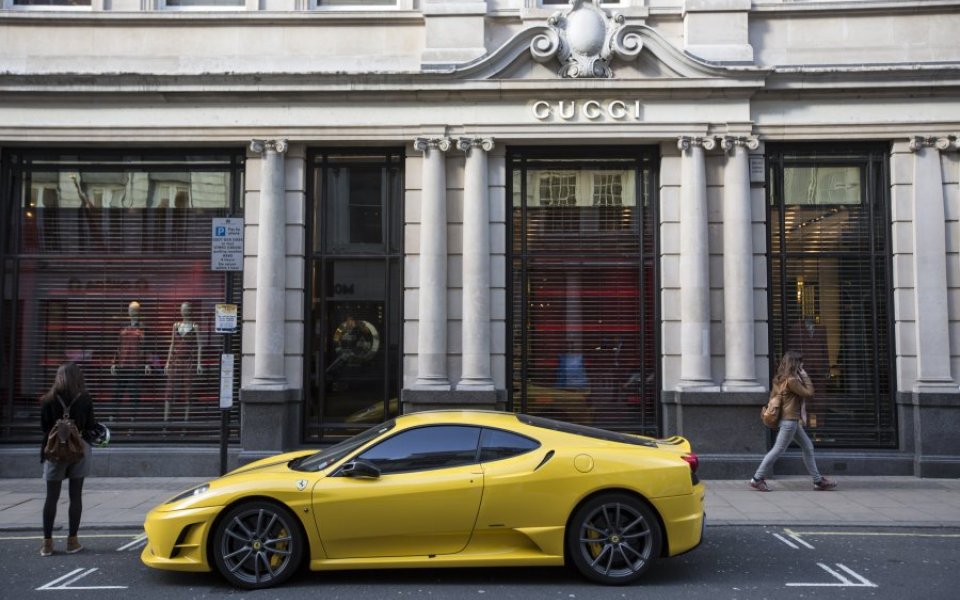 The UK has been crowned the world's fifth richest country in the world in a new report that measures the total wealth amassed by each country's individuals.
Britain's population holds $9.24 trillion (£6.01 trillion) in private wealth, surpassing France, Italy, Canada and Australia. This is despite its relatively small population compared with countries such as Germany, which ranked fourth with a total wealth of $9.36 trillion.
The US topped the rankings for the world's richest country followed by China with $48.73 trillion and $17.25 trillion in wealth respectively, according a report by wealth specialists New World Wealth (NWW).
Here's a map of the world's richest countries.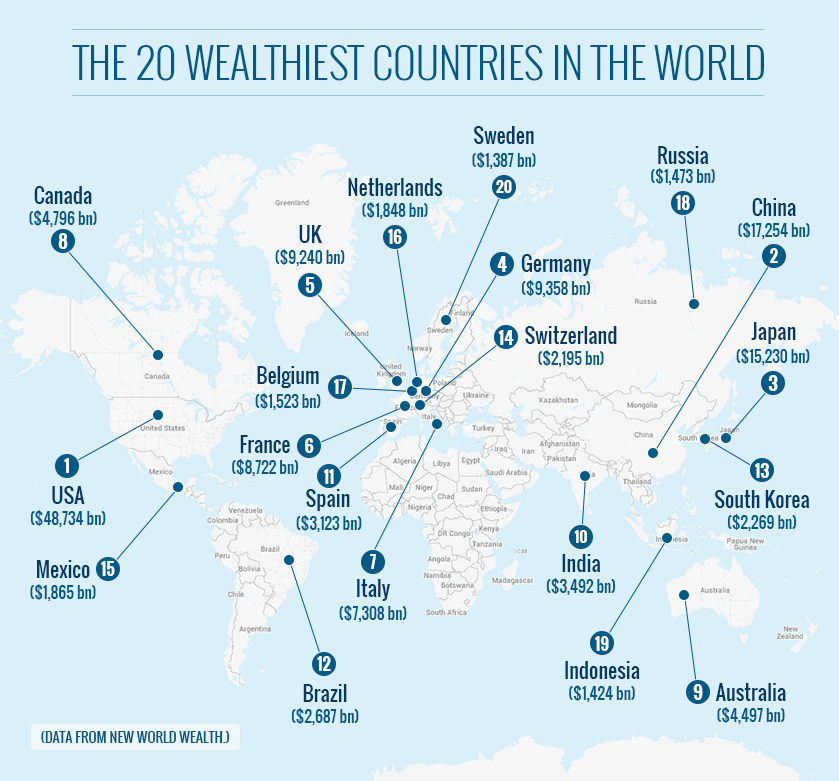 The figures, which include property, cash, equities and business interests owned by individuals, reveal that the UK is also the fourth richest in terms of average wealth per person ($147,600), behind Switzerland, Australia and the US. Germany, which ranked fourth in terms of total wealth dropped to 11th place, with people on average owning assets worth $114,400.
Andrew Amoils, the author of the report said Britain's high average wealth was mainly down to the high value of real estate: "Property makes up such a big proportion of UK wealth. In Germany, many people do not own their homes and rent instead – this negatively impacts on their total wealth," he told City A.M.
Indonesia's wealth is growing faster than any other country in the world, the report showed, with wealth per capita soaring by 362 per cent in the last 15 years to $6000 in 2015 compared with $1,300 in 2000.
China and Russia have also boomed, up 341 per cent and 253 per cent respectively, while Australia was the only developed country to make the top five, recording 248 per cent growth in wealth over the same period.
"The Australian dollar has strengthened, there has been strong economic growth and property prices have grown rapidly," Amoils said, adding that there was "a lot more" Australia could do if property market popped and prices fell compared with the UK thanks to its relatively high interest rates and its policy of only allowing overseas investors to buy new build homes.