Why Thorgan Hazard's departure is typical of Chelsea's lucrative transfer policy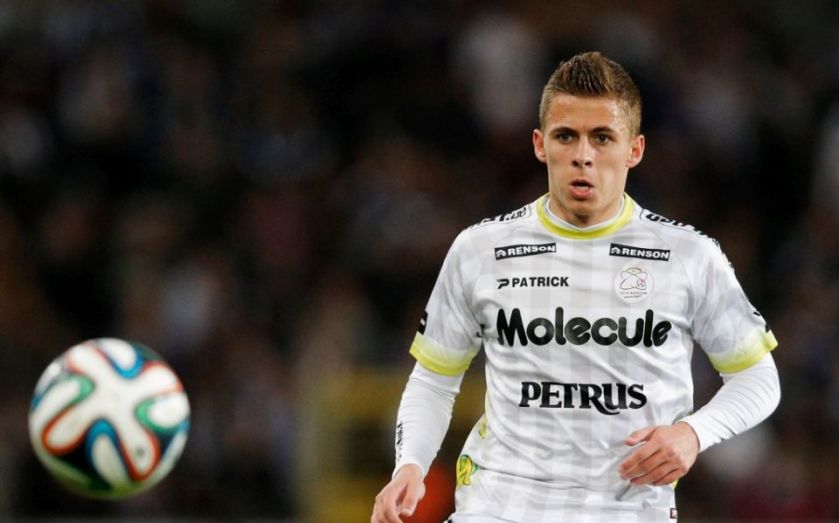 It would be easy to write off Thorgan Hazard's time at Chelsea as a failure.
Eden's younger brother has joined Borussia Monchengladbach on a permanent basis, having failed to make a single first-team appearance for the Blues since his arrival in 2012.
Yet with reports suggesting Chelsea have recouped £8.8m for a player who cost them £880,000 only two and a half years ago, the suits at Stamford Bridge won't be too disappointed with the younger Hazard's input at Stamford Bridge.
Exactly £8m profit on a player who didn't even play represents not only a tidy piece of business but also Chelsea's wider approach in the transfer market in recent years.
The West London club have enjoyed an angst-free the transition into the financial fair play (FFP) era thanks to a savvy transfer policy which has seen the club make big profits on players without sacrificing the strength of the team.
Last month Chelsea managed to convince Wolfsburg to pay £28m for Andre Schurrle, a player who they paid £19.4m just eighteen months earlier.
For the first time since Roman Abramovich bought the club, Chelsea stand to finish a season having earned more from transfers than they've spent.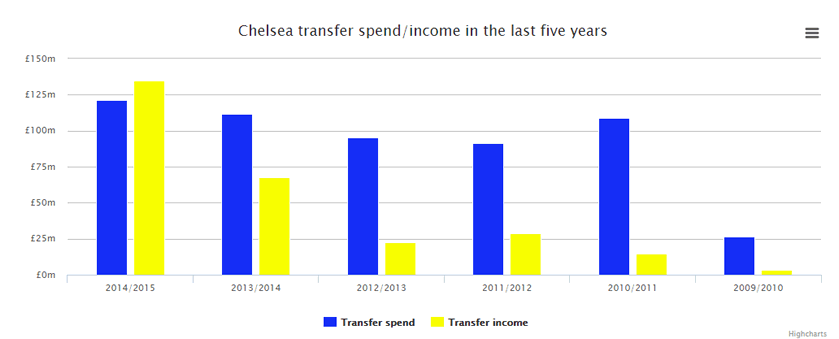 As FFP regulation has limited a club's losses per season, Chelsea have dropped the devil may care attitude to buying big that saw them shrug at the expensive deadwood picked up along the way.
Chelsea are now buying talented young players in bulk before re-directing them back out of the club on loan where they can pick up experience to either prepare them for first team action or increase their market value for the parent club to cash in on later.
Thorgan Hazard, who has had loan spells at Zulte Waregem and Monchengladbach, is just the latest crop from Chelsea's player farm to bear fruit.
Last season the Blues made a £17m profit on Belgian midfielder Kevin de Bruyne who appeared just nine times for the club, while Romelu Lukaku delivered a profit of around £12m from just 15 first team appearances. Both players saw their stock rise during successful loan spells away from Stamford Bridge.