Why bank data transparency could lead to a better functioning market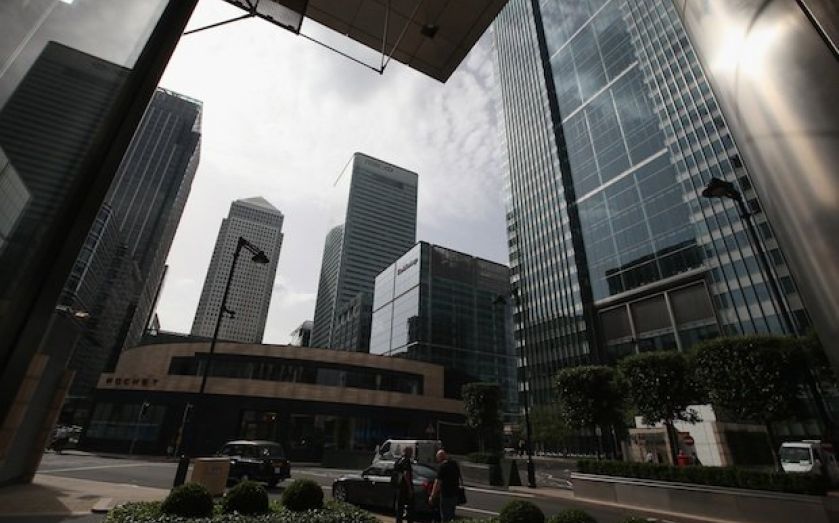 FEW would find it hard to spot the difference between Stoke Newington and Salford. It's certainly more than 200 miles that divides the North London district and the regenerating Manchester borough, now home to the BBC's MediaCityUK. But earlier this week, banks published figures showing that both these places are hotspots for small and medium-sized enterprise (SMEs) borrowing.
The Salford postcode sector M7 4 houses SMEs with more than £125m in loans and overdrafts – the second highest in the country. Down south, the postcode sector N16 6 is the third highest, having secured £122m in SME finance at the end of June this year.
The city of Salford is not the only part of the regions not finding it hard to secure bank funding, according to this landmark release of lending data for more than 9,000 postcodes, published by the banks for the first time this week. Locations in Cardiff, Birmingham, Glasgow, Yorkshire, Exeter, Milton Keynes, Shrewsbury, Aberdeen, Hereford and Newcastle-upon-Tyne all made their way into the top 50 postcode sectors with the most reported SME lending.
If you believed everything you read, you might think banks don't lend to businesses outside London. This vast stock of evidence shows that this is just not the case. In fact, when you compare the distribution of SMEs across the country with this data, you find that London and the South East receive a lower percentage of bank borrowing than their percentage of SME turnover. London has 29 per cent of the country's small and medium-sized business turnover, according to the Department for Business. And yet our aggregate postcode lending figures show that the capital secured 21 per cent of the published SME borrowing.
It's been a mammoth exercise pooling this data – which covers not just business lending, but also mortgages and personal loans. Lenders have worked hard not to compromise customers' confidentiality and to protect the privacy of businesses as well as individuals.
But is such incredibly granular detail about who borrows what in England, Wales and Scotland actually of any use other than as brain fodder for statistic junkies like me?
Well, more transparent markets function more effectively. Some lenders have told me that they will interrogate this data to see if there are parts of the country that are not receiving the access to finance they should be. Imagine how useful it could also be in helping government policy, or in supporting challenger banks or other new lenders that are thinking about where to focus their resources.
So I'm optimistic that this landmark move to greater transparency by lenders could allow anomalies to be spotted and, in time, lead to better-functioning markets.
However, I should add a note of caution – these figures must be seen in context. A northern postcode sector with low mortgage lending is not necessarily evidence of a "North/South divide". It may simply be because it relates to a rural area with few properties. Similarly, a sector with little SME borrowing may be largely residential.
Postcode lending data could prove really useful to banks, businesses and society at large – but it must be used sensibly.
Anthony Browne is chief executive of the British Bankers' Association.