What you could buy for a square metre of property in London: a new car, a year's university fees
For the price of one square metre of property in Kensington and Chelsea, you could buy a brand new car, according to figures published by Halifax today.
One square metre of property in Kensington and Chelsea costs £11,635 – about the same as a Citroen C4 (around £12,000), a Volkswagon Polo (also £12,000) or a Honda Jazz Hatchback (again, £12,000).
The sum is also similar to the cost of a year in higher education – with universities currently able to charge students up to £9,000 per year.
And that figure is near to the cost of one square metre of property in Westminster which is around £9,571, while it's £8,829 in Camden, and £8,306 in Hammersmith and Fulham.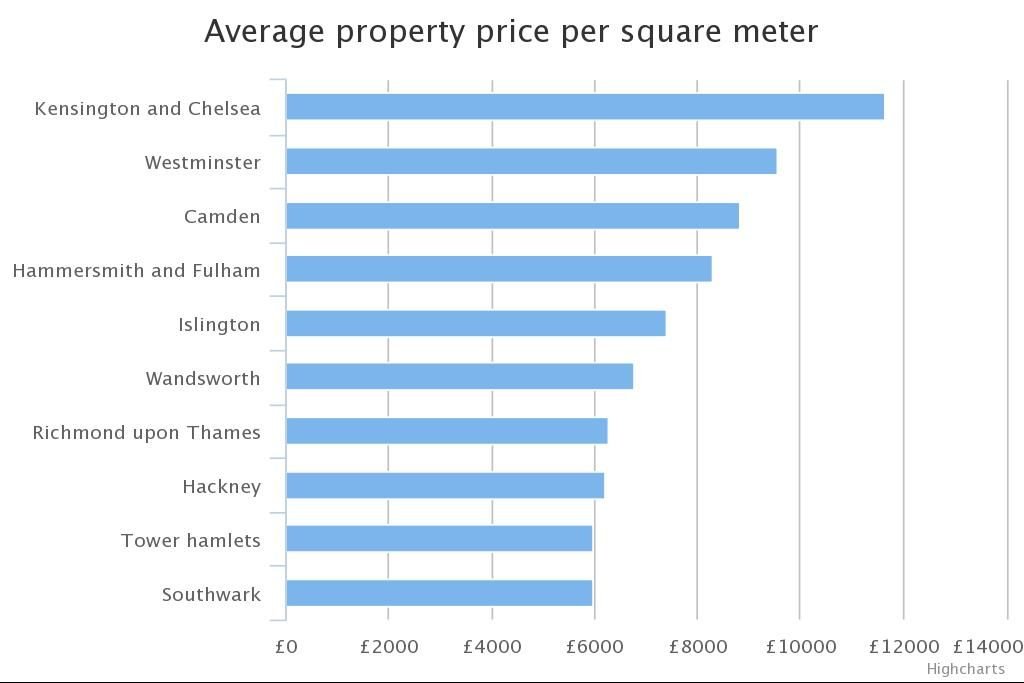 The research also looked into how the average price of a property per square metre had changed over the last 20 years – and found a growing divide between London and the rest of the UK.
The average figure across the UK has jumped 277 per cent to £2,033 since 1995. But the growth lagged that of Greater London where it rocketed 388 per cent to £4,426 in the same period.
However, Halifax also identified some areas where prospective buyers can get more space for their cash. These include a number of areas in Scotland such as Wishaw, Airdrie, Greenock and Coat Bridge as well as some in Wales like Aberdare and Merthyr Tydfil.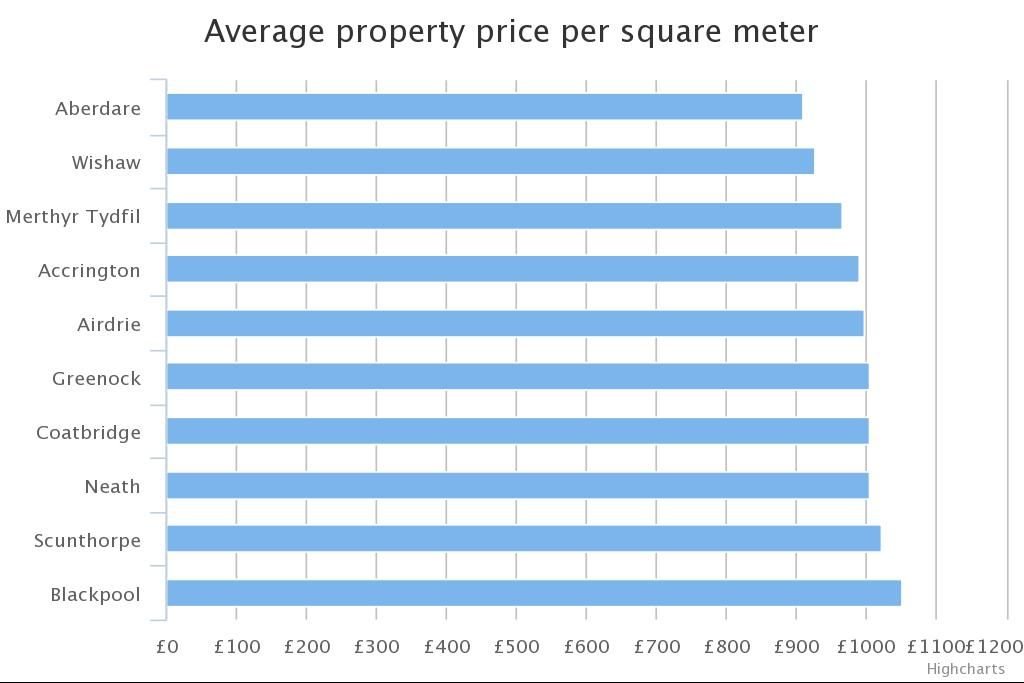 "House price per square metre helps to adjust for differences in the size and type of properties between locations," Craig McKinlay, mortgages director at Halifax. said.
"Parts of central London are substantially more expensive than anywhere else in the country."
"Nonetheless, there are a number of notable pockets outside the south of England where property prices are also high price per square metre."
"There has been a clear widening in the gap between southern England, particularly London, and the rest of the country over the past 20 years – a trend that has continued during the last five years."