Since it emerged in China at the turn of the New Year, a deadly new strain of coronavirus has spread across the world and claimed hundreds of lives.
There are now more than 74,000 cases confirmed globally, with China reporting 1,886 new cases overnight.
The World Health Organization (WHO) has declared the outbreak a "global emergency".
Read more: 14 Diamond Princess passengers evacuated to US test positive for coronavirus
So far the disease has killed at least 2,004 people around the world. The vast majority of deaths have occurred in mainland China, although deaths have also been reported in Hong Kong, the Philippines, Japan, and France. 
The virus has now been confirmed in at least 25 other countries around the world, according to WHO data.
The first cases in the UK were confirmed earlier this month by the Department of Health, and there are now nine confirmed cases in the country.
Read more: Coronavirus: Bill Gates pledges $100m to tackle outbreak
What is the coronavirus and where did it come from?
Coronaviruses are a family of viruses originating in animals and can cause anything from colds to severe respiratory infections in humans.
The current virus is a new strain of coronavirus which scientists say originated from an animal.
It is believed that the disease started in a Wuhan food market in China's Hubei province.
How many coronavirus cases are in the UK?
There are now nine confirmed cases of coronavirus in the UK, and a total of 3,109 tests have been carried out, according to the latest figures from the Department of Health.
Five of those diagnosed are known contacts of Steve Walsh, a businessman who caught the virus in Singapore before staying at a French ski resort in January.
Walsh has now been discharged from hospital after recovering from the illness.
A British couple, David and Sally Abel who are currently quarantined on the Diamond Princess cruise ship off the Japanese coast, confirmed this week that they have the virus.
Read More: Coronavirus UK: Authorities search for those who came into contact with first cases
The head of NHS England has warned that more people may be forced to self-isolate in order to prevent the illness spreading further.
Sir Simon Stevens said that those who had been in quarantine "have set an important example, recognising that over the coming weeks many more of us may need to self-isolate at home for a period to reduce this virus's spread".
What is the risk facing the UK?
The government has now declared that coronavirus is a "serious and imminent threat", which will give doctors more powers to forcibly isolate suspected coronavirus cases.
The risk to the UK in general has risen from low to moderate, but the risk to individuals remains low, the Department of Health said.
Health secretary Matt Hancock said: "NHS staff and others will now be supported with additional legal powers to keep people safe across the country. The transmission of coronavirus would constitute a serious threat – so I am taking action to protect the public and isolate those at risk of spreading the virus.
"Clinical advice has not changed about the risk to the public, which remains moderate. We are taking a belt and braces approach to all necessary precautions to ensure public safety.
Read more: MWC 2020: Sony becomes latest tech firm to pull out due to coronavirus
"Our infection control procedures are world leading – what I am announcing today further strengthens our response."
The government has advised all UK nationals to leave China where possible, and passengers that have travelled from Wuhan or Hubei province were told to stay indoors and avoid contact with other people and inform the NHS of their travel to the area.
It has also introduced advanced monitoring at airports that provide direct flights to China.
British people that have returned from Hubei province have been staying in isolation centres following their return to the UK.
Kents Hill Park conference centre in Milton Keynes and Arrowe Park NHS Hospital in the Wirral have been allocated as isolation sites.
Where has the virus spread?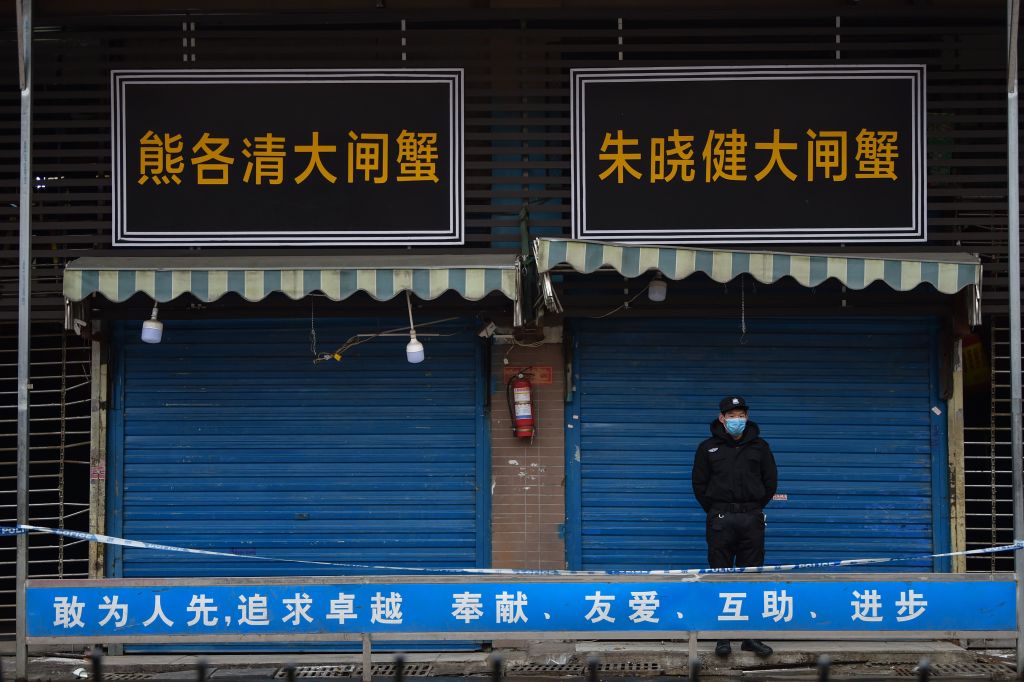 The new strand of coronavirus originated in the city of Wuhan, a tech hub in central China.
The outbreak has now touched countries all around the world, with China's neighbours Japan, Thailand, Singapore and South Korea with the most cases outside the country of origin.
On Thursday, Iranian news outlet ISNA reported three Iranian patients have tested positive for the coronavirus.
South Korea became the latest country outside of mainland China to report a fatality in the outbreak.
Both the US and Germany have confirmed cases of human-to-human transmission, according to health authorities.
| | |
| --- | --- |
| Country | Coronavirus cases as of 19 February |
| China | 74,257 |
| Japan | 608* |
| Thailand | 35 |
| South Korea | 46 |
| Malaysia | 22 |
| Taiwan | 22 |
| Germany | 16 |
| Vietnam | 16 |
| Australia | 15 |
| US | 15 |
| France | 12 |
| UK | 9 |
| UAE | 9 |
| Canada | 8 |
| India | 3 |
| Philippines | 3 |
| Italy | 3 |
| Russia | 2 |
| Spain | 2 |
| Egypt | 1 |
| Finland | 1 |
| Cambodia | 1 |
| Belgium | 1 |
| Sri Lanka | 1 |
| Sweden | 1 |
| Nepal | 1 |
| Iran | 3 |
Data from ECDP and Chinese and Japanese health ministries. *Includes 542 cases on board a cruise ship docked in Japan
The British government said Britons stranded on the Diamond Princess cruise ship in Japan will be evacuated on Friday.
There are 74 British nationals on the cruise, which was quarantined more than two weeks ago.
Japan confirmed that two passengers on board had died from the virus. Both were in their 80s and had underlying health conditions.
A further 88 people on board the ship have tested positive for the virus, bringing the total cases to 542.
How high is the coronavirus death toll?
The official death toll from the coronavirus stands at 2,118. Almost all of these have occurred in mainland China, with one death in Hong Kong and another in the Philippines.
South Korea today announced the first fatality from the virus in the country. Japan also confirmed two passengers from the Diamond Princess cruise have died.
As of Thursday, there are now at least 74,576 confirmed cases of coronavirus in China, according to officials in the country, with an additional 1,257 cases across the world. 
Most of the confirmed cases as deaths from the virus have been in China's Hubei province, where the virus first broke out.
Read more: FTSE 100 and oil prices gain on reports of coronavirus vaccine 'breakthrough'
Why has WHO declared a global emergency?
WHO has declared a global emergency because the virus is continuing to spread to other countries.
"The main reason for this declaration is not what is happening in China but what is happening in other countries," said WHO chief Tedros Adhanom Ghebreyesus.
Authorities are concerned about it spreading to countries with weaker health systems.
Read more: MWC 2020: Sony becomes latest tech firm to pull out due to coronavirus
Tedros described the virus as an "unprecedented outbreak" that has been met with an "unprecedented response" and praised the "extraordinary measures" Chinese authorities had taken.
However, Tedros also cautioned against excessive travel restrictions which could "unnecessarily interfere with international travel and trade".
He added: "Global connectedness is a weakness in this outbreak but it is also our greatest strength."
Today Simeon Bennett, a WHO official, said that there was no sign "that the outbreak is suddenly exploding.
"We see no significant change in the trajectory of the outbreak", he added.
What are the symptoms of coronavirus?
Typical symptoms of coronavirus include fever and a cough that may progress to a severe pneumonia causing shortness of breath and breathing difficulties.
It is now believed that coronavirus is infectious before symptoms show. Officials believe the incubation period ranges from between one and 14 days.
Generally symptoms are more severe in people who have weakened immune systems, older people and those with long-term health conditions such as diabetes.
What measures has China taken?
Chinese authorities have cancelled all transportation in and out of Wuhan (Getty images)
The central province of Hubei, where the outbreak and nearly all deaths have occurred, has been placed in lockdown.
Around 60m people are isolated to the area with numerous transport restrictions in place. People are being told to work from home.
The outbreak has had a severe effect on the country's markets. In their first day of trading since the Lunar New Year, China's markets suffered their worst opening since 2007's financial crisis.
Read More: Chinese stocks plunge as coronavirus fears rattle markets
The fall came despite Beijing pumping £16bn into its economy and cutting a key-short term interest rate in a bid to boost liquidity and stabilise markets.
What measures is the rest of the world taking?
The voluntary evacuation of hundreds of foreign nationals from Wuhan is now complete.
The UK, Australia, South Korea, Singapore and New Zealand are among the countries to have quarantined those arriving from Wuhan for two weeks to monitor them for signs of the virus.
Read More: Coronavirus: US stocks lose one per cent and Brits land back in UK
Australia quarantined its 600 evacuees in a detention centre on Christmas Island that has been used to house asylum seekers, around 2,000km (1,200 miles) from the mainland.
The US and UK are now advising against all travel to China.
Russia has closed its eastern border with China, and has halted all trains to the country. In addition, it announced on Monday that it would expel all non-Russians who test positive for the disease from the country.
On Monday, Japan announced that it would close next month's Tokyo Marathon to all but elite professional runners, in a bid to limit the spread of the virus.
The 38,000 general participants who signed up for the race will no longer be allowed to compete, Reuters reported, and Japan will limit crowds in Tokyo to prevent the disease from spreading further.
Read More: Coronavirus: China widens travel lockdown as death toll rises
How has the coronavirus hit businesses?
The spread of the disease has had a knock-on effect on businesses, with popular chains temporarily closing stores in China and clamping down on their operations in the country.
Asian stocks fell earlier this week after Apple warned that it would not meet its revenue guidance due to subdued production and lower demand in China.
Additionally Singapore Airlines said it is temporarily cutting flights to major cities in the three months to May.
Meanwhile, Amazon, Sony, LG and Ericsson have announced they will not attend MWC 2020 – an international telecoms festival in Barcelona – later this month.
Read more: Coronavirus hits production at Nissan's Japanese plants
Global brands such as Ikea, Starbucks, McDonalds and Louis Vuitton owner LVMH have all temporarily shuttered stores in China.
Fears of the rapid acceleration of the infection spreading have taken their toll on global markets, with Asian shares hurt the most by the outbreak.
Read more: UK coronavirus: Brighton GP practice closes after positive test
Air France warned that the coronavirus outbreak could wipe up to £167.4m off earnings by April if flights remain suspended.
The airline has cancelled flights to mainland China, which make up 5.5 per cent of its traffic, until the end of March.
Get the news as it happens by following City A.M. on Twitter