UK Weather: Storms Desmond, Eva and Frank have already cost insurers £24m, with the total bill looking like it could be £1.3bn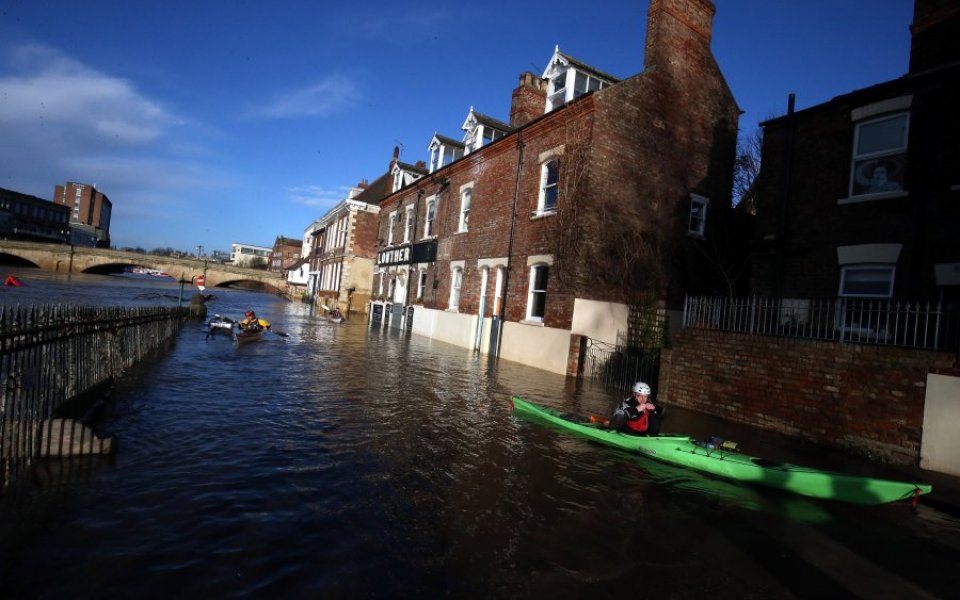 Insurers have already forked out nearly £24m in emergency payments to deal with the aftermath of storms Desmond, Eva and Frank.
Statistics released today by the Association of British Insurers (ABI), which is a trade association for insurers and represents over 250 companies, revealed that these emergency payments comprised of £9m to domestic customers and £15m to businesses.
The ABI estimated the total cost of payouts could reach £1.3bn.
The figures from the association also showed that nearly 15,000 claims on property damaged by flooding had already been made, which includes more than 5,000 from business customers, and pegged the expected payout for each domestic flood claim at £50,000.
Read more: Hundreds forced to flee homes to escape floods
"The December storms have brought devastating flooding to significant parts of the UK," said James Dalton, director of general insurance policy at the ABI. "Insurers and their representatives have been there to provide practical help and support as quickly as possible to families and businesses coping with the trauma."
Today's figures from the ABI are similar to the estimates put forward by professional services firm PwC last week, which predicted insured losses of between £1bn and £1.4bn and economic damage of between £2bn and £2.8bn.
At the time the estimates were given, Mohammad Khan, general insurance leader at PwC, pointed out that the continued bad weather made estimating the final cost of the storms very difficult.
Read more: Army to be deployed as Storm Eva rolls in
On Sunday afternoon, the Met Office had 25 flood warnings, which refer to situations where flooding is expected and immediate action is required, still in place. However, there were also 146 flood alerts issued, which are for circumstances where flooding is a possibility and people are advised to be prepared.