UK house prices: Sutton, Cambridge and Watford top the list of the UK's property hotspots
It's home to Channel 4 series PhoneShop. And, er, other things.
Alright, so Sutton might not be the most glamorous place in the commuter belt – but it turns out that when it comes to the race up the housing ladder, the town is heavily in-demand.
That's according to online estate agent Emoov, whose latest Property Hotspots Index shows the town has knocked the London borough of Bexley – which features a similarly charming town centre – off the top spot.
The index, which measures the total number of properties sold in comparison to those on sale, showed 67 per cent of properties on sale in Sutton sold during the first quarter of this year, only slightly higher than Cambridge, where that figure was 66 per cent.
What's interesting is that London's Nine Elms – where thousands of homes are in the process of being built as part of a major regeneration project around Battersea Power Station – was one of the least popular spots, with just 12 per cent of homes on sale sold during the quarter. That was followed by North Tyneside, with 13 per cent demand; and Sunderland and County Durham, both with 14 per cent.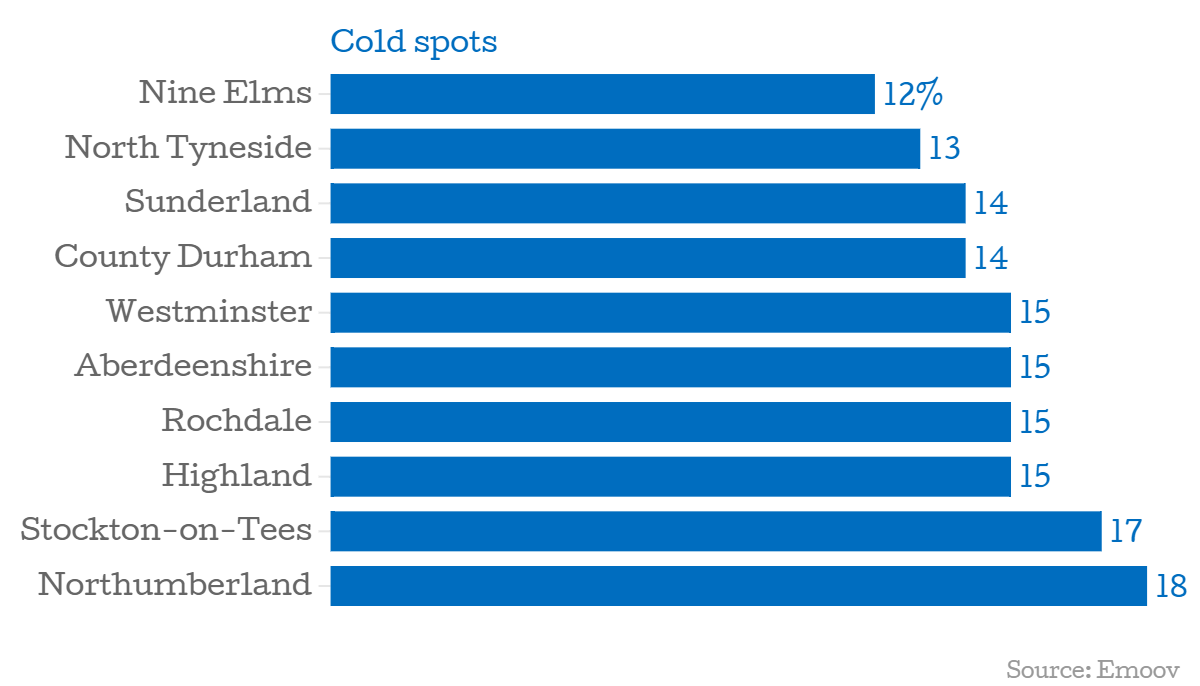 Meanwhile, Sefton, in Merseyside, was the biggest climber, with demand rising 80 per cent since December last year. That was followed by Huddersfield, where demand rose 56 per cent, and Trafford, where it's risen 24 per cent.
Russel Quirk, Emoov's founder, said it was no surprise towns in London's commuter belt were flourishing.
As we predicted last summer, commuter towns around the capital seem to be in particularly strong form. I think it will be a long, long time before we see prices in central London become affordable enough to reverse this trend, if at all. Nine Elms is probably the shock pick of the bunch. It just goes to show, people are trying to anticipate what the market will do and get a jump on it, rather than pricing their property to reflect the market at the time.