UK house price growth may be slowing, but Persimmon is bullish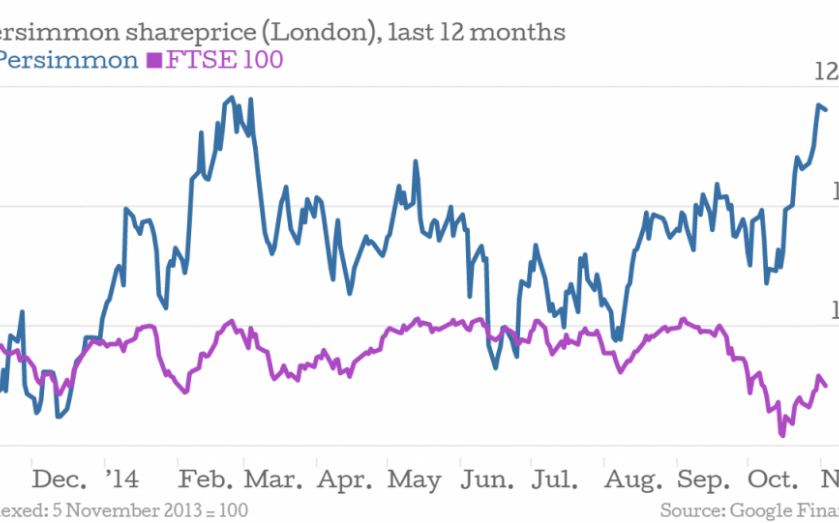 Persimmon has enjoyed the fruits of 2014's high house-price inflation, but there were signs in its third quarter figures that a cooling market is beginning to take its toll.
The UK's largest house builder by market capitalisation announced a 12 per cent increase in forward sales totalling £696m in the three months to the end of October, but private sale reservations were two per cent lower than for the same period last year. Nevertheless, Persimmon was bullish about its 2014 targets.
We remain confident of delivering further growth in group operating profits in the second half of the year from both improved gross margins and tightly controlled overheads. With our new site openings, land recoveries continue to improve and with increased production volumes we are capturing further build efficiencies
Recent data has showed the UK's property market is cooling (Nationwide's house price index showed a slowing of the annual rate to nine per cent from 9.4 per cent in October). Persimmon may be feeling these effects, although it is partly sheltered from London's house price growth as it doesn't operate in the capital.
Another issue some had suggested might affect Persimmon was the morgage approval rate. Mortgage approvals have fallen in the UK – lenders approved just 61,267 mortgages in September compared to January's peak of 76,472 – but Persimmon didn't view this as having affected performance.
The recovery of the UK mortgage market continues to mature, providing improving support to customers while also ensuring the required disciplines are in place to support a more stable and sustainable outlook for the housing market.