Turning a new page – how book marketing is changing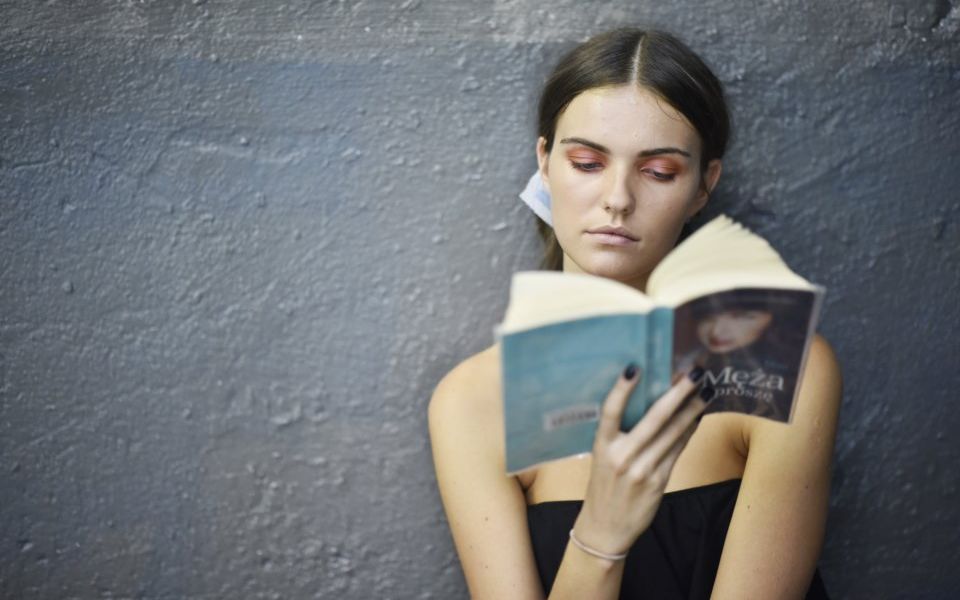 ONE MIGHT think that with the rise of smartphones, the growing popularity of on-demand entertainment from the likes of Netflix, and headlines about Amazon eating the lunch of the high street bookshop, the UK book publishing industry might be in trouble.
In fact, the most recent figures from the Publisher Association show that the sector enjoyed a record-breaking year – sales grew seven per cent in 2016 to £4.8bn, their highest level.
Sales of physical books still outweigh digital sales (£3bn versus £1.7bn), although the transformative effect of the ebook market, especially in terms of helping unknown authors self-publish and grow an audience, is well-noted.
Plus, UK publishing is a star exporter, generating a £1.1bn trade surplus each year for the country, with 70 per cent of exports to countries outside the EU. Britain is actually the world's largest exporter of physical books, with a 17 per cent export market share.
However, as the ways consumers buy books have evolved – from next-day delivery to instant ebooks – so marketing in the publishing industry has had to adapt. Most consumers lead overwhelmingly busy, hyper-stimulated lives (leading to our desire for convenience and flexibility in how we buy things), and with so much choice and so many distractions, finding ways to cut through the noise is increasingly important.
The question then becomes: how can authors and publishers convince time-poor consumers that their books are the ones worth reading?
Enter Blinkist, a German startup whose aim is to get more people reading. Blinkist takes a novel approach to book marketing, summarising non-fiction books into 15-minute transcripts or audio recordings called "Blinks". It was started by Holger Seim and three university friends six years ago, after they got jobs and realised they had less time than ever to read everything they wanted to.
"It got harder and harder to get caught up with learning and to read new books," says Seim, now chief executive of Blinkist.
"We said, that's the opportunity we were waiting for. Let's make a business out of that, let's try and think of a format that brings in the key insights from non-fiction books onto mobile screens, so people could read it or listen to it on the go."
Some might think that this is counter-intuitive if the goal is to encourage reading. But Seim says the subscription-funded service – which operates in 150 countries, with the UK as its second largest market after the US – works as an effective book promotional tool.
The summaries give customers a gist of what a book is about, and help them decide whether or not its content is relevant and worth their time.
"We're avid readers ourselves, and we never meant to create Blinkist as a replacement for books. We don't think the 15-minute format can replace the 200-page book, but it can be a nice gateway drug towards it."
Even if the app user doesn't then go on to buy the book (Blinkist includes links to buy the full book for most of its listings), Seim says it helps build a writer's reputation.
"For a lot of authors, their main goal is to build a brand, to get their name out there and be associated with a certain topic. Even if they don't then get a sale, they can get their name recognised. It's at least something for them.
"It's an audience they couldn't have reached before, so it's a win-win promotion for them," he adds.
Self-promotion is certainly not a new idea in the publishing industry, although this is a novel way of going about it. Risk-averse publishers often prefer to invest resources in existing writers rather than debut novelists. On the flip-side, Instagram and YouTube stars with huge numbers of followers are now able to secure book deals, as they bring a massive audience of potential buyers to the table – think of 28-year-old YouTuber Zoe Suggs (better known as Zoella) who landed a two-book deal with Penguin in 2014.
These buyers may not see themselves as book lovers, but social media and technology are bringing new readers into the book club. And that's something that Blinkist is passionate about, spreading the wonders of the written word among those who are not traditional bookworms.
Based on customers surveys, around 50 per cent of Blinkist's audience are avid readers who use the app to discover new topics and authors. Meanwhile, 40 per cent of its audience have a more mixed digital diet of podcasts, YouTube videos and magazines, as well as books.
"Some of them we can pull into reading a book again, or at least we help them to get started. Some of them don't even read books without Blinkist, but they read more than they did before."
With the ubiquity of social media and the simplicity of online shopping, more books are appearing in front of more eyeballs – whether it's via paper or digital. As a result, authors and publishers are using creative avenues to better market to the modern consumer – and are writing a new chapter for the industry.