TSB share price edges up as profits double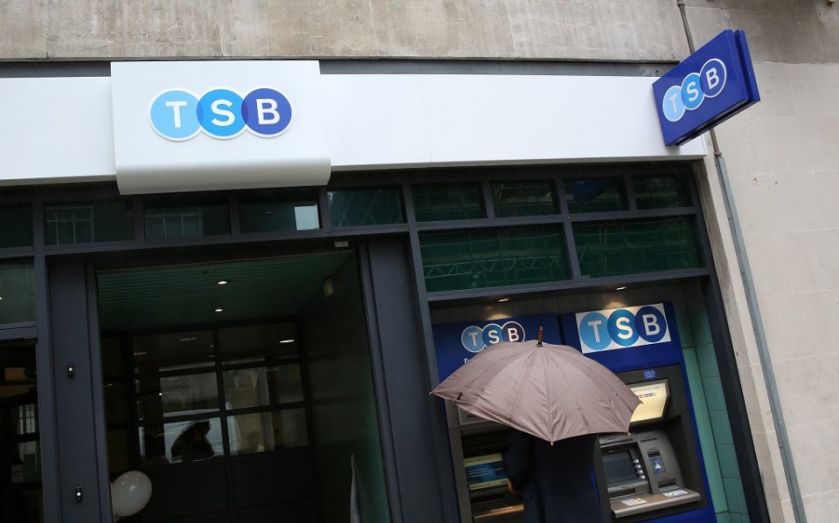 The figures
TSB shares opened 1.5 per cent higher this morning, after it reported statutory profit before tax of £170m in 2014, over 100 per cent up on the previous year. The group is strongly capitalised with a Common Equity Tier one capital ratio of 19.7 per cent. TSB landed 500,000 new bank accounts over the course of the year.
Why it's interesting
For the part-nationalised Lloyds Banking Group to recover and meet European state rules it needed a split from TSB. Last year, TSB listed on the FTSE and on its first day of trading enjoyed a strong share price performance. Since June, the group's initial optimism has been dashed. Its share price has dropped eight per cent.
But TSB reported strong figures last year with an a pro forma fully loaded Common Equity Tier 1 capital ratio of 18.8 per cent. European banking rules dictate it must have a Tier 1 capital ratio of six per cent or greater.
Jefferies delivered some bad news to TSB last week warning the group had far too many branches, with room to shut down 399. Jefferies downgraded TSB and said the group was "rolling out the welcome mat for an activist investor".
One of the hopes of splitting TSB from Lloyds was that there would be greater competition for Britain's small businesses. According to Lloyds boss Antonio Horta-Osorio, this has failed to materialise. In a letter to Labour leader Ed Miliband, who in the past has made great play of wanting to split up big banks, Horta-Osorio said:
The fact that we are now having another inquiry as recommended by the 2011 Independent Commission on Banking suggests that these remedies may not have worked as intended.
What TSB said
Paul Pester, TSB's chief executive officer, commented:
I'm pleased that, on balance, we've exceeded the expectations we set out at the time of our IPO in June last year. In addition, I'm delighted that we've made such a strong start in delivering TSB's growth strategy.
In short
Today's results show TSB can still pull in significant profits but there is a lot of room to maneuver in reforming the group's current model. For 2015, TSB expects to draw more than a six per cent six per cent share of gross flow of all switching and new personal bank accounts.