Tourist trap: Why China's wealthy new travellers have shunned Britain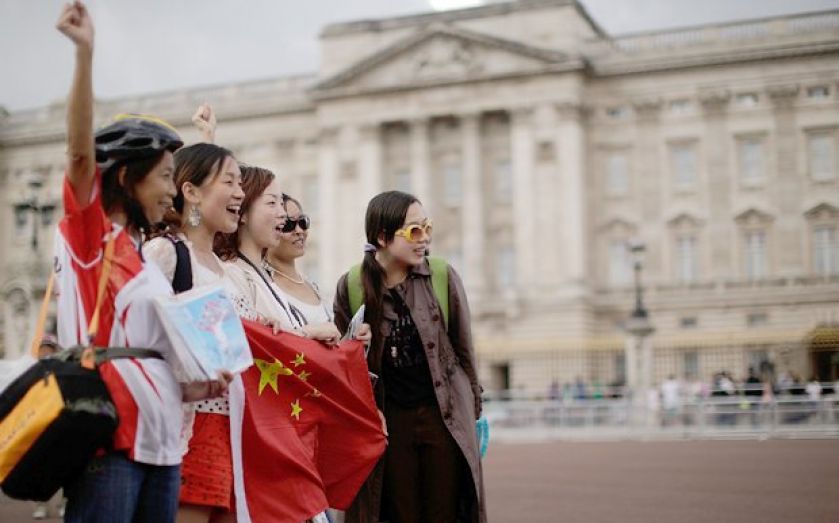 FOR TOO long, the UK has done too little to encourage Chinese nationals – the biggest of the big spenders in the international tourism stakes – to visit Britain. Chinese Premier Li Keqiang may be being greeted with open arms by David Cameron, but restrictive visa rules have long meant that Chinese tourists have been put off coming to our country. And the result has been a huge missed opportunity – not only for the UK economy, but in terms of deepening relationships between Britain and China.
So many Chinese tourists choose to bypass the UK that we estimate the economy loses £1.2bn a year that could have been ours. Only around 15 per cent of the 1.6m Chinese visitors to Europe each year apply for a UK visitor visa. And these are people we should not be ignoring: the Chinese shell out 64 per cent more on average in London than other tourists. Nearly one in ten international tourists worldwide is now from China and, in 2013, the country was recognised as spending more than any other on tourism – at $129bn, followed by the US on $86bn.
Moreover, Chinese tourists want to come here. VisitBritain research shows that the UK ranks third out of 50 countries in attractiveness to Chinese nationals. London came second only to Paris in a YouGov poll asking Chinese people for their favourite destination. This is not a demand problem.
The blame lies firmly at the feet of the visa system. The UK China Visa Alliance (of which my organisation is partner and chief funder) has just released research showing the depth of the problem. When we quizzed Chinese tour operators about their perceptions of coming to Britain, only the US was deemed a more difficult place to visit. When we asked why demand for UK visits was so low, the top answer was: "difficulty in obtaining a visa".
Making the UK more attractive, therefore, means simplifying the visa system. Relatively few Chinese visitors apply for a UK visa, because those coming to Europe have to go through the process twice – once for the Schengen visa (which gives you access to 26 European countries) and once for the lone UK visa. Most just do not want to go through the rigmarole a second time for the sake of adding a single country – and who can blame them?
There have been positive moves to fix this. The Home Office announced yesterday that travellers from China will only have to fill out a single form, which can then be sent to both UK and Schengen authorities. But this is not the end of this road.
We are waiting for a date from the Home Office as to when these changes will come in. The government must also progress talks with European partners to allow a single agent to offer a "UK and Schengen visa package".
Our tourism sector, strongly export-oriented, has performed well, fostered by positive perceptions of Britain internationally, and more Chinese tourists will only boost this. But there is a bigger prize to be won. The future success of London and the UK will depend on deepening relations with emerging economies – none more so than China. What better way is there to nurture that relationship than encouraging them to come here for a spot of culture and retail therapy?
Baroness Valentine is chief executive of London First.