Tory ministers quit ahead of an expected reshuffle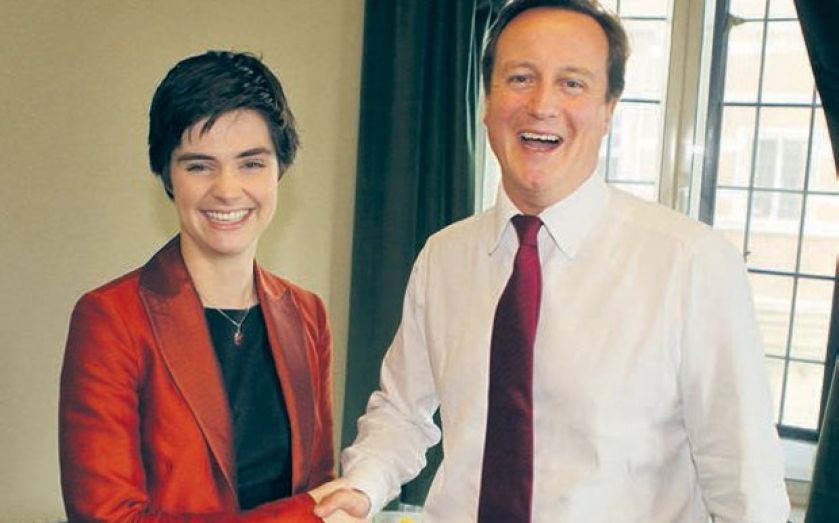 TWO CONSERVATIVE members of the government resigned last night as David Cameron prepares for a government reshuffle that is set to include promotions for a number of female Tory MPs.
Chloe Smith, a cabinet office minister who has represented Norwich North since 2009, and long-serving deputy chief whip John Randall last night released statements saying they had resigned their positions.
Downing Street said Smith, a cabinet office minister, is stepping down to concentrate on her constituency work and engaging young people in politics. The 31-year-old previously had a troubled stint as a Treasury minister and will have to fight to defend her marginal seat.
Randall, MP for Uxbridge and South Ruislip, is a veteran of the whips office but has struggled since being caught up in the "plebgate" affair involving his former boss Andrew Mitchell.
Cameron's reshuffle could begin as early as today, with MPs currently drifting back to Westminster following the party conference season.
While cabinet ministers are expected to remain in their positions, the Prime Minster's allies have indicated a willingness to promote promising MPs to junior ministerial positions. It is hoped this will allow fresh faces to build a public profile ahead of the 2015 general election.
The move should be good news for ambitious women such as Amber Rudd, Liz Truss and Esther McVey but bad news for middle-aged male junior ministers.
Labour leader Ed Miliband is also expected to reshuffle his frontbench team early this week, with shadow Treasury secretary Rachel Reeves and payday loans campaigner Stella Creasy tipped for top jobs.
Deputy Prime Minister Nick Clegg may also rotate some of the Liberal Democrats' government roles.
David Cameron has previously said he is keen to avoid the constant cabinet reshuffles that characterised the last Labour government.