Tories launch new poster from veteran ad agency M&C Saatchi warning Labour would wreck the recovery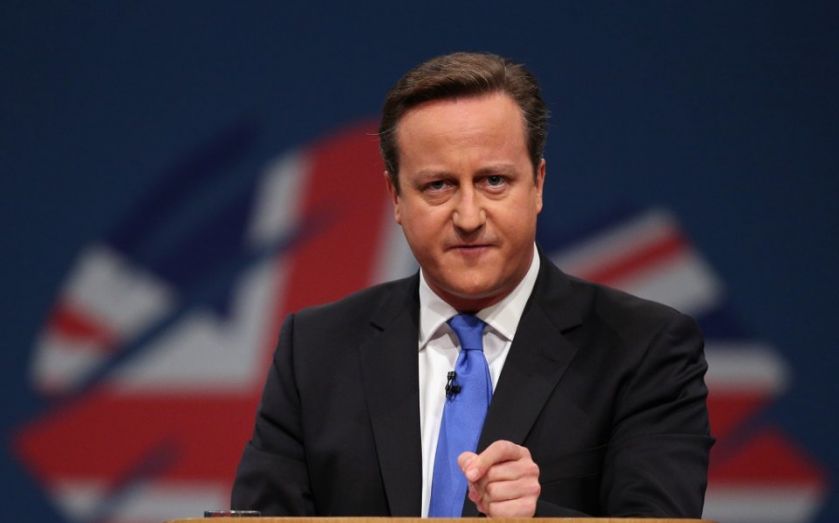 Today the Conservatives unveiled a new election poster created by legendary ad agency M&C Saatchi.
The poster warns the electorate that the British economy is on the way to recovery, but a Labour government could wreck all the progress the government has made over the past five years.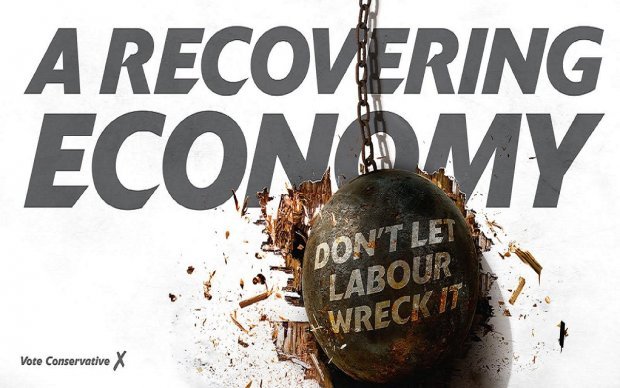 The poster sticks strictly to what the Tories believe to be their strongest card – the economy. David Cameron hopes the country will credit his party with economic success in terms of employment and growth and will be reluctant to risk the recovery on a high-tax high-spend Labour government.
The poster has strong echoes of the iconic Tory posters of past elections that focused on the threat Labour posed to the economy, also produced by Saatchi.
In conjunction with the release of the poster, Conservative Party chairman Grant Shapps said:
Conservatives came into office with a simple mission. To rescue Britain's economy and build a better future, by cutting the deficit, backing businesses, and creating jobs.

That plan is working: we are on the way to full employment, a job for everyone who wants one. But the recovery is fragile: it could be crushed by Labour's wrecking ball. Ed Miliband is hellbent on spending, borrowing and taxing more, meaning chaos for hardworking families.
The message may be simple but has already been greeted with tweets of approval from prominent Conservative politicians and commentators.
A hard, even crude, message. But, my goodness, how effective. #VoteConservative pic.twitter.com/oO4WhkQ5pp

— Daniel Hannan (@DanHannanMEP) March 2, 2015
Hardly sophisticated. But the message of new Tory/Saatchis poster is unmistakeable / via @SebastianEPayne pic.twitter.com/lTo67paGcb

— Tim Montgomerie ن (@montie) March 2, 2015