The Vintage Hotel & Spa, Lisbon review: A slice of mid-century modern luxury living in the heart of Portugal's capital
The five star Vintage Hotel & Spa in Lisbon underwent a dramatic renovation earlier in the year, and has emerged as a monument to mid-century interior design, the kind of place you'd expect to spot Don Draper nursing a whisky.
The striking vintage aesthetic was achieved by Quiet Studios and begins the moment you step foot into the lobby to see the Alexander Calder-inspired Lappalainen brass and silver mobile hanging above the entrance. But the styling is not just skin deep – it runs down to the very finest details of the hotel.
The 56 modernist rooms and three large suites are each distinguishable by bespoke furniture and a unique bar trolley, one-off signature pieces stocked with a pair of welcoming gin and tonic kits. The toiletries are by the 130 year old luxury soap and perfume maker Claus Porto, the ceramics by Costa Nova. Even the toothpaste has been selected to be in keeping with the hotel's retro theme; it's Couto, originally formulated by the Portuguese pharmacist Alberto Ferreira do Couto in 1932.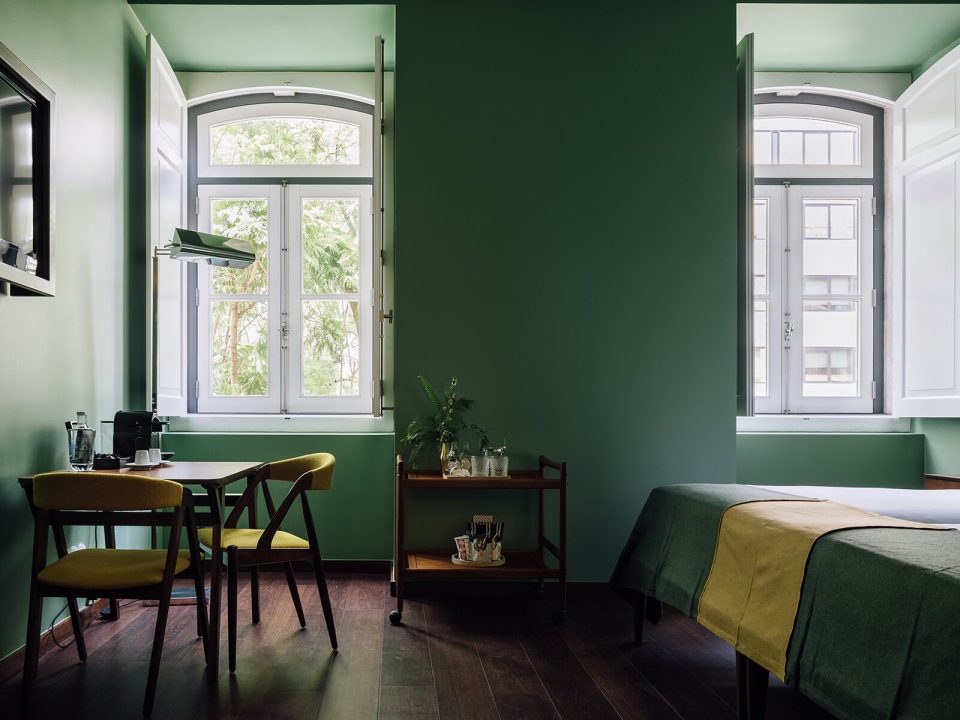 The mellow and DJ-soundtracked rooftop bar offers pre-dinner cocktails against the backdrop of a living wall on one side and the distinctive red tiles of Lisbon's skyline on the other. Downstairs the popular Blue restaurant serves modern Portuguese cuisine, while the basement spa has the tranquil atmosphere of a subterranean hot spring, a dimly lit maze of steam, massage and relaxation rooms that converges on an indoor hydrotherapy pool.
The Vintage Hotel is a marvel of detail-oriented design. If it weren't for the Nespresso machine in your room, you'd swear you'd slipped backwards in time.
---
To find out more visit thevintagelisbon.com
TAP Air Portugal flies to Lisbon up to 12 times a day. Prices from £83 return. Visit flytap.com